As a music producer and piano enthusiast, I'm always on the lookout for the most realistic and expressive virtual piano plugins. Over the years, I've tested countless piano VSTs in order to find the ones that truly capture the nuances and character of a real piano.
In this post, I'll share my picks for the 7 best piano VST plugins available in 2023 based on extensive hands-on experience. I've included options at various price points, ranging from free plugins to premium tools costing hundreds of dollars.
These piano VSTs stood out to me because of their excellent playability, natural dynamics, rich tone, and customizability. Whether you need a simple piano sound or something more complex for film/TV scoring, you'll find an excellent choice in this list.
1. Pianoteq 8
Pianoteq has long been my go-to piano plugin for its supreme playability and organic sound. Version 8 takes things even further with additional piano models, enhancements to the physical modeling, and more.
Rather than relying on multi-sampled recordings, Pianoteq uses mathematical models to physically simulate the various components of an acoustic piano. This allows for an extremely responsive playing experience with seamless dynamics.
The basic version includes 6 excellent piano models:
Steinway Model D concert grand
Grotrian Steinweg grand
Blüthner Model 1 grand
YC5 Rock Piano
Electric Grand
Clavinet D6
You can expand the collection further with add-on bundles like the Kremsegg and Imperial pianos.
Beyond the standard piano tones, Pianoteq includes unique instruments like the Octaves pinball machine. The effects and voicing options allow you to sculpt the tone further.
If you need supreme playability along with organic-sounding and highly customizable pianos, Pianoteq 8 is easily one of the best options available. The clean interface is also appealing for composers and general music production use.
Key features:
Physically modeled piano engine
Supreme playability and dynamics
6 pianos included, expansions available
Unique alternate tones like Octaves pinball machine
Effects and voicing controls
Clean, intuitive interface
I was blown away the first time I played Pianoteq. The responsiveness and organic tone really make it feel like you're sitting at a real piano. I especially love the crunchiness of the bass notes on the Steinway Model D – you can almost feel the vibrations of the strings. The dynamics are just effortless, which inspires me to play more emotionally. Pianoteq makes it easy to get lost in playing for hours.
Requirements:
Works standalone or as AAX, VST, AU plugin (Mac & PC)
Requires dual-core 2.4 GHz CPU
16 GB RAM recommended
Works with all major DAWs (Ableton, Logic, etc.)
Optional addons like Kremsegg and Imperial available
2. Keyscape
For a vast collection of high-end sampled pianos, Keyscape by Spectrasonics is hard to beat. With over 500GB of meticulously sampled acoustic and electric pianos, Keyscape gives you an astounding level of detail and variety.
36 keyboard instruments are included covering all the most popular piano types:
Grand pianos – Steinway Model D, Bösendorfer 290, Yamaha C7, and more
Upright pianos – Steinway Vertegrand, Yamaha U7, and others
Electric pianos – Rhodes Mk1, Wurlitzer 200A, Hohner Pianet N
Historical instruments – Royal Albert Hall Organ, Clavinet D6, Harpsichord
These instruments were sampled at world-class studios like Abbey Road and Ocean Way. The nuanced capturing process and OMNISphere engine result in highly expressive tones that respond dynamically to your playing.
You can easily shape the sound further using effects like compression, EQ, and reverb. Some other nice bonuses are the ambient pads and customizable key click.
If you seek tons of detail along with the character of iconic instruments, Keyscape is arguably the most comprehensive piano library around. It's on the pricier side, but the quality is superb.
Key features:
36 sampled piano and keyboard instruments
500GB+ library
Sampled at Abbey Road, Ocean Way, and other studios
Advanced capturing process provides excellent playability
Effects and customization options
Huge tonal variety across instruments
The amount of detail in these sampled pianos is just remarkable. I loaded up the Bösendorfer 290 Imperial Grand and was stunned by the character and richness. When you play softly, you hear creaks and subtle noises that make it remarkably lifelike. The studio where they sampled the pianos also makes a huge difference – the spaciousness of the Royal Albert Hall organ is divine. Keyscape has become my go-to for getting that real vintage piano sound for more soulful playing.
Requirements:
VST, AU, or AAX plugin format (Mac & PC)
Requires iLok account and iLok license dongle
Minimum 4GB RAM, SSD drive recommended
~550GB hard drive space required
Optimized for 64-bit DAWs (Pro Tools, Logic Pro, etc.)
3. Addictive Keys
For beautifully captured grand and upright pianos, it's tough to beat Addictive Keys by XLN Audio. There are 4 main Addictive Keys plugins with groundbreaking sampling techniques:
Studio Grand – Yamaha C7 grand piano
Electric Grand – Rhodes and Wurlitzer electrics
Mark One – Steinway Model D and Bösendorfer 290 grands
Modern Upright – Yamaha U5 and T125B uprights
What makes the Addictive Keys pianos truly special is the careful preparation and sampling process. Every nuance from mechanical noises to pedal noises was captured. Advanced adjustment features let you tweak the tone and response deeply.
Some other nice bonuses in Addictive Keys are the mix-ready presets and built-in effects. You can easily get polished, radio-ready piano tones without much mixing hassle.
For authentic acoustic and electric piano sounds that just work beautifully in a mix, Addictive Keys is a top choice to consider. The quality and attention to detail with these sampled pianos are fantastic.
Key features:
4 main piano plugins with grand and upright options
Innovative sampling techniques capture detail
Tweaking features allow deep piano customization
Mix-ready presets and effects
Superb quality sampling and programming
I was really impressed by the realism of the Studio Grand plugin. The resonance as you hold down the sustain pedal and the subtle mechanics noises make it feel like you're sitting at the piano. I also love the tweaking features – being able to change the hammer hardness and tonal character let me customize the sound to my playing style. The Electric Grand captures those classic Rhodes and Wurlitzer tones perfectly. Addictive Keys has been ideal for my pop and funk productions.
Requirements:
VST, AU, AAX plugin formats (Mac & PC)
Minimum dual-core i5 processor
8GB RAM required, 16GB recommended
Works in major DAWs (Cubase, FL Studio, etc.)
Internet required for one-time activation
4. Arturia V Collection 9
The Arturia V Collection bundles together all of Arturia's virtual instrument recreations, including some excellent piano emulations. V Collection 9 includes 4 memorable electric and acoustic pianos:
Stage-73 – Fender Rhodes suitcase piano
Wurli V – Wurlitzer 200A electric piano
GrandBrass – Yamaha C7 grand piano
GrandPresets – Steinway Model D grand
Like their classic synth emulations, Arturia's piano plugins use a combination of sampling and modeling for very realistic behaviour. Subtle elements like key noises, pedal sounds, and mechanical clicks help make these instruments come alive.
The electric pianos include adjustable parameters to change tine, damper, and pickup sounds. Effects like chorus, phasing, and EQ allow for further shaping to get those vintage electric tones.
For the GrandBrass and GrandPresets concert grands, you get a very responsive playing feel with strong dynamics. The tone shaping options help get any sound, from bright and clear to warm and muted.
With its mix of sampling and physical modeling, the Arturia V Collection provides some of the best sounding piano emulations around. The vintage electric pianos are particularly great.
Key features:
Fender Rhodes Stage-73 and Wurlitzer 200A emulations
Yamaha C7 and Steinway D modeled grand pianos
Sampling combined with modeling for realistic behavior
Adjustable parameters for electric and acoustic tones
Built-in effects like EQ, chorus, phaser
The Rhodes and Wurlitzer emulations are simply spectacular. I'm a stickler for realistic electric piano sounds, and Arturia nailed it. The adjustable pickup and tine parameters let me dial in everything from bell-like roundness to harsher growl. The grand pianos also respond beautifully to playing dynamics. V Collection has become my go-to virtual instrument bundle, especially for getting convincing electric piano sounds.
Requirements:
Standalone, VST, AU, AAX plugin options
iLok account and dongle required
Dual-core processor and 8GB RAM minimum
50GB free disk space needed
Works with all popular DAWs on Mac & Windows
5. Garritan CFX Concert Grand
For a single high-end piano library, the Garritan CFX virtual instrument is my top pick. This plugin uses meticulous sampling of the flagship Yamaha CFX concert grand piano.
Over 80GB of stunningly detailed samples are included, with up to 20 velocity levels and 5 microphone perspectives:
Player position
Nearfield
Stage
Hall
Surround
Everything about the CFX was sampled including pedal noises, key up, key down, release trails, and more. The Aria player engine provides a very responsive keyboard feel.
You can shape the tone extensively with features like lid position, voicing, microphone mixing, and parametric EQ. Advanced effects like distortion, reverb, and compression allow for further sound design.
For classical and cinematic playing, the CFX concert grand is simply spectacular. It's the most detailed sampled concert grand I've come across, and well worth the price.
Key features:
80GB sampling session of Yamaha CFX concert grand
5 mic perspectives for mixing
Pedal noises, key sounds, and more captured
Aria engine provides great playability
Lid, voicing, EQ, and other tone controls
Effects like reverb, chorus, distortion
The quality of sampling with the CFX is just off the charts. It's incredibly responsive across the entire dynamic range, and captures every subtlety of a piano perfectly. I love mixing between the intimate player perspective and spacious hall mics for dramatic crescendos. For classical and film scoring applications, the CFX has simply the best concert grand sound I've ever heard. It's extremely inspiring to play.
Requirements:
VST, AU, AAX plugin formats (Mac & Windows)
Quad-core i5 CPU recommended
16GB RAM required, SSD drive ideal
~85GB hard drive space needed
Supported by major DAWs (Studio One, Reaper, etc.)
6. Spitfire Audio – The Ton
For a dry, intimate piano sound, The Ton from Spitfire Audio is a fantastic choice. Derived from the felt sounds of a grand piano, it provides wonderfully delicate and emotive tones.
3 microphone perspectives captured the hammers and strings in exquisite detail:
Close – Intimate internal perspective
Tree – Natural room sound
Ambient – Airy hall reverb
With no traditional piano samples used, you get a highly unique tone that morphs between piano, dulcimer, and even percussive sounds. The Kontakt interface provides tone-shaping options like timbre, tone, and dynamics.
For evocative underscoring and textures in film/TV/game scoring, The Ton offers a sound palette unlike any other piano VST. From brooding atmospheres to sparkling accents, it inspires fresh creative possibilities.
Key features:
Made purely from piano hammer and string noises
No traditional piano samples used
3 mic perspectives for mixing
Ethereal, shifting tone from percussive to string sounds
Interface provides timbre, tone, dynamics control
Inspiring for underscore and ambient music
This ambient piano tool offers tones I've never heard before – it's hauntingly beautiful. The shifting character between percussive plucks and atmospheric strings creates infinite possibilities. I love using it for background textures in my film soundtrack work. Subtly doubling it with a traditional piano adds thickness in a unique way. The Ton has become an integral creative tool in my arsenal.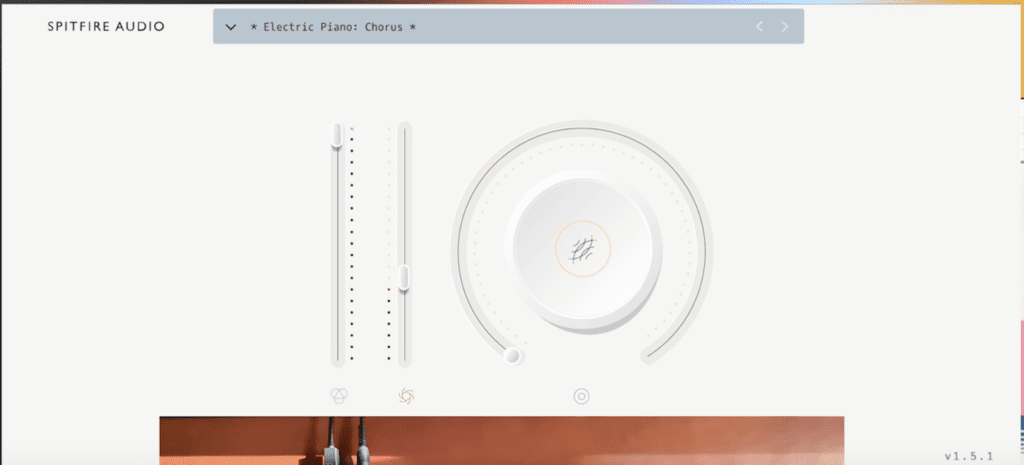 Requirements:
Download contains open format Kontakt instrument
Full version of Kontakt 5.6 or higher required
Quad-core CPU and 16GB RAM recommended
25GB hard drive space needed
Works in any DAW supporting Kontakt instruments
7. Versilian Studios Chamber Grand D
If you're looking for a great free piano plugin, check out the Chamber Grand D by Versilian Studios. This virtual piano faithfully recreates a Steinway Model D grand piano through sampling and modeling.
Everything from individual string resonances to the soundboard and pedals was modelled to produce an extremely realistic tone. There's a smooth velocity response across the 88-note range.
You can control dynamics using the virtual piano lid, adjust parameters like stereo width and reverb, and tweak EQ to brighten or darken the tone. Effects like chorus, tremolo, and distortion allow for further sound design.
Considering its high quality and detailed sampling, the Chamber Grand D is quite remarkable as a free piano VST plugin. For great grand piano tones without spending money, this is an excellent option to try.
Key features:
Faithful recreation of a Steinway Model D grand
Sampling and modeling for realistic sound
Smooth velocity and dynamics response
Lid, EQ, reverb, stereo, and other adjustments
Chorus, tremolo, distortion effects
Absolutely free plugin
I'm endlessly impressed by the realism of this free piano plugin. The resonance and warmth provides that true grand piano feel. It responds very naturally across soft and loud dynamics. For a free virtual piano, the sampling quality and programming are remarkable. The Chamber Grand D has been my go-to free choice when I need a no-frills excellent piano sound.
Requirements:
VSTi and AU plugin formats (Mac & PC)
Works in SFZ sample player or Kontakt Player
Quad-core CPU recommended for best performance
8GB RAM minimum required
Hard drive space needed just for install files
Supported by all major DAWs
Get Realistic Piano Sounds with These Top Plugins
If you want to get realistic, playable piano sounds in your music production projects, I highly recommend giving these 7 plugins a try. They provide everything from flagship concert grand tones to quirky ambient textures.
Here's a quick recap of the 7 best piano VST plugins highlighted in this post:
Pianoteq 7 – Physically modelled piano with supreme playability
Keyscape – Massive 500GB library sampled at studios like Abbey Road
Addictive Keys – Innovative sampling for authentic acoustic and electric pianos
Arturia V Collection – Fender Rhodes, Wurlitzer, Steinway, and Yamaha emulations
Garritan CFX – Meticulously sampled Yamaha CFX concert grand
Spitfire Audio The Ton – Ethereal shifting tones derived purely from piano noises
Versilian Studios Chamber Grand D – Excellent free Steinway Model D recreation
I hope this guide helps you get inspired finding the perfect piano VST for your next track or scoring project. Let me know in the comments if you have any other favorite piano plugins I should check out!
What Are VST Plugins?
VST stands for Virtual Studio Technology. VST plugins are software that integrates with digital audio workstations (DAWs) like Ableton Live, Logic Pro, and FL Studio.
They allow you to use virtual instruments and effects as if they were hardware units connected to your mixing console and racks. VSTs provide synthesizers, samplers, drum machines, EQs, compressors, reverbs, and more.
For virtual instruments like piano VSTs, playing a MIDI keyboard triggers the instrument tones just like a real piano. The piano notes and articulations are output through your audio interface.
Effects plugins like chorus, delay, and reverb process your piano and other tracks to polish the sound. You can add and adjust as many VST effects as your computer can handle.
The benefit of VSTs is the flexibility of using countless software instruments and effects without needing real hardware units. Plus they don't take up physical space in your studio!
VST plugins revolutionized music production, providing quick access to every possible sound you can imagine. All the pianos and effects featured in this article are VSTs that integrate with major DAWs.
What Do You Need To Use Piano VSTS?
To use piano VST plugins, you'll need:
A compatible DAW (Ableton Live, Logic Pro, FL Studio, etc.)
A MIDI keyboard to play the virtual pianos
A computer meeting the plugin's minimum system requirements
Hard drive space for installing the plugins
A VST host application if using the plugins standalone
Many piano VSTs work across Mac and Windows so you have flexibility in your choice of computer and OS. But be sure your system meets the CPU, RAM, and disk requirements.
Sampling VS Modeling Piano VSTS
Piano VSTs use either sampling or modeling methods:
Sampling – Recordings of real pianos, with different velocities and articulations. Gives very realistic tones but the recording quality affects the end result.
Modeling – Mathematical modeling of piano components like strings, hammers, soundboard. Allows different piano types to be recreated digitally. Very flexible but dependent on modeling accuracy.
Both methods have tradeoffs. Sampling provides superb realism when done right, while modeling offers more flexibility. Many piano VSTs now use a blend of sampling and modeling for the best of both worlds.
Why Use Piano VST Plugins?
Here are some key benefits of using piano VST plugins:
Huge variety – Choose from concert grands, uprights, electrics, and more
Customizable sound – Tweak and shape tones to your taste
Flexibility – Change piano types without mic'ing real instruments
Inspiring expressiveness – Features like dynamics and pedal noises capture the real piano experience
Mix ready tones – Many plugins provide effects and EQ for polish without extra mixing
Advantages Of Piano VSTs Over Keyboards Internal Sounds
Advantages
More realistic, nuanced piano sounds
Huge selection of piano types to choose from
Customization options like voicing, mics, FX
Ability to layer pianos and combine with other instruments
Disadvantages
Dependent on computer and audio interface quality
Latency can affect playability
Licensing costs for commercial use
To Sum It Up
For greater realism and options, dedicated piano VSTs are superior to keyboards' internal sounds. But keyboards are more all-in-one. The best solution is using VSTs with keyboards that have great keybeds.
How To Choose The Best Piano VSTS?
Here are some tips for picking the best piano VST:
Trial demos – Try before you buy to judge tone and playability
DAW compatibility – Ensure plugin format works in your recording software
System requirements – Check that your computer specs meet minimums
Sound quality – Listen closely to dynamics, resonance, articulations
Tone control – See what kind of voicing, EQ, FX options are offered
Ease of use – Seek simple interfaces that allow fast sound tweaking
Does More Size (GB) Mean It's Better?
Not necessarily. Some piano plugins use special programming techniques to provide excellent realism at smaller file sizes.
The amount of sampling affects size more than quality. So if a piano is multi-sampled across the keyboard at high velocities with multiple mics, the library will be huge.
But a deeply programmed sampled piano focused on just one sound might have smaller size while still sounding superb. Judge on tone, dynamics and features rather than just GB size.
Get Realistic Piano Sounds with These Top Plugins
If you want to get realistic, playable piano sounds in your music production projects, I highly recommend giving these 7 plugins a try. They provide everything from flagship concert grand tones to quirky ambient textures.
FAQs
Q: What are the key features to look for in a piano VST plugin?
A: When choosing a piano VST plugin, consider the following features:
Realistic sound of a piano
Quality of the piano samples
Variety of piano styles and models
Easy-to-use interface
Flexible customization options
Compatibility with your DAW
Reliability and stability
Q: Are there any free piano VST plugins available?
A: Yes, there are some great free piano VST plugins available. Some popular options include:
Arturia Piano V Free
Emotional Piano Free
Studio Grand Free
One Piano Free
Q: What makes the Arturia Piano V stand out?
A: The Arturia Piano V is known for its realistic sound and versatility. It offers a wide range of piano styles and models, allowing you to achieve various tonal characteristics. The plugin also includes additional features such as customizable effects and modulation options.
Q: How does the Abbey Road Studio Grand differ from other piano VST plugins?
A: The Abbey Road Studio Grand is unique because it is based on the sound of a piano recorded at the famous Abbey Road Studios. It captures the rich and warm sound of a grand piano in a professional recording studio environment, offering an authentic and high-quality piano experience.
Q: Can I use piano VST plugins in my recordings?
A: Absolutely! Piano VST plugins can be used in recording studios or home studios to enhance your recordings. They provide a convenient way to incorporate the sound of a piano without the need for an actual acoustic piano.
Q: Are these piano VST plugins suitable for music producers?
A: Yes, these piano VST plugins are widely used by music producers. They offer high-quality sounds and customizable options that allow producers to create professional-sounding piano tracks in various genres.
Q: Which piano VST plugin is best for beginners?
A: For beginners, a user-friendly piano VST plugin like the Arturia Piano V Free or Emotional Piano Free would be a good choice. These plugins offer a straightforward interface and presets that are easy to navigate, making it simpler for beginners to get started.
Q: Can I use multiple piano VST plugins in my DAW?
A: Yes, most DAWs support the use of multiple plugins at the same time. You can use multiple piano VST plugins in your DAW to layer different piano sounds or experiment with different settings to achieve the desired sound.
Q: Where can I find more information about piano VST plugins?
A: To find more information about piano VST plugins, you can visit music production forums, read online reviews, or check the official websites of the plugin manufacturers. These sources can provide valuable insights and recommendations based on user experiences and expert opinions.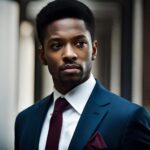 Hi, my name is Pallav, and I've been playing the piano for over 20 years. I'm also the proud owner of Digital Keyboard Piano, an online platform where I share detailed reviews of the latest MIDI controllers, digital pianos, and related equipment.