As a pianist and music teacher, I was eager to get my hands on the new Yamaha DGX670 digital piano. I've owned several digital pianos over the years but none with the features and sound quality promised by the DGX670. After extensive testing and use, I'm excited to share my in-depth review from the perspective of an actual owner.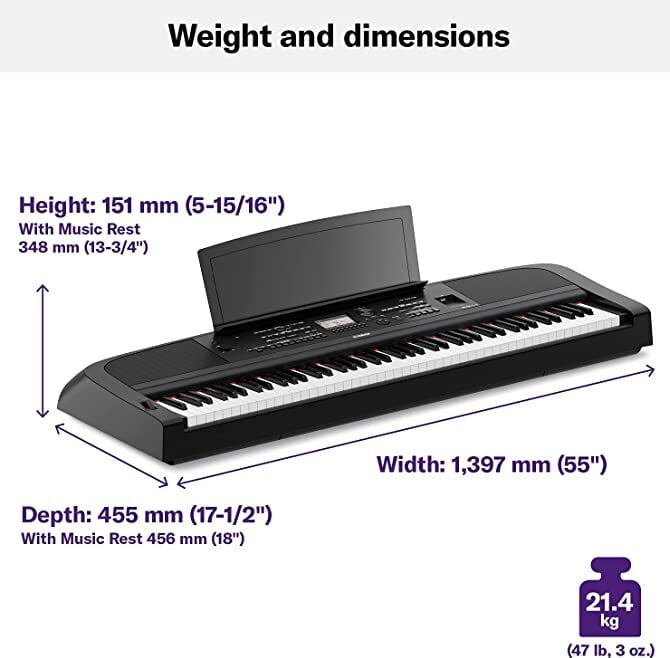 Overview of the Yamaha DGX670
The Yamaha DGX670 is an 88-key weighted digital piano aimed at intermediate to advanced players. It has Yamaha's Graded Hammer Standard key action which mimics the feel of an acoustic piano. The DGX670 contains over 600 high-quality instrument voices, including a detailed Yamaha CFX concert grand piano sample. It also has 256-note polyphony, allowing complex passages to sound smooth and natural.
Beyond just a digital piano, the DGX670 includes a wide range of features to inspire creativity and accommodate different musical needs. It has accompaniment styles for full band backing in any genre, built-in audio recording and playback, and compatibility with music learning apps. The interface is intuitive with a colour LCD screen, making operation straightforward for beginners and experts alike.
After unboxing my DGX670, I was immediately impressed by its stylish design and sturdy construction. The textured finish gives it a sleek, modern look that fits right in with my home décor. At 47 lbs, it has some weight to it which helps minimize movement when playing vigorously on the keyboard.
Testing the Keyboard Action
The most important aspect of any digital piano is how closely the keyboard action replicates an acoustic piano. Yamaha's Graded Hammer Standard uses heavier keys in the low end and lighter keys in the high end, just like on a real piano. I found the graded action on the DGX670 to be very convincing in mimicking the precise touch response and resistance of an acoustic grand.
The keys have a matte finish that absorbs moisture and allows fingers to grip well, avoiding slipperiness during long practice sessions. Key noise is kept to a minimum so there is no distracting clickety-clack sound when playing softly. The action is smooth and consistent across the entire 88-key range.
Advanced players will appreciate the five levels of touch sensitivity – Hard2, Hard1, Medium, Soft1, and Soft2. This allows me to customize the response to match my playing strength for the most authentic feel. Overall, the weighted action provides hours of fatigue-free practice while building proper finger technique.
Exploring the DGX670's Voices
With over 600 high-quality instrument voices, I was thrilled to explore the broad selection of realistic sounds on the DGX670. It contains an impressive piano sample from Yamaha's flagship CFX concert grand, which exudes a crystal clear tone across the dynamics. I loved playing jazz and classical pieces with this voice, which responds naturally to my most subtle nuances.
But the piano is just the beginning. The DGX670 has rich, vibrant electric pianos, organs, strings, guitars, brass, woodwinds, synths – you name it. 49 Super Articulation voices stand out for their ultra-realistic behaviour, such as saxophones that accurately sound breathy and clarinets that transition seamlessly between registers. Voices are categorized logically by instrument type, making my favourites easy to access.
No matter what style I want to play, from classical to funk to electronic, the DGX670 gives me an inspiring palette of sounds to choose from. I can even layer two voices together, like piano and strings, for more complex textures. The 256-note polyphony ensures complex pieces always sound full and natural.
Taking Advantage of the Auto Accompaniment Styles
One of my favourite capabilities is the DGX670's auto accompaniment styles. With over 200 styles covering every genre, I can instantly create a full backing band to play along with. After choosing a style like pop ballad, country or Latin, I simply start playing chords on the left hand to trigger a complete accompaniment of drums, bass, guitar, strings and more on the right-hand side.
It's an effortless way to sound like I have talented musicians accompanying me. I can even customize each style by adjusting volume levels of the different instruments or tweaking the reverb. Plus, the styles intelligently respond to the chords I play, allowing me to easily change keys or incorporate more complex jazz chords. The accompaniments make practice and performance more inspiring and fun.
Recording and Playback Functions
As someone who likes to record myself playing and hear my progress over time, the DGX670's recording features are really valuable. It allows me to record up to 80,000 notes or 100 songs directly to internal memory. I can then listen back to my recordings through the excellent onboard speakers.
The process is quick and easy thanks to dedicated recording transport buttons. I simply hit record, play my piece, and stop when finished. I can then rewind, fast forward, loop or change tracks to playback my recordings. The DGX670 even lets me record just one hand separately, allowing me to perfect each hand's part before combining them.
This is a great tool for self-assessment and improvement. I can pinpoint rough areas that need more practice, analyze my dynamics and articulation, or just enjoy hearing a polished performance. With built-in recording, I don't need any extra equipment to save and review my playing.
Taking Advantage of Connectivity & Compatibility
One aspect that sets the DGX670 apart from previous models is its expanded connectivity and compatibility. It allows me to take my playing and learning possibilities even further by integrating with smart devices and music apps.
The piano has wireless Bluetooth audio built-in, allowing me to stream audio from my phone or tablet through the DGX670's speakers. I can play along to my favorite songs on Spotify or YouTube. There's also a USB to Host port so I can connect directly to a computer to use music software or transfer recordings.
Excitingly, the DGX670 works seamlessly with instructional apps like Flowkey. I can access Flowkey's interactive tutorials directly from the piano by connecting my phone or tablet via USB. The app listens to what I play and gives real-time feedback and guidance. This is a really engaging way to learn new songs and techniques.
Evaluating the Sound System
An underrated aspect of digital pianos is their built-in sound system. Acoustic instruments obviously create their own natural sound. For digital pianos, the speakers and amplification greatly impact the playing experience.
The DGX670 utilizes a 12cm speaker paired with a 5cm tweeter in a bi-amplified configuration. Despite its compact size, it outputs surprising volume and richness. The mid to low frequencies come through full and resonant while the tweeter produces crisp, defined highs.
I really appreciate the Intelligent Acoustic Control which automatically balances and optimizes the sound based on volume. The clarity remains consistent whether playing softly or aggressively. The speakers project sound evenly across the room so everything sounds balanced when playing for an audience.
Do I wish the speakers were larger and louder? Sure. But for an integrated system, it exceeds my expectations. I can easily fill a room with immersive, dynamic sound. For larger venues, it also has standard 1/4″ line outputs to connect to a PA system.
Additional Standout Features
The DGX670 is packed with so many features it's hard to cover them all! Here are a few more that have enhanced my playing experience:
LCD Display – The bright color screen is easy to read and navigate. I can see the current voice, style, settings, and more at a glance.
Registration Memory – I can save customized setups to the four registration buttons for quick recall during performance.
Music Rest – The wide music rest accommodates books and tablets. I can follow sheet music or lyrics easily.
Lesson Function – This splits the keyboard into two identical 44-key sections, perfect for student-teacher lessons.
Transpose Function – I can quickly transpose the entire keyboard to any key with the touch of a button. Extremely handy for vocalists or playing in ensembles.
Metronome – The built-in metronome covers a wide tempo range and can be customized with different time signatures and beat options.
Accessories to Enhance the Experience
While the DGX670 sounds and plays great right out of the box, I did invest in a few optional accessories to enhance my experience.
The first is the Yamaha L-300 stand and 3-pedal unit. This gives the DGX670 a beautiful furniture style look in my home studio. The stand securely supports the digital piano at the ideal height. And the 3-pedal unit gives me separate damper, soft, and sostenuto pedals just like an acoustic grand.
I also added a Yamaha HPH-150 headphone set. These provide excellent noise isolation so I can practice day or night without disturbing others. The sound quality through the headphones is full range and detailed.
Finally, I use the Yamaha FC4A sustain pedal when gigging or teaching away from home. It has a durable metal construction that securely connects to the DGX670 for portable use. These accessories may not be necessities, but they elevate the overall experience.
Drawbacks and Areas for Improvement
While I find the Yamaha DGX670 to be an incredible digital piano overall, there are a couple drawbacks worth mentioning:
Heavy Weight – At 47 lbs, the DGX670 is not lightweight. I don't plan to transport it often, but it's bulky if you need to move it regularly.
Basic Display – The LCD display gets the job done, but has a slightly grainy resolution. Higher definition would be more pleasing visually.
Key Texture – The matte key finish helps absorb moisture but feels a bit "plastic-y" compared to real ivory. I got used to it but some may prefer a more natural texture.
Single Pedal Input – There's only one pedal input, so no capability for triple pedaling. A minor gripe since I have the 3-pedal unit.
No Line Outs – Surprising for this price range, there are no dedicated line outputs, only a headphone jack. Not an issue for my needs but worth noting.
While less than perfect, none of these downsides are dealbreakers for me. And the improvements over previous DGX models make the 670 well worth the investment. But there are always opportunities to get even better.
Pros and Cons
Pros
Great sound quality, worth the investment
Weighted keys give a realistic feel and allow finger stretching
User-friendly, with a built-in song recorder and easy transport
Split into two layers for two people to play at once
Onboard effects, styles, and sounds for control over songs
Cons
No headphone jacks for recording or silent practice
No USB connection or MIDI output, limiting access to digital audio workstations
Final Verdict After Extensive Use
After several weeks of intense use, I am fully confident in giving the Yamaha DGX670 my highest recommendation. It is by far the best digital piano I have owned to date and has exceeded my expectations.
The weighted graded action provides hours of comfortable, realistic practice time that continually improves my technique. The huge selection of high-quality voices keeps me engaged and inspired to learn new styles. The auto accompaniment styles make practice more fun and help take my playing to the next level.
It has onboard recording capability, Bluetooth integration, and app compatibility for expanded learning possibilities. And the integrated sound system projects clear, vibrant sound to share with any audience. While not perfect, any shortcomings are vastly outweighed by the benefits.
At its price point, the Yamaha DGX670 is a tremendous value. It combines the performance capability of advanced digital pianos with the creative features of full arrangers. If you're looking to upgrade your home piano or start gigging, the DGX670 is hard to beat.
I'm proud to now have the DGX670 as the centerpiece of my music studio. I look forward to many more years of enjoyment mastering this instrument. While my review is now complete, the musical journey with my DGX670 is just beginning.
FAQs
Q: What is the Yamaha DGX-670?
A: The Yamaha DGX-670 is a digital piano in the Yamaha DGX line, known for its realistic piano sound and advanced features.
Q: What is the key action like on the Yamaha DGX-670?
A: The Yamaha DGX-670 features a GHS (Graded Hammer Standard) keyboard action, which is designed to mimic the feel of an acoustic piano. It provides a heavier touch in the lower register and a lighter touch in the higher register, just like a traditional piano.
Q: Can I connect an external audio source to the Yamaha DGX-670?
A: Yes, the Yamaha DGX-670 has an audio input that allows you to connect an external audio device such as a smartphone or MP3 player. This allows you to play along with your favourite songs or use the piano as a sound system for other instruments.
Q: Does the Yamaha DGX-670 have a microphone input?
A: Yes, the Yamaha DGX-670 comes equipped with a microphone input. This feature allows you to sing along with your playing or use the piano for live performances.
Q: What is Virtual Resonance Modeling (VRM) on the Yamaha DGX-670?
A: Yamaha's Virtual Resonance Modeling (VRM) is a technology used in the DGX-670 to reproduce the sound and behavior of an acoustic piano. It adds depth and realism to the piano sound, making it feel as if you are playing on a grand piano.
Q: How many voices does the Yamaha DGX-670 have?
A: The Yamaha DGX-670 has 601 voices, which include a wide variety of instruments from pianos and strings to brass and percussion.
Q: Is the Yamaha DGX-670 suitable for beginners?
A: Yes, the Yamaha DGX-670 is a great option for beginners. It offers a realistic piano playing experience with its GHS keyboard action and has built-in lesson features to help you learn and improve your playing.
Q: Can I use the Yamaha DGX-670 for gigging or live performances?
A: Yes, the Yamaha DGX-670 is a portable piano that is suitable for gigging. It has a lightweight design and can be easily transported to your performances. Additionally, it has a microphone input and built-in speakers, allowing you to use it for live performances.
Q: What are the standout features of the Yamaha DGX-670?
A: One standout feature of the Yamaha DGX-670 is the Virtual Resonance Modeling (VRM), which provides a realistic and immersive piano playing experience. Another standout feature is the extensive library of 601 voices, allowing you to explore a wide range of musical possibilities. Additionally, the DGX-670 offers adaptive styles, a built-in song recorder, and a microphone input for added versatility.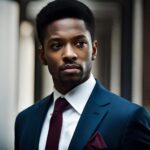 Hi, my name is Pallav, and I've been playing the piano for over 20 years. I'm also the proud owner of Digital Keyboard Piano, an online platform where I share detailed reviews of the latest MIDI controllers, digital pianos, and related equipment.