Yamaha is all about making quality music instruments. There's digital pianos for newbies and experts alike. Two popular models? The Yamaha YDP-145 and YDP-S35 digital pianos.
Today's article will provide an in-depth review of Yamaha's YDP-145 and YDP-S35, both of which are part of Yamaha's Arius lineup. These digital pianos are designed for beginner and intermediate-level players who desire an affordable and stylish instrument that can also double as a furniture piece.
If you were interested in the YDP-165's features but were were deterred by its price, the YDP-145 might be a suitable option. Additionally, the YDP-S35 is a slimmer version of the YDP-145, with the only significant difference being its sleeker design (hence the "S" in the name).
Throughout this review, we will refer to both the YDP-145 and YDP-S35 as the "YDP-145/S35," as they are essentially the same instrument. Any distinctions will be noted when applicable.
Yamaha YDP-145 Specs
88-key weighted keyboard with Graded Hammer Standard (GHS) action
3-level Advanced Wave Memory (AWM) dynamic stereo sampling
192-note polyphony
10 preset voices (Grand Piano, Electric Piano 1, Electric Piano 2, Harpsichord, Vibraphone, Pipe Organ, Jazz Organ, Strings, Choir, and Synth Pad)
4 types of reverb effects
Dual/Layer mode for layering two voices
Duo mode for splitting the keyboard into two identical sections, allowing two players to play side by side
50 preset piano songs and 10 demo songs
2-track MIDI recorder for recording and playback of performances
Metronome with adjustable tempo and time signature
Half-pedal control with optional FC3 footswitch (not included)
Built-in 2-way stereo speaker system with 2 x 6W amplifiers
1/4″ stereo headphone output for private practice
MIDI In/Out for connecting to other MIDI devices
USB-to-Host port for connecting to a computer or mobile device
50 classic piano songs included in the songbook
Available in black or rosewood finish options.
Design
Yamaha YDP-145
The Yamaha YDP-145 digital piano is a savvy piece of gear. It has a strong sound system in a graceful case. Its wooden frame and music rest give the look of a grand piano, and it fits right in at home.
Yamaha YDP-145 design is attractive and well-made. It has a deep cherry finish with gold and chrome accents, making it look luxurious, but it's very affordable. The 84-key keyboard has wood laminate keys and anti-dampers with black note tips. The build quality is solid, despite the low price.
The control panel is easy to use with clear labels. It has dual headphone jacks on the sides, so you can practice without bothering anyone.
Yamaha YDP-S35
The Yamaha YDP-S35 is a digital piano. It features black and white keys made of cherry wood, with strings that give a realistic feel. When you play, the keys slightly move, making it responsive. It has a three-pedal system for advanced performances.
This piano is constructed with ABS plastic, keeping the price low. The cabinet fits in any space due to its slim line profile. It's scratch-resistant due to a special coating.
The built-in speakers produce quality sound tones, no matter the style. You can control the sound digitally or with adjustable dials at the back. This model is ideal if you want modern features and a slimline design at an affordable price.
Overall Design
The classic look of the Yamaha YDP-145 and YDP-S35 make them ideal for any living room or music studio. The polished ebony finish adds a distinguished appeal. The attractive console design has curved surfaces, while providing plenty of space to fit other furniture pieces.
Yamaha YDP-145 and YDP-S35 are two digital pianos that offer a range of features to aid your playing. Both have 88 wooden keys. YDP-145 has the realistic Graded Hammer Standard (GHS) key action, and YDP-S35 has the same GHS key action.
Their controls are similar, with dual headphone jacks. However, YDP-145 has 50 preset Voices and recording capabilities.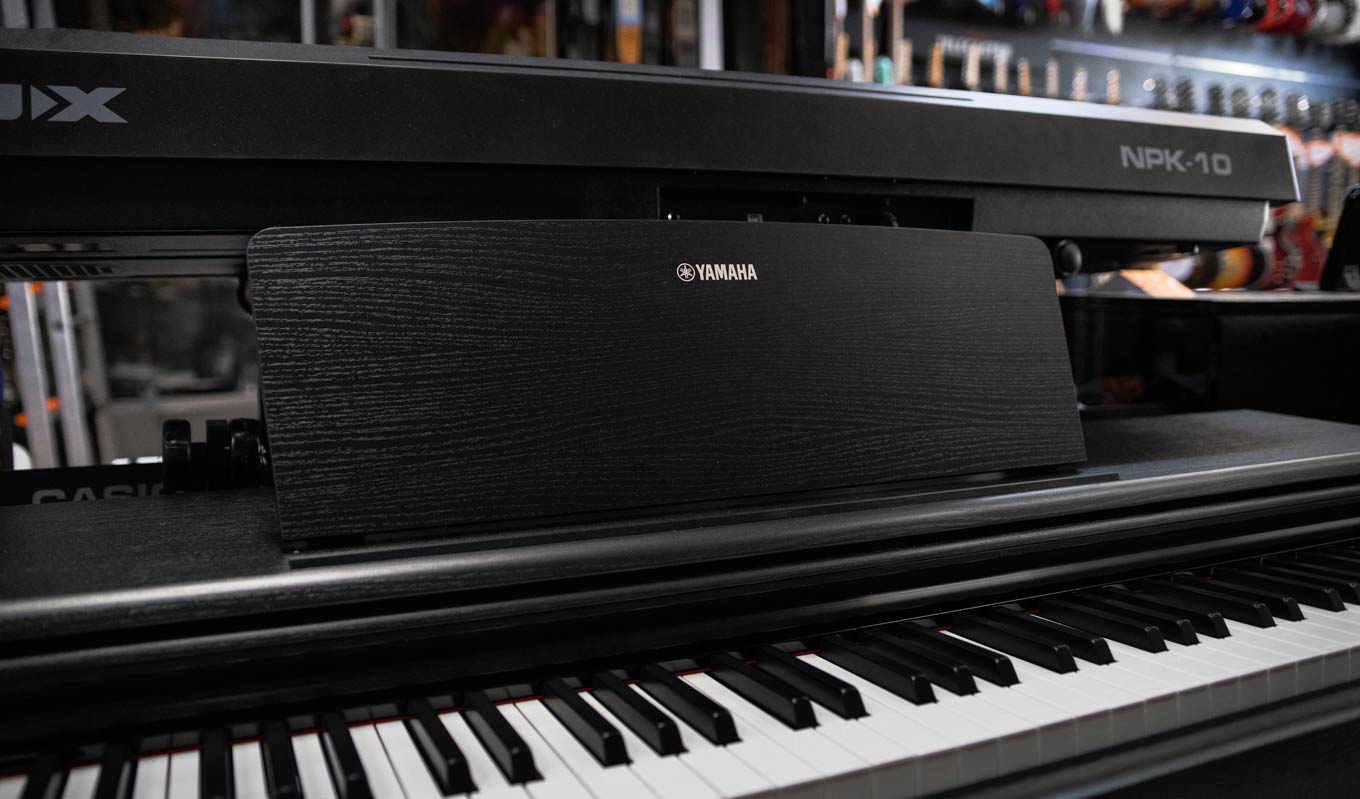 Visually, the two pianos are quite different. YDP-145 has a black exterior with sparkly silver accents and curved legs. YDP-S35 has a modern uniform look, perfect for practice or light performance.
The 88 Graded Hammer Standard (GHS) action keys give smooth movements and an authentic piano feel. The ivory texture keys are made of synthetic key-action, allowing you to play for hours without getting fatigued. The dual mode feature allows you to divide the keyboard into two parts for two persons to practice together.
You can connect your instrument to devices via USB or midi ports, accessing learning tools, apps and more. The built-in recorder lets you capture your performance and listen through its high-fidelity speakers. It is also capable of adjusting tempo functions and includes a library with 50 demo songs ready for playback.
Keyboard
Yamaha's Graded Hammer Standard (GHS) key action is a feature included in both the YDP-145 and YDP-S35 models. This technology, also found on previous models, is Yamaha's preferred option for their entry-level keyboards.
However, it should be noted that while the GHS key action is reliable, it may not be the most exceptional option available. It can be considered a dependable and functional feature, but it may not offer the most refined playing experience.
The console has a metronome with single and dual speed settings. It records up to 4 tracks. Quick playback and rewind buttons. It can be powered by AC or 6 AA batteries. The design is attractive and fits any home or studio.
The Yamaha YDP-145 gives both beginners and pros great sound. It's user-friendly and affordable.
Sound
The Yamaha YDP-145 produces a bright, beautiful sound. It has an 88-key Graded Hammer Standard (GHS) keyboard, good touch response and captures the nuances of performance. Plus, a 20W stereo speaker system with balanced, premium sound. It also has the advanced Pure CF sound engine.
Two headphone ports and two 10W amplifiers provide clear audio with no background noise. In conclusion, the Yamaha YDP-145 offers an amazing sonic experience, at an affordable price.
CFX Grand Piano Presets
The Yamaha YDP-145 and YDP-S35 digital pianos feature the acclaimed CFX Concert Grand Piano sound samples from Yamaha's MOTIF XF synthesizer. These samples capture every detail of this grand piano. The improved synthesis tech creates a lush, realistic sound with natural dynamic range and clarity.
You can customize your sound further with the equalizer or reverb types. Plus, you can use button or pedal splits to layer several sounds for a more expansive sound. With the powerful sound engine, these digital pianos are great for practicing and performing.
Other Presets
The Yamaha YDP-145 & YDP-S35 have 10 main voices. Plus, they offer extra preset sounds: violins, vibraphones, harpsichords, organs and electric pianos. These sound like real instruments. The YDP-145 has reverb and chorus settings. This adds depth without taking away from the tonal mix.
Both models have 11 accompaniment styles. These range from big bands to swing orchestras. They are suitable for jive blues, jazz ballads and more! These styles let users of either model quickly create varied accompaniments for their music.
Effects
The YDP-145 and YDP-S35 both offer sound manipulation. Reverb effect adds depth and space. With one press, you can simulate an auditorium. Variation Control offers three types of extras: Aura, Intelligent Acoustic and Open. The Chorus effects simulate multiple instruments for a fuller sound. Also, Duo effects create two parts in one song section. This allows musicians to play harmonized layers or alternate parts during performances.
Polyphony
The Yamaha YDP-145/YDP-S35 has a maximum polyphony of 192 notes, way more than a classical piano's 30 notes. This makes it great for layering and adding effects. Musicians don't have to worry about technical details. It helps them focus on the emotion and creativity behind their playing.
Speakers
Yamaha YDP-145 is a digital piano with 88-key graded hammer action. Yamaha is known for its quality craftsmanship, and this piano is no exception. It has two speakers of 8W providing high-quality sounds.
The speakers have a 12cm woofer and two 3cm tweeters. They are housed in ported enclosures. This gives you optimal sound pressure with increased bass response and clear sound. With 12 watts total output power, you get powerful audio performance!
Yamaha YDP-S35 also has two speakers of 8W. One 4cm mid/high driver and one 8cm subwoofer. They are housed in sealed enclosures for enhanced bass response and loud playback. These drivers deliver 14 watts of power. Thus, you get amazing sounds from low notes to soaring strings. You can hear every detail of your performance as if it were an acoustic Piano.
Features
Yamaha YDP-145 is a digital piano that has been designed to give great sound quality, increased realism and an easy-to-use design. It features 88 full-sized, hammer-action keys with 64-note polyphony, adjustable touch response and Yamaha's acclaimed Graded Hammer Standard (GHS) action technology. This technology provides varying levels of resistance to simulate the feel of an acoustic grand piano.
Furthermore, this model includes three dynamic levels and 10 tones, ranging from grand pianos to organs. The 5 watt x2 amplifier ensures clear audio. Plus, you can plug in your headphones for excellent audio without disturbing others. The digital four pedal unit accompanies the piano; it helps you recreate the same playing effects as on an acoustic grand piano.
Yamaha YDP-145 also includes 100 accompaniment styles which will follow your chords automatically. Plus, the updated USB connectivity allows quick file transfer between the Yamaha YDP-145 and other computer devices. This is useful for recording music directly from the digital piano. It comes with 75 built-in songs. These will help you learn to play different tunes from classical music to current pop ones. You can follow along with a visual metronome and it will show you which keys to press.
The Yamaha YDP-S35 digital piano provides plenty of features to make learning and playing the piano more enjoyable. It has 7 types of reverb effects, Dual/Layers mode to blend two sounds, a 6-track recorder and graded hammer action keys. Plus, it has a metronome setting, 100 preset songs and more.
The YDP-S35 comes with a stylish design. It is available in black or white finishes, and is lightweight at less than 17 kg (37 lbs). Easy to transport from one place to another.
Furthermore, it has USB audio functionality and iPad compatibility. Players can use Apps on iPad for more sound control and to personalise their music.
Performance
The Yamaha YDP-145 is a superb digital console piano. It stands out from others in its class, with its powerful and natural sounding sound engine. It's an ideal choice for students and professionals alike.
The YDP-145 has a 192 note polyphony sound engine, recreating classic acoustic piano sounds. There are 20 built-in voices and 10 drum patterns, perfect for accompaniment. The metronome has 3 levels of calibration, so you can keep your playing in time.
GHS weighted keys provide an authentic touch response, like you're playing an acoustic piano. Hammer action adds realism at any volume level. You can customize the feel of the keys with Light, Moderate, Heavy, or Off settings.
The YDP-145 also allows you to record up to 3 tracks and add effects like chorus, reverb and sustain via MIDI. You can use 49 different types of sounds from connected instruments.
The Yamaha YDP-S35 gives you a top-notch digital piano experience. It combines Yamaha's acoustic piano sounds with cutting-edge tech. The 88-key realistic graded hammer-action keyboard and four levels of touch sensitivity make it perfect for intense pieces and subtle, light ones. Plus, 192 polyphony notes mean complex transitions won't get lost.
It has 10 instrument Voices: 8 pianos, 2 organs. There are 10 preset drum patterns and 8 backing tracks for practice and inspiration. The performance capabilities of this device give music lovers an inspiring and motivating repertoire of sound.
Modes
The Yamaha YDP-145/YDP-S35 comes with two main modes. Piano Mode gives the sound of an acoustic piano. It has a progressive harmonic imaging system to make this sound more real. Strings and pickups add to the quality.
Sale Mode has 10 styles of music, like folk and electric guitar, jazz and gospel to modern rock. This mode adds prerecorded rhythms with your melody or improv. High-quality sound packs are used, recorded in professional studios. This programming helps users become better songwriters through experimentation. You can also get realistic rhythms with your own lines on top.
Functions
Yamaha YDP-145/YDP-S35 is a digital piano with 88 full-sized, weighted keys. It has real acoustic sampling and unique features, such as:
GHS Action offers an authentic piano feel.
Intelligent Acoustic Control adjusts sound based on the environment.
Studio Alive for a concert hall effect.
Accompaniment function accesses over one hundred vocal and instrumental backing tracks.
Layer up to 8 voices.
Dedicated song buttons for speakers or headphones.
One drawback: no bluetooth capabilities. It has midi inputs/outputs and USB ports, but no bluetooth connection for streaming audio from wireless devices. No cables running through performance space.
Song Recording and Playback
The Yamaha YDP-145/YDP-S35 is full of amazing recording options. You can record up to 10 user songs and play them back with an auto accompaniment feature for added sophistication. Plus, it has an 8 track sequencer for recording each instrument or voice, and controlling the mix. Finally, you can even record audio from outside sources like Smart Pianist, and play it back through the piano's speakers!
Pros and Cons
Pros
High-quality sound
Graded Hammer Standard (GHS) keyboard
Dual headphone jacks
USB connectivity
Compact size and stylish design
Comes with a built-in music stand and pedal unit
Cons
Limited number of voices
Does not have a LCD display screen
Conclusion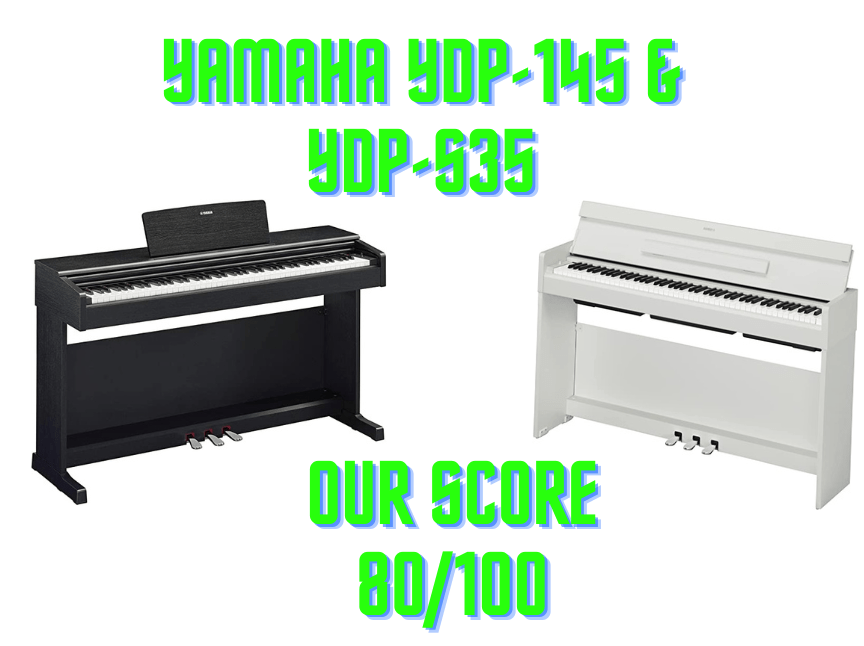 To sum up, the Yamaha YDP-145 and YDP-S35 are both superb digital pianos. They are fit for beginners and advanced players. If you're after a budget instrument that has realistic sounds and surpasses acoustic pianos, the YDP-145 is your go-to. The YDP-S35 is a good choice if you're searching for an affordable substitute with great sound quality.
Both models have an intuitive design, added functions like built-in lesson songs and metronome, and the capacity to hook up to external speakers or headphones. This is ideal for jamming with buddies or listening to your music at home.
Both of these Yamaha models provide great value for money when it comes to sound quality and features.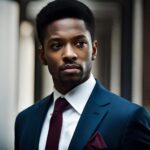 Hi, my name is Pallav, and I've been playing the piano for over 20 years. I'm also the proud owner of Digital Keyboard Piano, an online platform where I share detailed reviews of the latest MIDI controllers, digital pianos, and related equipment.