As a keyboardist and music producer, I'm always on the lookout for versatile keyboards that can cover a lot of sonic ground, both for live performances and in the studio. The Nord Stage 2 EX has been on my wish list for a while, so I was thrilled to finally get my hands on the 88-key version to test out.
After spending a few weeks deeply exploring this impressive instrument, I'm ready to share my in-depth review from the perspective of an experienced player and working musician.
Overview of the Nord Stage 2 EX
The Nord Stage 2 EX is the flagship instrument in Nord's Stage series of keyboards. It's an extremely powerful combination of three keyboards in one – you get virtual analog and wavetable synthesis, organ emulations, and piano sounds all in a semi-weighted 88-note package.
This updated EX version adds even more memory for Nord Piano Library sounds, increased polyphony for synths, and an OLED display. Let's dig into the details of each section.
Virtual Analog & Wavetable Synthesis
The Stage 2 EX has two independent synth sections based on Nord's acclaimed virtual analog and wavetable engines.
The virtual analog synth model delivers versatile subtractive synthesis with classic waveforms and filtering. The wavetable synth provides a huge collection of wavetables derived from vintage analog synths and digital sources.
Between the two engines, you get access to vintage analog emulations along with more futuristic digital tones. Both synths are four-voice polyphonic, adding up to 8 voices total when using both.
Organ Emulations
No Nord keyboard would be complete without their renowned organ emulations. The Stage 2 EX includes extremely realistic models of tonewheel organs, pipe organs, and transistor organs.
There are 20 different tonewheel models to choose from, covering all the classic console organs. You can adjust percussion, key click, leakage, and other nuances for incredibly authentic organ sounds.
The pipe organ simulator recreates the majestic sound of a cathedral organ with full control over registration. And the transistor organ mode authentically captures the gritty, compressed sound of organs from the 1960s.
Acoustic Piano Library
The huge Nord Piano Library puts gorgeous acoustic piano sounds at your fingertips. With 1GB of dedicated piano memory on the Stage 2 EX, you get seamless transitions between piano types and no sample loss.
Some of my favourite piano models include the Yamaha C7 grand, the hard-hitting German Steinway D, and the intimate-sounding Swedish Upright. The detailed velocity layers and release samples make these pianos come alive under your fingers.
Playing the Nord Stage 2 EX
After getting acquainted with the different sound engines under the hood, it was time to put the Stage 2 EX through its paces. Here are my impressions after playing everything from jazz standards to synthwave to ambient music.
Keyboard Action
Nord uses a weighted hammer-action keybed manufactured by Fatar. The TP/8O model on the Stage 2 EX provides a piano-like feel with graded hammer weighting. The action is on the lighter side, which worked well for me both when playing quick organ comping and shredding synth solos.
The semi-weighted keys return quickly, which complements the punchy synth and organ sounds. For piano, I'd prefer a little more weight and resistance, but overall the keybed is responsive and comfortable for long playing sessions.
Sound Quality
In terms of pure sonic excellence, the Stage 2 EX delivers on all fronts. The piano and electric piano models are rich and nuanced, with plenty of dynamic expression. The organ emulations are simply spectacular – when playing with a nice rotary speaker effect, the tonewheel models are virtually indistinguishable from the real thing.
And the synth engines provide top-notch virtual analog warmth along with futuristic wavetable weirdness. Between the dual synth sections, three sound engines, and huge Nord library, the Stage 2 EX is a powerhouse for studio production or live gigs.
Effects & Real-time Control
Nord includes a great selection of effects like EQ, delay, reverb, drive, and compression to sculpt your sounds. You can use up to 8 effects simultaneously in the signal chain.
For real-time expression, the Stage 2 EX is highly responsive to velocity and aftertouch. You also get pitch bend, modulation wheel, and two assignable pedal inputs for continuous control. This really allows you to shape your sound in an organic way as you play.
Live Performance Features
As a frequent gigging keyboardist, I appreciated the well-designed performance features built into the Stage 2 EX. You get seamless sound transitions when changing between pianos, synths, and organ presets. The new OLED display makes it easy to see patch names and settings on dark stages.
You can quickly split and layer sounds across sections. The two synth engines can be stacked, split, or zoned across the keyboard for maximum flexibility.
The Stage 2 EX also functions as a master keyboard, so I had no problem controlling external MIDI gear and virtual instruments. Overall, this keyboard is a joy to play live thanks to the streamlined workflow.
How the Stage 2 EX Stacks Up to Other Boards
The Nord Stage 2 EX sits at the top of the market in terms of price and performance. But how does it compare to other flagship keyboards? Here's a quick competitive analysis.
Versus the Nord Stage 3: The Stage 3 offers expanded memory, new piano models, and improved organ simulations. However, the Stage 2 EX comes extremely close in sound quality for a lower price. Unless you need the extra memory, the Stage 2 EX gets you about 95% of the Stage 3's performance at a more affordable cost.
Versus the Roland RD-2000: Roland's high-end stage piano features their acclaimed PHA-50 keyboard action along with Virtual ToneWheel organ simulations. The RD-2000 may edge out the Nord in pure piano realism. However, the Stage 2 EX provides much more versatility as an all-in-one keyboard solution.
Versus the Yamaha MODX: Yamaha's MODX synths offer deep sound design options for synth patches. The Nord can't match the MODX for editing flexibility. But the Stage 2 EX provides a much more seamless playing experience with its integrated piano/organ/synth setup.
So while the Stage 2 EX may not beat the competition in every single area, it remains a top choice for players who need an extremely versatile pro keyboard. The combination of sound quality, playability, and portability is hard to match in any other stage keyboard.
Summary – An Incredibly Capable Instrument
After thoroughly testing and performing with the Nord Stage 2 EX, I'm confident in giving it my highest recommendation. This is hands-down one of the best gigging keyboards available today.
Here are a few final pros and cons based on my experience:
Pros
Excellent piano, electric piano, and organ sounds
Two versatile synth engines for analog and wavetable sounds
Intuitive real-time controls for expressive playing
Gig-ready features like seamless patch changes
Semi-weighted keybed great for organ and synth playing
More affordable than the Stage 3
Cons
Piano action is on the light side
Can't delve as deep into synth programming compared to dedicated synths
High price tag, though justified by stellar sound quality
If you're looking for the ultimate one-stop keyboard that can handle any gig while providing top-notch piano, electric piano, organ, and synth tones, the Nord Stage 2 EX is easily one of the best options available today. It will be my go-to performance board for many years to come.
Let me know in the comments if you have any other questions about the capabilities of this phenomenal instrument! I'd be happy to share any other insights from my time spent playing and testing the Nord Stage 2 EX.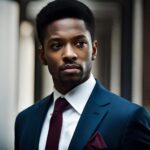 Hi, my name is Pallav, and I've been playing the piano for over 20 years. I'm also the proud owner of Digital Keyboard Piano, an online platform where I share detailed reviews of the latest MIDI controllers, digital pianos, and related equipment.