Introduction
Welcome to the ultimate resource for the Roland FP-50 digital piano—a comprehensive, in-depth review that will leave no stone unturned. Are you a passionate musician, searching for the perfect instrument to elevate your playing experience? Look no further! Our review is tailored to address your most pressing questions and concerns, highlighting the unmatched performance and exceptional value that the Roland FP-50 has to offer.
We understand that as a discerning pianist, your top priorities are sound quality, keyboard touch, and versatility. That's why we've meticulously researched and analyzed the Roland FP-50, diving deep into its innovative features, expansive sound library, and cutting-edge technology. Our mission is to provide you with a detailed roadmap to make the most informed decision when it comes to choosing the perfect digital piano.
So, let's dive into the captivating world of the Roland FP-50, where superior sound, unparalleled performance, and an extraordinary playing experience await. Discover why this digital piano is the ultimate choice for musicians of all levels seeking to unleash their creativity and transform their music-making journey.
Roland FP-50 Specs
Keyboard: 88 keys (Ivory Feel-G Keyboard with Escapement)
Sound engine: SuperNATURAL Piano Sound
Polyphony: 128 voices
Tones: 372 tones (including 14 drum sets, 1 SFX set)
Display: Graphic LCD (128 x 64 dots)
Effects:

Ambience (10 types)
4-band Digital Equalizer
String Resonance
Damper Resonance
Key Off Resonance

Modes:

Dual (layer)
Split (assignable split point)

Rhythm function: 90 patterns (including metronome)
Songs: 70 preset songs, unlimited user songs (depending on storage capacity)
Recording:

MIDI format (Standard MIDI Files, Type 0)
Audio format (WAV, 44.1 kHz, 16-bit linear)

Connectors:

DC In jack
Pedal (Damper/R, Sostenuto/C *1, Soft/L *1) jacks
Input Stereo Miniature phone type jack
Output (L/Mono, R) jacks (1/4-inch phone type)
USB COMPUTER port (MIDI)
USB MEMORY port
MIDI (In, Out) connectors
Phones jack x 2 (Stereo miniature phone type, Stereo 1/4-inch phone type)

Speakers: 12 cm (4-3/4 inches) x 2
Amplifiers: 12 W x 2
Power supply: AC adaptor
Accessories:

Owner's manual
AC adaptor
Power cord (for connecting the AC adaptor)
Music rest
Damper pedal (capable of continuous detection)

Dimensions (W x D x H): 1,314 mm x 325 mm x 126 mm (51-3/4 inches x 12-13/16 inches x 4-15/16 inches)
Weight: 16.5 kg (36 lbs. 6 oz)
Brief overview of the Roland FP-50 digital piano
The Roland FP-50 is a digital piano with 88-key weighted keys. It gives an authentic piano-like feel when playing. The SuperNATURAL Piano sound engine and 300 extra sounds give you a dynamic sound.
There's Bluetooth connectivity to send MIDI data to other devices and connect to apps on tablets/smartphones. It's perfect for performing/learning with virtual instruments. The design is modern and the control panel has knobs, buttons and sliders for quick access. The built-in stereo speaker system offers high-quality audio even without an amplifier/recording system. This versatile digital piano has great sound quality and lots of features at a competitive price.
Purpose of the review of the Roland FP-50
This review is about the Roland FP-50. We will explore its features and see how it compares to other digital pianos. We'll check out user reviews from verified purchasers. Then, we'll give our own opinion and rating. This will help potential buyers decide if it's the right digital piano for them.
Design and Build Quality
Description of the FP-50's design
The Roland FP-50 has a modern look that's perfect for beginners and experienced pianists alike. It has a white cabinet with chrome trim along the edges. The 88 keys and 3 pedals make it great for live performance and recording. It also has a built-in speaker system with Bluetooth connectivity. You can easily connect external speakers or devices to the keyboard.
It has advanced sound tech, like weighted hammer action with 3 sensors, 128-tone polyphony, stereo reverb effects, Intelligent Acoustic Control mode, and 6 Special Voices not found on other digital pianos. Plus, it's lightweight, so no need for heavy lifting or burly roadies – just use a dolly to move it from place to place!
Examination of the build quality
The Roland FP-50 digital piano is a popular model. Its build quality is an important factor in its sound, responsiveness, and playing experience. Let's take an in-depth look at the components used to construct and power this model.
The exterior has a classic design. It is sleek black with chrome accents and brass fittings. The key bed has 88 hammer action keys. They provide intelligent weighting for various styles. Silver body contacts are on each key for accurate sensing. Plus, there is an improved escapement mechanism for realistic feedback.
This model's sound engine is powered by SuperNATURAL Piano physical modeling technology. It accurately reproduces the characteristics and complexities of acoustic pianos. You can choose from two reverb types to simulate different environments. There are four microphone options and eight other effect types to customize the sound.
Ten speakers are built-in. Two tweeters are for stereo output. Four woofers are for powerful bass tones. Four internal speakers are for ambient effects. Rear controls allow real-time adjustments. These include:
Volume controls
Ports for headphones/amplifiers
USB connections
All these features provide optimal control over sounds.
Sound Quality
Overview of the FP-50's sound technology
The Roland FP-50 digital piano has been designed to give musicians a realistic sound and playing experience. It features two sound engines, SuperNATURAL Piano and PureCF Piano, created by Roland. These engines provide more expressiveness, tonal detail, and dynamic range than traditional digital pianos.
The FP-50 also has 88-key stereo multi-sampling for each of the 12 sounds it includes. This creates a richer acoustic piano feel. It also has Bluetooth audio playback for phones, tablets, and other devices. Plus, it's compatible with iPad/iPhone apps such as GarageBand as a virtual MIDI controller.
The FP-50 has three built-in effects (Chorus/Delay/Reverb) to create mesmerizing performances. Plus, it has 10 watts x 2 amplifiers that power its two speakers. This provides clear sound projection, suitable for both home and stage use.
Evaluation of the sound quality and tone
The Roland FP-50 digital piano offers top-notch sound quality. It is equipped with the newest tech from Roland, such as their 'PianoCulture' sound system. This system has stereo mics that capture the area and the piano sounds. This makes for a very realistic replication of a concert grand piano.
It also comes with a large selection of acoustic grand pianos sampled in four different dynamics. This allows users to naturally recreate staccato notes by changing their playing dynamics. You can also customize tones via the Roland Piano Designer software.
In addition, it has high-quality electric piano and electric guitar sounds. This provides users with more expressive control over their performance. The keyboard action is like an acoustic piano, giving an authentic experience while playing finger style pieces or fast elaborations.
Polyphony of the Roland FP-50
The Roland FP-50 is a digital piano equipped with a full 88 Key Responsive Hammer Action III keyboard. This makes the keys flexible, reactive, and adjustable. It has been designed to replicate the feel of a traditional piano and the sensitivity offers a challenge to experienced musicians. It also includes two speakers delivering powerful sound that immerses you in your music.
The importance of polyphony depends on the kind of songs you are playing. Pop chords or jazz chords with your right hand need less polyphony. But classical pieces need an adequate amount of maximum polyphony. This way, all notes can be heard without sounding distorted.
The great thing about the Roland FP-50 is that it offers 128 maximum polyphony–double what most portable digital pianos offer. This can accommodate plenty of advanced classical pieces.
Key Action and Playing Experience
Keyboard
The Roland FP-50 Digital Piano is light, compact and perfect for hours of musical fun. Its 88 full-sized, hammer-action keys have a max polyphony of 128. This allows multiple voices and tones to be used at once, making live music sound more realistic. It has velocity sensitivity for expressive playing and adjustable touch control to shape sound. There are also settings to customize to your own taste.
The Roland FP-50 has rich tones, effects and features, ideal for recording and performing live music. It will inspire even experienced musicians.
Discussion of the FP-50's key action
The FP-50's "Ivory Feel" keyboard is the star attraction. Roland's Progressive Hammer Action Keyboard design gives an acoustic piano-like response. It also features an escapement mechanism, usually found on acoustic pianos. This helps provide key repetition and a smooth key feel.
Plus, three Sensitivity levels – Soft, Normal, and Heavy – help you tailor the playing response to your style. Counter-Weight Keys create a balanced weight distribution across each note. This makes for an effortless and comfortable playing experience. All of these features make the FP-50's keyboard one of the best playing experiences in any digital piano at its price point.
Evaluation of the playing experience
The FP-50 has top-notch tech for a realistic playing experience. The PHA-4 Standard keyboard provides progressive hammer action with escapement and ivory feel for the 88 weighted keys, which have a natural graded weighting. This responds to the dynamics of your performance, and the ivory feel makes it easier to play fast passages.
You can adjust the sound with three selectable lid angles and sensitivity and dynamism settings. Two 35 watt amplifiers drive 12 speakers in 3 channels, making delicate nuances audible even from a distance. Plus, built-in high quality effects such as chorus/delay, reverb/ ambient effects and EQ settings take your performance to a new level!
Features
Overview of the FP-50's features
The Roland FP-50 is a digital piano. It combines the sound of an acoustic piano with the ease of use and portability of a digital keyboard. 88 weighted keys with real wooden hammer action, onboard recording capabilities and 300+ sounds are included.
128 polyphony voices, USB audio/MIDI connectivity, multi-track recording and playback, Bluetooth audio streaming, virtual drummer technology, onboard drums, rhythm patterns and effects like chorus and reverb make it great for live performances and home recording.
Its rich sound and versatile features make the Roland FP-50 perfect for any kind of music.
Discussion of the various modes and functions
The Roland FP-50 digital piano is a quality mid-range model. It features an 88-note PHA4 Standard graded hammer action keyboard complete with escapement and ivory feel. It is available in three stylish colours; black, white and light oak.
The Roland FP-50 offers world-class sound quality. It is a very versatile instrument. It has the ability to transpose, fine-tune sounds and select from several effects. Also, you can take advantage of several performance features like split point, layering mode and pedal attenuation.
Plus, it has a generous built-in library of specialized tone data. You can create your own unique sounds and access over 900 professionally created tones. It also has several preset patches for orchestral sounds and 8 rhythms from pop to jazz.
Practice drills include song recording functions, 10 reverb and 10 chorus types. There is a USB port for recording out tracks directly into a sequencer software or USB memory transfer. No extra drivers or software needed on your computer!
Connectivity and Integration
Overview of the FP-50's connectivity options
The Roland FP-50 digital piano has lots of connectivity options for modern musicians:
USB can connect to PC and Mac.
MIDI input and output for connecting other instruments.
Bluetooth for wireless connection to computers, phones and tablets.
Jacks for headphones or external amplifiers and speakers.
With these versatile options, this digital piano can collaborate with many musical tools.
Examination of the compatibility with external devices
Roland's FP-50 is an 88-note digital piano, perfect for musicians at all levels. It connects with external devices, giving pianists the opportunity to boost their abilities and make the most of their instrument.
The FP-50 links to computers and smartphones over USB. It gives access to apps and software to enhance learning and playing. It also links to MIDI devices so users can record performances and hook up with synthesizers.
Plus, this model supports iOS connection. This lets players take advantage of sheet music apps or backing tracks on audio streaming software, through AirPlay streaming connection.
This way, pianists can customize their experience – from complete newbies to experienced experts, looking to refine their skills or make their performance more detailed.
Pros and Cons
Summary of the FP-50's strengths and weaknesses
Strengths:
Sound quality: The Roland FP-50 boasts Roland's renowned SuperNATURAL piano sound engine, delivering rich and authentic piano tones.
Keyboard action: The Ivory Feel-G keyboard provides a realistic and responsive touch, which closely mimics the feel of an acoustic piano.
Portability: With a lightweight design and compact size, the FP-50 is easy to transport and set up, making it ideal for gigging musicians or those with limited space.
Versatility: The FP-50 offers a wide variety of sounds, including pianos, electric pianos, organs, strings, and more, catering to various musical styles and needs.
Connectivity: The instrument features USB and MIDI ports, allowing for easy connection to computers, tablets, or other devices for recording, editing, or live performance control.
Built-in features: The Roland FP-50 includes a metronome, transpose function, and built-in speakers, adding convenience for practice and performance.
Weaknesses:
Limited key range: The FP-50 has 88 keys, which may be limiting for some advanced players who require a more extensive key range.
No Bluetooth connectivity: The lack of Bluetooth connectivity makes wireless integration with devices and apps more challenging.
Pedal quality: The included pedal may not be of the highest quality, and some users may prefer to purchase a separate, more robust pedal for better sustain and control.
Limited polyphony: The FP-50 offers 128-voice polyphony, which may be insufficient for advanced players or complex musical passages.
User interface: Some users may find the user interface less intuitive, with limited controls and display information, making navigation and sound selection more difficult.
Price: The Roland FP-50 may be considered expensive for some, especially when compared to similar digital pianos on the market.
Recommendation for who this digital piano is best suited for
The Roland FP-50 digital piano is best suited for:
Intermediate to advanced players: With its realistic sound, responsive keyboard action, and variety of tones, the FP-50 caters well to musicians who have developed their skills and seek a high-quality instrument for further growth.
Gigging musicians: The lightweight and compact design of the FP-50 makes it an excellent choice for musicians who perform regularly and need a portable instrument for easy transportation and setup.
Home or studio use: The FP-50 is suitable for individuals who have limited space but still want a quality digital piano for practicing or recording in a home or studio environment.
Music producers or composers: The wide range of sounds and connectivity options make the FP-50 a versatile tool for music producers and composers looking to integrate a digital piano into their setup for recording and editing purposes.
Music educators: The FP-50's built-in features such as a metronome and transpose function, combined with its quality sound and keyboard action, make it a valuable instrument for music teachers to use during lessons or as a practice instrument for students.
While the Roland FP-50 may not be ideal for absolute beginners or those on a tight budget, it is an excellent choice for musicians who require a high-quality, portable, and versatile digital piano for various musical endeavors.
Final thoughts
As a digital pianist, I've had the opportunity to play on many different instruments, and the Roland FP-50 is one that stands out for its quality and versatility. The SuperNATURAL Piano sound engine provides an authentic and expressive piano sound that rivals that of acoustic pianos, while the Ivory Feel-G keyboard offers a realistic touch that feels great to play.
One of the things I love about the Roland FP-50 is its portability. It's lightweight and easy to transport, which makes it ideal for gigging musicians or anyone who wants to practice or perform in different locations. And with its wide range of sounds and features, including built-in rhythms and effects, it's a great all-in-one instrument for musicians who want to explore different genres and styles.
Overall, I highly recommend the Roland FP-50 to anyone looking for a high-quality digital piano that offers an exceptional playing experience. Whether you're a beginner or an advanced pianist, this instrument has something to offer, and it's sure to inspire you to reach new musical heights.
Comparing the Roland FP-50 with Other Models
The Roland FP-30X is a more affordable option compared to the FP-50. While it also boasts the SuperNATURAL Piano Sound Engine, it has a slightly lower polyphony count and fewer onboard sounds. However, the FP-30X does have Bluetooth connectivity for wireless audio streaming and MIDI control, a feature not present in the FP-50.
The Roland Go Keys is an entry-level keyboard designed for beginners and casual players. It has a more compact design and fewer keys compared to the FP-50, making it more portable. The Go Keys also includes Bluetooth connectivity and an innovative Loop Mix function for creating and recording music. However, its sound quality and key action are not as advanced as the FP-50's.
The Roland FP-10 is another budget-friendly option that offers a quality playing experience. Like the FP-50, it features the SuperNATURAL Piano Sound Engine and Ivory Feel-G Keyboard. However, it lacks the onboard rhythm accompaniment and Intelligent Rhythm features found in the FP-50. The FP-10 does include Bluetooth connectivity for added versatility.
The Roland RP-102 is a digital piano designed for home use, with a traditional cabinet-style design. It shares many features with the FP-50, such as the SuperNATURAL Piano Sound Engine and Ivory Feel-G Keyboard. However, the RP-102 offers a more limited range of onboard sounds and does not include the rhythm accompaniment and Intelligent Rhythm features.
The Roland FP-60X is an upgraded version of the FP-50, offering more advanced features and improved sound quality. In addition to the SuperNATURAL Piano Sound Engine, the FP-60X features Roland's PureAcoustic Piano Modeling technology for an even more authentic playing experience. It also includes Bluetooth connectivity, a higher polyphony count, and more onboard sounds than the FP-50.
Frequently Asked Questions
[toggle title="
Q: What are the main features of the Roland FP-50?
" state="close"]
A: The Roland FP-50 comes with a superNATURAL piano sound engine, ivory feel G keyboard, built-in speaker system, and a wide range of instrumental sounds and effects.[/toggle] [toggle title="Q: Is the Roland FP-50 portable?" state="close"]
A: Yes, the Roland FP-50 is designed to be portable and lightweight, with the option to add a stand and pedals if desired.[/toggle] [toggle title="Q: Can the Roland FP-50 connect to other devices?" state="close"]
A: Yes, the Roland FP-50 has several connectivity options including USB audio recording and playback, MIDI, Bluetooth wireless technology, and audio input for connecting to an external audio source.[/toggle] [toggle title="Q: How many voices does the Roland FP-50 have?" state="close"]
A: The Roland FP-50 has an extensive library of sounds with over 350 voices, including piano, electric piano, organ, strings, and more.[/toggle] [toggle title="Q: What is the quality of the piano sound on the Roland FP-50?" state="close"]
A: The superNATURAL piano sound engine on the Roland FP-50 provides a rich, detailed and realistic piano sound with a wide range of expression and dynamics.[/toggle] [toggle title="Q: Is the Roland FP-50 a good choice for beginners?" state="close"]
A: The Roland FP-50 is an excellent choice for beginners thanks to its user-friendly interface, instructional features, and a wide range of instrumental sounds to explore.[/toggle]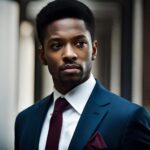 Hi, my name is Pallav, and I've been playing the piano for over 20 years. I'm also the proud owner of Digital Keyboard Piano, an online platform where I share detailed reviews of the latest MIDI controllers, digital pianos, and related equipment.