Are you a beginner or intermediate pianist looking for an affordable and portable digital piano that delivers realistic piano sound and feel? Look no further than the Casio PX-S1100. As a piano teacher and performing musician, I've had the chance to extensively test this portable 88-key digital piano and wanted to share my thorough review.
In this article, I'll provide a comprehensive breakdown of the Casio PX-S1100, evaluating its design, keyboard action, piano sound quality, additional sounds and rhythms, key features for practice and learning, and more. I'll also compare it to other comparable models and discuss its benefits and drawbacks.
By the end of this article, you'll have a clear understanding of whether the Casio PX-S1100 is the right fit for your needs as a beginner or intermediate pianist. So, let's get started!
Overview of the Casio PX-S1100
The Casio PX-S1100 is an entry-level digital piano launched in 2021. It's priced under $700, making it quite affordable compared to other comparable models.
Some key features of the PX-S1100 include:
Casio PX-S1100 Specs
Compact and portable design
18 authentic piano tones
192-note polyphony
Bluetooth audio playback
Smart Scaled Hammer Action Keyboard
Chordana Play for Piano app compatibility
Audio recording and playback capabilities
Built-in speakers and headphone jack
USB connectivity for MIDI and audio
Optional stand and 3-pedal unit available.
This Casio digital piano is ideal for beginners and intermediate players looking for realistic piano sound and feel on a budget. While it lacks more advanced features required by experienced pianists, it packs impressive specifications for the price.
In this detailed review, I'll evaluate how the PX-S1100 performs across various categories and help you determine if it's the right fit for your needs as a beginner pianist.
Design and Build
Right out of the box, the PX-S1100 looks elegant finished in black and gray colours. It has a sleek, contemporary design that will fit into any home or apartment.
The control buttons are conveniently located on the left side panel. They are easy to reach while playing and provide quick access to sounds, rhythms, and other functions.
Weighing just 25.5 lbs, this is certainly one of the most portable digital pianos out there. The lightweight design combined with the included stand makes the PX-S1100 very easy to transport and set up anywhere.
At 52" wide, the keyboard feels spacious and roomy. The stand provides a solid and stable base while playing.
For a digital piano under $700, the PX-S1100 looks far more premium and stylish than expected at this price point. The compact form factor and portability are ideal for small spaces and frequent travellers.
Keyboard Action
I always pay close attention to the keyboard action when testing digital pianos. The keys need to mimic the touch and feel of an acoustic piano to provide a realistic playing experience.
The PX-S1100 features 88 fully-weighted, touch-sensitive keys. The graded hammer action is heavier in the low end and lighter in the high end, just like an acoustic piano. The keys are designed to recreate the feel of ebony and ivory keytops, providing a texture that absorbs moisture and prevents slipping.
The keyboard uses Casio's Tri-Sensor Scaled Hammer Action II. Each key has 3 sensors to detect the dynamics of your playing based on the speed at which you strike the keys. This allows you to easily produce soft, medium or loud tones based on your touch.
Overall, I found the keyboard action very impressive for the price. The weighted keys have a pleasing amount of resistance and bounce back. The textured feel of the simulated ebony and ivory keytops enhances the realism.
While the action may not satisfy very advanced players, it provides a great playing experience for beginners through intermediate level. The dynamic touch response allows you to practice proper piano technique and control.
Sound Quality
In terms of piano sound quality, the PX-S1100 delivers warm, rich piano tones that sound delightfully realistic through its speaker system. There are 19 built-in tones, including 5 grand pianos, 4 electric pianos, 4 pipe organs, 2 strings, harpsichord, vibraphone, and bass.
The proprietary AiR (Acoustic and Intelligent Resonator) sound source recreates the sound resonance of a 9 foot concert grand piano. The speaker system uses 2 oval 8W speakers to produce impressive volume with clear sound.
Casio has really stepped up the piano sound quality in this price range. The tones have great warmth, character and nuance. Subtle details like the resonance from the damper and string vibrations further enhance realism.
There are volume controls to adjust the levels of the piano versus accompaniment rhythms. This allowed me to easily find the right balance.
The PX-S1100 provides everything a beginner needs to enjoy playing gorgeous piano sounds and practice effectively. The grand piano tones are rich and responsive to touch. More advanced pianists may desire additional sound layering options, but the basics are covered very well.
Additional Sounds and Rhythms
Aside from the realistic grand piano tones, the PX-S1100 provides 700 built-in tones and 200 rhythms spanning various instruments and musical genres.
The selection includes electric pianos, strings, organs, guitars, basses, brass, woodwinds, synths and more. There are 10 tones that can be easily accessed using the function buttons.
You can layer two tones, such as piano and strings, for more complex sounds. The split mode allows you to play different tones in the left and right-hand areas of the keyboard.
The 200 built-in rhythms provide auto-accompaniment in a wide variety of music styles, from pop and rock to jazz and Latin. This allows you to play along with a full backing band.
The rhythms help expand the musical versatility of the PX-S1100. Beginners can explore playing in different genres beyond just classical piano. The ability to layer tones and split the keyboard further enhances the sound options.
While the tones and rhythms are not as extensive as higher-priced digital pianos, there is enough variety for beginner to intermediate practice and experimentation.
Key Features for Practice and Learning
The Casio PX-S1100 packs some very useful features for beginner players to improve their piano skills.
The 60 built-in songs provide a nice selection of etudes and classics to play along with. The music scores are displayed on the LCD screen, allowing you to read the notes as the song plays.
A key feature is the Step-Up Lesson system, which isolates the left and right-hand parts of a song. You can slow down the tempo and practice each hand individually before skillfully combining them.
The Dance Music Mode is quite motivating for beginners. It lets you play along with the rhythm accompaniments using the flashiest sound effects. This feature makes practice more fun and engaging.
To develop finger dexterity, you can turn on the Scale Function and play scales in various keys and modes. Using the Metronome function allows you to steadily build up your speed, rhythm and timing.
The recording function lets you capture your playing to critically review your progress. You can record two tracks to capture both left and right-hand parts.
Overall, the learning features provide a solid foundation for beginner development. The ability to slow down, isolate parts and record yourself makes the PX-S1100 a great choice as a student piano.
Connectivity for Devices and Audio
In terms of connectivity, the PX-S1100 provides both traditional MIDI ports and modern USB ports.
The two 1/4" MIDI ports allow you to connect to computers, audio interfaces, or other MIDI devices for more advanced use. However, most beginners will probably not use the MIDI capability.
More useful is the USB port which allows you to connect directly to a computer. You can download songs from the internet and play them through the PX-S1100 speakers by connecting your computer to the USB port.
The USB port also allows you to plug in a flash drive. You can save recordings or download songs to a USB drive and play them on the piano.
However, one downside is the lack of Bluetooth connectivity. Many competitors in this price range offer Bluetooth MIDI and audio capabilities. Bluetooth would allow wireless connection to smart devices, speakers, headphones, and more. This is a feature I hope Casio adds in future models.
There is a 1/4" sustain pedal input to connect a pedal unit, which is essential for realistic piano playing. Casio includes a basic sustain pedal in the box, but you may want to upgrade to a higher-quality pedal unit.
Overall, the ports provide the essentials for a beginner digital piano, with the exception of Bluetooth. The USB connectivity adds convenience for accessing music from computers and flash drives.
Speaker Sound System
The PX-S1100 houses a 2 x 8W speaker system powered by an 18W amplifier. The two oval speakers are positioned underneath the keyboard facing towards the player.

In my experience, the speakers provide impressive volume and clarity. The sound projects clearly even at higher volumes with minimal distortion.
Considering its portable form factor, the PX-S1100 delivers a louder, fuller sound than expected. The speaker positioning also helps amplify the sound towards the player.
The one downside is the lack of onboard audio effects. Many competing models offer reverb, chorus, and other effects to enhance the piano sound. However, the raw piano tones already sound great, so effects are not as crucial at this price.
Overall, the speaker system is perfectly capable for beginners practicing at home or taking the piano to small venues. More advanced players may desire larger speakers or the option to connect external amplification. But in this price class, the sound system is very capable.
Pros and Cons
Pros
The key action is realistic. It gives an authentic feel.
The sound is good for its price range. There are over 700 voices to choose from.
The speakers give clear sound in large rooms.
It has USB Type B and Bluetooth for connecting to tablets and phones.
It's lightweight and compact.
Cons
No real pedal system.
Features are basic. It can't record music playback.
Who is the Casio PX-S1100 ideal for?
The PX-S1100 is an excellent digital piano for the following beginner profiles:
Complete beginners starting from zero experience
Children and teens learning piano
Adult beginners on a budget
Portable use for gigging musicians or piano students
Secondary piano for travel or practice away from home
The realistic weighted keyboard action and impressive piano sound provide the right foundation. The portable design also makes it great for taking to lessons or performances.
While more advanced pianists would want additional sounds and features, the PX-S1100 has everything a beginner needs. The price point under $700 is very appealing for students on a budget.
How does the Casio PX-S1100 compare to other beginner digital pianos?
The PX-S1100 compares well against competitors like the Yamaha P45, Roland FP-10, and Korg B2. Here is a brief comparison:
Yamaha P45 – Very similar features and quality. The Yamaha may have slightly better key action but fewer sounds. Almost identical prices.
Roland FP-10 – Slightly more expensive but with Bluetooth connectivity and better action. Roland has the edge on sound quality.
Korg B2 – Higher priced with more sounds and effects. But the Casio provides better action and speaker system.
Overall, the Casio PX-S1100 holds up very well against the competition under $500. It hits a sweet spot of price, portability and features for most beginners.
Verdict: An excellent value digital piano for beginners
In conclusion, the Casio PX-S1100 delivers tremendous value as an entry-level digital piano. The weighted 88-key keyboard provides a great playing experience that will help beginners develop proper technique.
The piano sounds are warm, rich and realistic through the capable speaker system. The 700 built-in tones, rhythms and songs provide diverse options for practice and learning.
Useful features like the Step-Up Lesson system, Dance Music Mode, recording function and USB connectivity make this a great piano for practice and skill development.
Portability is also a major plus. The PX-S1100 is extremely lightweight at just 25.5 lbs. Students can easily transport it to lessons or gigs.
Considering the affordable price tag under $700, the Casio PX-S1100 is truly an outstanding option for any beginner. While more advanced players will desire higher-end models, this keyboard has everything needed to start playing piano and progressing quickly.
I highly recommend the Casio PX-S1100 as a top choice for beginners and intermediate seeking an affordable, portable and great-sounding digital piano. It provides solid quality and features that belie its very reasonable price. If you're searching for your first piano, put the PX-S1100 at the top of your list.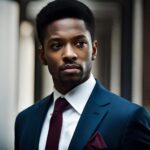 Hi, my name is Pallav, and I've been playing the piano for over 20 years. I'm also the proud owner of Digital Keyboard Piano, an online platform where I share detailed reviews of the latest MIDI controllers, digital pianos, and related equipment.