Do you wanna rock the keyboard but feel daunted by traditional instruments? The Roland GO: KEYS is about to make a splash! It's a game-changer that lets you make music and have fun, no matter your experience. Get ready for the ultimate beginner-friendly keyboard with our review! Now that's something to get excited about!
Recently, we have been exploring some of our favourite cost-effective keyboards. It may have come to your attention that many beginner-friendly options come in the form of arranger keyboards, like the Yamaha PSR-E373, which we recently reviewed.
Arranger features can be quite challenging to assess for beginner keyboards. On the one hand, those looking to advance in the field of keyboard performance would appreciate them. Some even take courses to get certified. On the other hand, it can distract beginners who aim to become pianists, as the best learning experience happens with minimal distractions.
We are highlighting this distinction because the Roland GO: KEYS, the focus of our review today, is a unique keyboard. Although it's reasonably priced, I wouldn't recommend it to all beginners, despite being a fan, due to its exceptional feature set. It's challenging to summarize my thoughts about GO: KEYS in just a few sentences, so let's dive into the review.
It's worth noting that Roland has also introduced the Roland GO: PIANO, but it's entirely different from the GO: KEYS. We will be reviewing the GO: PIANO in the future.
Roland GO:KEYS Specs
61 Ivory feel and box-shape unweighted keys
Touch Sensitivity (3 types, fixed touch)
128-note polyphony
554 Preset Tones
Effects: Reverb, Pitch Bend / Modulation, Roll / Filter
Speakers: Dual 2.5W Speakers
Modes: Loop Mix
Octave Shift, Transpose, Master Tuning
Connections: PHONES/OUTPUT jack (1/8″), AUX IN jack (stereo miniature phone type), PEDAL jack (1/4″ phone type), USB to Host port: USB Micro-B type (MIDI)
Bluetooth Support: Audio and MIDI
Battery Life: 4-6 hrs. on Alkaline Batteries W x D x H: 34.5" x 10.7" x 3.2" (87.6 x 27.2 x 8.1 cm) 8.6 lbs (3.9 kg)
Release Date: June 2017
Full specs can be found on Roland's official site here
Design
Roland's GO: KEYS Keyboard is designed with beginners in mind. Its small size and light weight make it perfect for those wanting to try digital music without investing in a larger model. It even comes with its own carrying case and stands!
The GO: KEYS has a 2.5-watt dual speaker system, allowing users to hear high-quality music. It's great for home practice or small performances. The 61 mini keys provide comfort when playing chords. They also enable younger players to grow alongside the instrument.
The GO: KEYS has 25 sounds, such as grand piano and organ. There are also 50 built-in loops to mix and create new music. The SMART 2-layer feature allows for two separate sounds at once. Knobs and buttons control volume, tempo, sound selection, and looping.
The keyboard's design features a dull red color that appears to be cheap. While the plastics are similar in quality to Yamaha's PSR-line, the glossy sheen makes it seem flimsy.
Despite the unimpressive appearance, the keyboard's construction is robust enough to withstand accidental bumps and falls. However, avoiding any damage is advisable as it will be easily visible on the surface.
The LCD screen is well-lit with a red backlight, but the rest of the front panel is lackluster. The buttons and pads are membrane-style protrusions, similar to those found on treadmills and 90s-era PDAs. Despite growing up in that era, I don't have nostalgic feelings towards these buttons.
The problem with these buttons is the lack of tactile feedback. The inaudible clicks are barely noticeable, and if you're performing in low-light conditions, it might be challenging to locate the buttons due to their hidden nature.
Another point worth mentioning is the lack of a dedicated volume knob. As a performer, making quick volume adjustments during a song is crucial. Pressing up and down buttons can feel slow in comparison, so I would have preferred if Roland included a mechanical knob.
It may seem strange that the keyboard doesn't have a pitch and mod-wheel, given its focus on synthesizer sounds, but these features exist as a 2×5 'pad' matrix to the left of the LCD screen. While Roland refers to them as pads, I would describe them as touch strips, as they continuously track finger movements (albeit at only 5 different points).
Apart from that, the keyboard's layout is surprisingly easy to understand. While I had some reservations at first glance, everything makes sense once you start playing. For example, the pitch and mod wheels are easily accessible with your left hand, as are the playback controls.
Despite my earlier criticism of the GO: KEYS' appearance and feel, I must admit that its design is well-considered and easy to understand.
Roland has a record of producing highly playable instruments, and GO: KEYS is no exception. The company has continued to build on the design principles that made its JD-Xi synthesizer successful.
Roland even attempted a bit of marketing gimmickry by leaving the GO: KEYS in the middle of a street before its release, and passersby, including non-musicians, were filmed jamming out on the instrument.
Keyboard
The Roland GO: KEYS keyboard is a revolutionary tool for beginners. It assists budding musicians of all ages in making music simply and entertainingly, with 205 musical instruments and styles at their disposal. The 61 mini-size touch keys boast a cleaner layout and responsive feel, meaning more accurate playing than conventional partial keyboards, making learning more pleasurable. Plus, it's portable enough for practice or live performance.
The GO: KEYS also features apps such as lesson functions, Rhythm Patterns, and chord progressions to aid in learning new music instantly – no need to buy extra lessons or software, which can be costly. Connecting it to your device via USB cord or Bluetooth grants access to over 400 onboard sounds from basses and synth leads to drums and strings, as well as many presets like 16 styles of EDM, Hip Hop, Techno Pop, etc., for instant creative possibilities on any device! There are even sound effects presented by hitmaker Zedd!
For songwriters, the GO: KEYS offers a helpful Scale Guide Mode feature; this mode shows which notes will suit the key you're playing without needing to memorize complex keys or scales. Being the first keyboard of its kind, the Roland GO: KEYS is certainly an essential starter tool for remarkable musicians of all types!
The GO:KEYS offers three levels of velocity sensitivity and a fixed option. I found the default sensitivity to be sufficiently responsive, so I didn't need to make any changes.
One noteworthy aspect of the GO:KEYS is its key shape. As I mentioned in our review of the Yamaha NP-32, I'm not a fan of the added bulk to the keys due to the added plastic. While this is a minor complaint, as someone accustomed to both synth-action keys and the weighted keys of digital pianos, it takes some time to adjust to this shape.
However, I prefer the GO: KEYS to the NP-32 (although a more appropriate comparison would be the NP-12 with the same number of keys). While the keys are similar in shape, the GO: KEYS feels more responsive during play, which sets it apart from its competition.
The Roland GO: KEYS is a suitable practice keyboard for all skill levels, providing accurate key sizes and dynamic controls. Although the keyboard is not primarily designed for practice, it fulfills the basic requirements of a good practice medium.
Sound
The Roland GO: KEYS has 305 sounds! Piano, harpsichord, strings, guitar, and bass, are some of them. Also, you can pick from 60 preset rhythms. With the GO: PIANO app, you get over 500 instrument sounds.
Auto-Accompaniment is great for beginners. It'll help you with rhythms on both left and right hands. Use the app's instrument lessons to become an expert at playing melodies and rhythms.
The Roland GO: KEYS strongly focuses on synthesizer sounds in its sound library, which is a positive aspect. Roland has a long history of success in the music industry, particularly with their early work on synthesizers. Their classic synthesizers, including the Jupiter 8, also included in the GO: KEYS' pre-sets, were used by influential producers like Quincy Jones to create iconic albums such as Michael Jackson's Thriller.
The GO: KEYS offers an impressive synthesizer sound library for its price, and the piano sound quality is unexpectedly good. While it may not provide the same flexibility and warmth as higher-end models, the 554 voices available on this keyboard are impressive for their price range. This is one of the reasons why we included GO: KEYS in our list of top-budget beginner keyboards that cost less than $300.
The GO: KEYS piano sound is impressively dynamic, responding to changes in velocity by smoothly switching samples and adjusting volumes accordingly. It may even be more detailed than the Yamaha PSR-E373's sound engine. While the GO: KEYS doesn't feature Roland's SuperNATURAL sound engine, the sound quality is still excellent, thanks to its simple PCM sampling. As long as an instrument sounds good, the complexity of its sound engine isn't necessarily a concern. A good example is the Korg B2, which utilizes an older sound engine but still produces great sound.
The GO: KEYS' sound library offers a range of sounds, including organs, strings, brass, and basses, to complement the synthesizers. The quality of these sounds varies, but they are generally good and enjoyable to play with. As the GO: KEYS is designed for performances and looping, it also includes a variety of percussion and drum samples that can be accessed through the Loop Mix feature, among other performance-focused options we'll cover in the Features section.
The electronic and synthesized drum loops are also good, and there's a mix to ensure that none of the loops sound overbearing. Even fast styles like Drum 'n' Bass are included.
The acoustic styles are also impressive, and many variations (11) and fills (5) per loop are something even premium high-end arranger keyboards lack.
While there are only 22 styles to choose from, there aren't any bad ones. However, if I had to nitpick, I'd say that some sounds, except piano sounds, don't change samples at different velocity points. Additionally, while the drum loops are authentic in terms of their patterns, they don't sound "radio-ready."
Effects
The Roland GO: KEYS comes with a range of Effects and DSP functions. These let you tailor your sound. You can access and adjust them using the keyboard controls.
Reverb can give your sound a natural reverberation and make it more spacious.
Equalizers let you control the volume levels.
Dynamic processing lets you control brightness and warmth.
Chorus, Flanger, and Delay are other effects you can use alone or together.
With these tools, your creativity has no limits!
The lack of effects on the GO: KEYS is a downside, as it means you won't have much flexibility to shape the sounds beyond the basic reverb and filter. However, the default hall reverb is decent and can add natural-sounding space to your playing. It's important not to overdo it, as too much reverb can muddy the sound. While having more effects options would have been nice, the GO: KEYS still delivers on the basics.
The available filter on this device is rather rudimentary, for my preference. It comprises of a single low-pass filter on the first pad, which diminishes the higher-frequency sounds. The subsequent four pads function as high-pass filters, eliminating the lower-frequency sounds and increasing the cut-off point for each sequential pad.
Though it may seem elementary, the filter works adequately to build up electronic music sections. I must admit, while testing it, a smile crept onto my face due to its effectiveness.
Indeed, most of us seldom utilize the effects on arranger keyboards. Therefore, while the filter's simplicity may not be ideal, it does not significantly impact its practicality.
Polyphony
Polyphony is a musical term for the number of notes a keyboard can play simultaneously. The Roland GO: Keys has a maximum of 128 note. This allows it to play multiple octaves, voices, and hands simultaneously. It suits a variety of genres, from classic and modern piano to synths and subtle layering sounds.
You can easily set up multiple patches with various instruments. You can also adjust the octave range, or even split the keys so each hand has its sound:
Adjust the octave range
Split the keys, so each hand has its sound
Speakers
The Roland GO: KEYS boasts stereo 2.5-watt speakers on either side of the keyboard. These speakers provide powerful stereo sound that can fill a room. The intuitive controls make it easy to use, with no need for a GUI.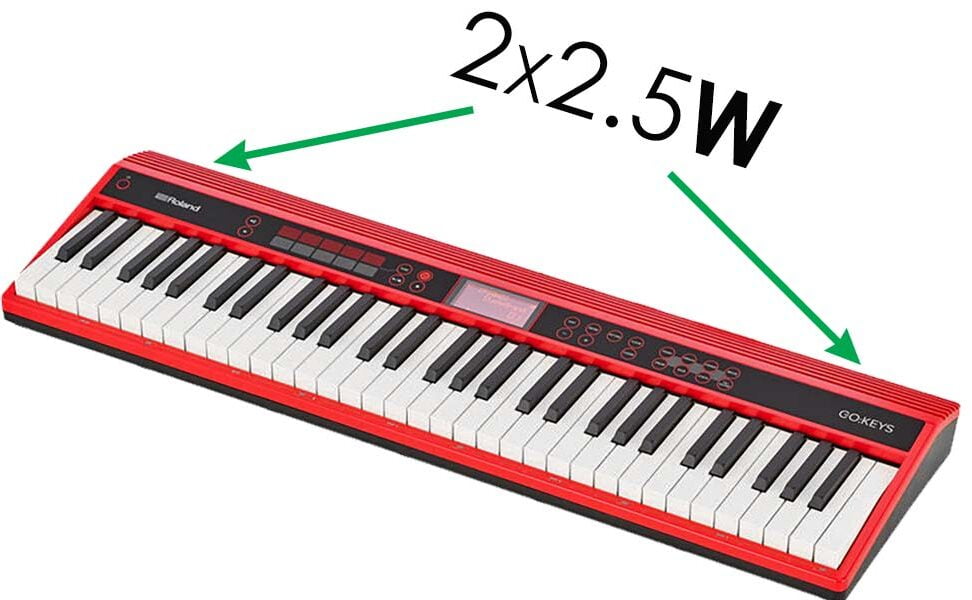 Regrettably, the speakers on the keyboard do not meet my expectations in terms of sound quality. The bass response is slightly weaker, which may compel one to increase the volume. However, doing so reveals some harsher high frequencies on certain synth lead presets.
Nonetheless, I do not believe this is a major issue. When playing at reasonable volumes, the sonic picture is still fairly clear, which is likely the most important aspect when practicing or recording ideas.
If you require a clean output signal, listening through headphones or dedicated amplifiers is best. This is true for most keyboards without sophisticated speaker systems, but it is more noticeable here due to the busy Loop Mix mode.
If you are only practicing piano parts, the speakers should suffice if you keep your volume at reasonable levels.
Six LED buttons and one rotary knob are located next to the speakers. You can adjust the volume or access other settings without hassle.
Features
The Roland GO: KEYS is a 61-key music keyboard specially designed for beginners. It has many amazing features that can help you take your musical journey to the next level.
You can customize it with voices, rhythms, and effects to create your unique sound. For example, you can load audio files via USB or Bluetooth and play them using the keyboard keys. You can also record your playing into loop tracks to make a rich loop.
The Bass Parts function allows you to layer parts from different musical instruments. Tone Partner mode unlocks over 500 sounds from Roland Cloud's library when connected to Wi-Fi or a USB cable.
The knobs help you control audio effects such as reverb, EQ, and chorus. Track muting lets you create mixes with multiple texture levels. The Auto Accompaniment Mode helps you generate full backing tracks while you play – adding professional-sounding arrangements!
Modes
The Roland GO: KEYS 61-key keyboard offers modes to better user experience and ease of use for beginners:
Song Mode: Play with the built-in rhythm tracks and a song recorder. Easily play music and compose your melodies.
Loop Mix Mode: Mix different musical loops to create unique compositions. It also includes an arpeggiator to turn chords into rhythms.
Performance Mode: Record your performance and share it with friendly apps on your smartphone or tablet. Note repeat function helps record complex rhythms perfectly.
Plug in speakers for better sound. Performances can be channeled directly for listeners to enjoy as if at a live show.
Loop Mix Mode
The Roland GO: KEYS keyboard features an exciting new Loop Mix Mode. This mode allows users to mix and sequence their music on the go. With pre-recorded loops, users can record and layer sounds. There is an infinite combination of sounds, from deep bass tones to high-pitched keys.
The interactive visual display provides tips and hints to guide musicians. Additionally, users can customize their sound with rhythm and arpeggio patterns. The Loop Mix Mode makes the Roland GO: KEYS ideal for beginners who want an intuitive way to produce music.
Once the Loop Mix mode is activated using the button on the right-hand side of the screen, you can choose a 'Loop Mix Set,' which combines a style and an instrument.
The keyboard is then split into a 5-octave range, with each range responsible for playing a specific part. To play a part, you only need to press a key within the octave range, and to stop the playback of the sounds, you press the last key of the section.
This seemingly simple way of playing is quite enjoyable and easy to grasp, and despite the limited number of styles available, the possibilities are endless.
Initially, you may find it restrictive as all the chords have the same shape, regardless of which key you press. For instance, all keys are linked to the minor chord when playing the Trance set.
However, you can specify which chords to play by using the 'Chord' button on the left-hand side of the split. This transforms the first two octaves into your playground, allowing you to play three-key combinations to specify which chords to play.
With the help of the 'Record' button, you can create and save various accompaniments using the Loop Mix mode on your device. Once you have recorded your accompaniments, the Loop Mix mode's playback continues even after switching back to the normal single-voice mode. You can easily control the playback using the play and stop button. This feature allows you to improvise fills and even practice your accompaniment styles.
Although the process may appear complex initially, everything is remarkably user-friendly. I could understand and utilize all the functions without referring to the manual.
I explored the menu options thoroughly and can confirm that there are no concealed features or settings.
Song Recording
Recording and sequencing on the GO: KEYS is easy! It's done with professionally-designed sounds and auto-accompaniment styles. You can record up to eight tracks, with up to 600 measures of data in one song. The Layer button and 16 assignable pads make it easy to add accompaniments. Plus, the Chord Diagnostics feature helps you learn chords and sharpen your improvisation.
When you're done, use the MIDI recording capabilities to export your sequence to a DAW or music production software. Instantly playback backing tracks with the GO:KEYS. Plus, access exclusive downloads from Roland Cloud and audio files like WAVs and MP3s via USB thumb drive or stream services via Bluetooth® wireless technology.
Bluetooth
The Roland GO: KEYS makes learning to play a breeze! It has advanced Bluetooth capabilities, letting users link to their laptop or mobile device. Music educators and students can share and access lesson materials, analyze music, and more. Plus, its wireless streaming of audio music content lets players customize their practice and performance with their music library or different online sources.
With the GO: KEYS, users can count on Bluetooth connectivity for a fast and effortless experience, no matter where they are.
Functions
Roland GO: KEYS offers a bundle of features for music-making newcomers. It has 500+ sounds and auto-accompaniment. Voice Pad Mode with phrase recording and quick record/play make audio loops.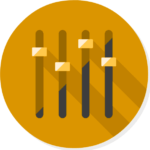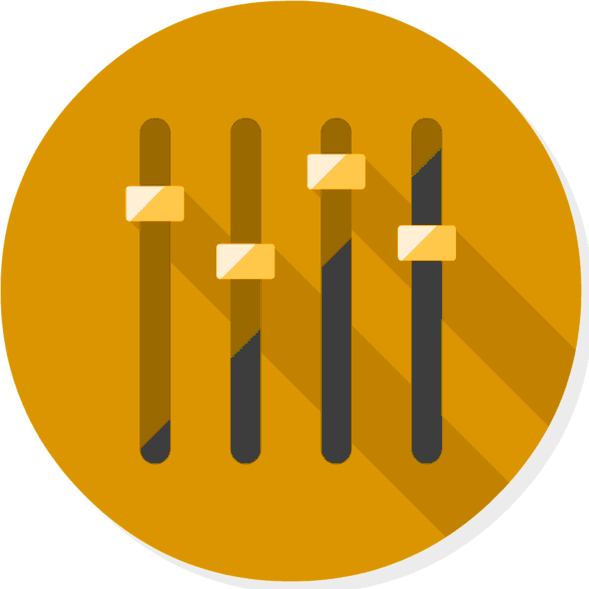 You can also play multiple instruments. Knobs and buttons let you adjust the reverb, switch up the tempo, and more. The speakers and mic let you practice without an amp. Plus, the app gives access to lessons, custom tones, and tutorials. All to help you develop your music-making skills.
Connectivity
The Roland GO: KEYS digital keyboard is not your average keyboard. It has many features to make learning and playing music easier than ever. Its LCD screen is easy-to-follow, plus it has convenient connectivity options.
Connect the GO: KEYS to your computer with the USB cable and enjoy an unlimited sound library.
Plug any device into the GO: KEYS, from CD/MP3 players to synths or drum machines. Jam and hundreds of preloaded accompaniments for each genre with Bluetooth technology.
Stream audio directly from your smartphone or tablet.
Connect the GO: KEYS with its integrated audio port. This allows users to hook up traditional instruments like guitars and microphones.
Play along with your favorite songs in seconds. Different kinds of connectivity offer users flexibility in developing their musical skills.
Regrettably, the GO:KEYS keyboard does not include a damper pedal in the package, so you will have to purchase it separately.
Moreover, the keyboard features an AUX IN stereo mini-jack that enables you to connect your music player or smartphone to practice alongside your favorite tracks. You can also take advantage of the Bluetooth connectivity option, eliminating the need for cables and wires.
Furthermore, the keyboard has a USB to Host port that utilizes USB Micro-B to connect the GO:KEYS to computers and other compatible devices. If you plan on using a Digital Audio Workstation (DAW), this feature will be essential to note.
Accessories
The Roland GO: KEYS synthesizer is ideal for beginners. It has a 61-key full-sized keyboard. You also get an electric piano stand, tabletop stand, AC adapter, and headphones. You can practice with the headphone output.
Expansion packs are available. The Music Creation one has harpsichord, accordion, church organ, and female vocals sounds. There is also the Mobile Music Production App Expansion Pack. You don't need space on your device! Finally, there's the Go Plus Super Starter Kit. It includes the accessories plus pads, switches, and cables.
Summary
My Score: 78/100
The Roland GO: KEYS is an innovative keyboard for novices. It's a new way to let inexperienced players explore their musical creativity easily. It's made for aspiring songwriters, with many features to make songs immediately.
There are loads of sounds, rhythms, effects, sequencing and loop recording! The keys feel great, and the software is easy to use. No need to worry – this beginner device doesn't lack in convenience or quality. It's portable and affordable, with plenty of sound options – from vintage synths to drum grooves. The GO: KEYS shows learning to play doesn't have to be hard.
When I first encountered the Roland GO: KEYS, I was immediately drawn to its compact and sleek design. It's lightweight and portable, making it perfect for on-the-go musicians or those with limited space. The vibrant color scheme adds a unique touch, setting it apart from other digital pianos on the market.
As I began playing, I was pleasantly surprised by the quality of the keyboard. The 61 touch-sensitive keys provided a responsive and enjoyable playing experience. While it doesn't have the weighted feel of an acoustic piano, it is still quite comfortable to play for extended periods.
One of the most significant aspects of any digital piano is the sound quality. Roland has a reputation for exceptional sound engines, and the GO: KEYS is no exception. The piano sounds were rich and dynamic, and I was impressed by the variety of tones available. The built-in speakers, though small, delivered a clear and powerful output.
When it comes to polyphony, the GO: KEYS offers 128-note polyphony, which is quite impressive for a keyboard in its price range. This allows for smooth and seamless layering of notes, even when playing intricate and complex pieces.
The features packed into the Roland GO: KEYS were genuinely remarkable. The Loop Mix function allowed me to create backing tracks with ease, while the hundreds of built-in sounds and various rhythm patterns inspired creativity. The Bluetooth connectivity was a game-changer for me, as it enabled seamless integration with my smartphone, tablet, or laptop for both audio playback and MIDI control.
In conclusion, the Roland GO: KEYS is a fantastic option for musicians of all levels, offering a great balance of portability, sound quality, and features at an affordable price. While it may not be the perfect fit for advanced pianists seeking a weighted keyboard, it is an excellent choice for those looking for a versatile and inspiring instrument for practice, performance, or music production.
Frequently Asked Questions
Q: What is the Roland GO: KEYS?
A: The Roland GO: KEYS is a game-changing keyboard designed for beginners. It features a user-friendly interface and a wide range of sounds that make it perfect for learning, playing, and creating music.
Q: What features does the Roland GO: KEYS offer?
A: The Roland GO: KEYS offers a wide range of features, including a 61-note keyboard, a built-in loop sequencer, and a variety of sounds and effects. It also features a USB port to connect computers and other devices easily.
Q: Is the Roland GO: KEYS easy to use?
A: Yes, the Roland GO: KEYS is designed to be user-friendly and easy to use. It features a simple interface that lets users start creating music quickly.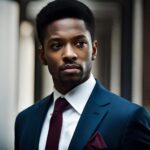 Hi, my name is Pallav, and I've been playing the piano for over 20 years. I'm also the proud owner of Digital Keyboard Piano, an online platform where I share detailed reviews of the latest MIDI controllers, digital pianos, and related equipment.