As a professional keyboardist and pianist, I'm always on the lookout for the next great stage piano. I've played everything from Nord to Roland to Yamaha over the years, but when Korg announced their new Grandstage keyboard, I knew I had to get my hands on one. After extensive testing and gigging with the Grandstage 88 for the past few months, I'm ready to share my in-depth review.
Unboxing and First Impressions
When the Grandstage arrived on my doorstep, I'll admit I didn't have huge expectations. The minimalist design and lack of flashy features made me think this would be a pretty basic keyboard. However, as soon as I opened the box and set it up, the high build quality was apparent. Weighing in at just under 50 pounds, the Grandstage has a sturdy, metal construction that feels like it could withstand years on the road.
The 88-key version I purchased features Korg's RH3 keybed – the same one found in their popular SV-2 stage piano. The weighted hammer action is reminiscent of an acoustic grand, with a bit more resistance in the lower keys and a lighter touch up top. It's not quite as realistic as the Kawai action in the MP11SE or the escapement in Nord Pianos, but overall the Grandstage provides a very playable and dynamic keyboard feel.
Korg Grandstage Specs
Available in two models: 73-key and 88-key versions
Keybed: RH3 (Real Weighted Hammer Action 3) technology for realistic and responsive playing experience
Polyphony: 128 voices
Sound Engine: EDS-X (Enhanced Definition Synthesis-Expanded)
Preset Sounds: 500 voices, including 10 grand pianos, 6 upright pianos, and various electric pianos, organs, strings, brass, and more
Effects: 3-band equalizer, reverb, delay, modulation effects, and dynamics control
Layer/Split Function: Combine or split up to 3 voices simultaneously
Fav Function: Store up to 64 favorite sounds for quick access
Transpose Function: Shift pitch up or down in semitone increments
Metronome: Built-in metronome with adjustable tempo, time signature, and volume
Panel Lock: Lock panel controls to prevent accidental changes during performances
Audio Outputs: Balanced XLR and unbalanced 1/4-inch outputs
Audio Input: 1/8-inch stereo input for external audio sources
MIDI In/Out: Standard MIDI connectivity for integration with other MIDI devices
USB Port: USB Type B port for connection to a computer and DAW integration Pedal
Inputs: Damper pedal input (included) and two assignable pedal inputs for optional expression or switch pedals
Power Consumption: 20 W
Dimensions (W x D x H): 73-key model: 45.67″ x 13.94″ x 5.51″ (1160 x 354 x 140 mm)
88-key model: 51.65″ x 13.94″ x 5.51″ (1311 x 354 x 140 mm)
Weight: 73-key model: 44.75 lbs (20.3 kg)
88-key model: 49.6 lbs (22.5 kg)
Design and Build Quality
The Korg Grandstage sports a sleek, modern design with a minimalist interface. The piano is housed in a robust metal chassis, ensuring durability and reliability. The panel layout is intuitive, with dedicated buttons and knobs for easy access to essential functions. The build quality of the Korg Grandstage is impressive, providing a solid and sturdy foundation for your performances.
Description of the Design
The Korg Grandstage boasts a sleek and modern design, with a clean and minimalistic front panel that prioritizes functionality and ease of use. The panel features a high-visibility OLED display, dedicated buttons, and knobs for accessing essential functions, making it easy to navigate during performances. The Grandstage is available in two versions: a 73-key model and an 88-key model, both featuring a professional-looking black finish. The overall design exudes elegance and sophistication, making it suitable for both home use and stage performances.
Examination of the Build Quality
Korg is known for its high-quality instruments, and the Grandstage is no exception. It is built with premium materials and features a sturdy and durable construction, ensuring long-lasting performance and reliability. The keybed, in particular, utilizes Korg's RH3 technology, which provides a responsive and realistic playing experience. The build quality of the Grandstage is a testament to Korg's commitment to excellence and is on par with other top-tier digital pianos on the market.
Sound Quality
Don't let the simple interface fool you – the Grandstage is packed with features under the hood. Powered by the same EDS sound engine as Korg's flagship Kronos, the Grandstage contains a whopping 500 different sounds ranging from piano and electric piano to strings, organ, synth leads, basses, and more.
The piano sounds are the highlight here, with meticulously sampled German and Japanese concert grand pianos. The attention to detail is incredible, capturing the unique resonance and character of the real instruments. Subtle mechanical noises, pedal noises, and intricate release samples make these some of the most realistic piano sounds I've heard in a stage piano.
Overview of the Korg Grandstage's Sound Technology
The Korg Grandstage features a combination of multiple sound engines to create a rich and authentic audio experience. It utilizes Korg's SGX-2 acoustic piano sound engine, which reproduces the natural resonance and expressive nuances of an acoustic piano. Additionally, the Grandstage incorporates the EP-1 electric piano sound engine and the AL-1 analog modeling engine for an extensive range of classic and modern instrument sounds.
Evaluation of the Sound Quality and Tone
The sound quality of the Korg Grandstage is exceptional, with the multiple sound engines working together to produce a rich and authentic tone. The acoustic piano sounds are detailed and dynamic, capturing the subtle nuances of an acoustic piano. The electric piano and other instrument voices are equally impressive, offering a wide variety of timbres and expression for various musical styles. Overall, the Korg Grandstage's sound quality and tone stand out among its competitors.
Key Action and Playing Experience
The keyboard of the Korg Grandstage features weighted keys that provide a realistic playing experience. The key action is responsive and dynamic, allowing for expressive performances with excellent control over dynamics. Overall, the playing experience on the Grandstage is top-notch, rivaling that of high-end digital pianos like the Yamaha P-125 and the Roland FP-60X.
Gone are the days of plonky, unresponsive keys when you're playing the piano. The Korg Grandstage 88 is equipped with RH3 "weighted hammer action," which feels just like a real acoustic grand piano. But get this – the weight isn't actually in each key! Instead, it's distributed across multiple mechanical points on the keyboard to balance out its feel and responsiveness so even heavy-handed musicians can now enjoy natural-sounding notes without breaking anything.
Keyboard of the Korg Grandstage
The Korg Grandstage is available in two versions: a 73-key model and an 88-key model. Both versions feature Korg's RH3 (Real Weighted Hammer Action 3) keybed, which provides a realistic and responsive playing experience. The weighted keys simulate the feel of an acoustic piano, giving players excellent control over dynamics and expression.
Discussion of the Korg Grandstage's Key Action
The key action of the Korg Grandstage is responsive and dynamic, thanks to its RH3 keybed. This technology simulates the graded hammer action found in acoustic pianos, with heavier key resistance in the lower register and lighter resistance in the higher register. This feature allows for expressive and nuanced performances, closely resembling the feel of a traditional piano.
Evaluation of the Playing Experience
The playing experience on the Korg Grandstage is exceptional. The combination of the realistic key action, high-quality sound, and versatile features makes for a deeply engaging and enjoyable playing experience. Players can expect excellent control over dynamics and expression, making it a suitable choice for various music genres and performance settings.
Features
On the front panel, you get hands-on control over the most important parameters using dedicated knobs and buttons. I love the "dynamics" knob which adds a volume boost for solos, as well as the simple EQ section. Effects like reverb, delay, chorus, phaser, and amp simulation can be quickly tweaked and tailored to your needs.
Two assignable switches give you the flexibility to control different functions like sustain, rotary speed, or effects on/off. You can instantly swap sounds between the upper and lower sections of the keyboard at the touch of a button. Everything is laid out logically and designed for real-time sound shaping on stage.
The Korg Grandstage is packed with features to enhance the playing experience, such as:
Multiple sound engines for realistic and expressive sounds

A wide selection of high-quality instrument voices

Layer and split modes for combining sounds and creating custom patches

Built-in effects, including reverb, chorus, and EQ

Intuitive panel layout with dedicated buttons and knobs for easy access to essential functions
Discussion of the Various Modes and Functions
The Korg Grandstage offers several modes and functions to customize your playing experience:
Layer Mode: This mode allows you to layer two different sounds, creating a rich and complex texture. For example, you can layer a piano sound with strings for a cinematic effect.
Split Mode: In split mode, you can assign different sounds to the left and right sections of the keyboard. This is useful for playing bass lines with your left hand while playing chords or melodies with your right hand.
Favourite Mode: This function lets you store and quickly recall your favorite sound combinations and settings, making it easy to switch between different patches during performances.
Built-in Effects: The Grandstage includes a variety of built-in effects, such as reverb, chorus, and EQ, allowing you to shape and enhance your sound to suit your preferences and performance environment.
Dynamics Control: This feature allows you to customize the response of the keyboard to your playing dynamics. You can choose from several presets or create your own custom settings to match your playing style and the instrument voices you're using.
Transpose Function: The transpose function enables you to shift the pitch of the entire keyboard up or down in semitone increments. This is particularly useful for playing in different keys without changing your fingerings or for accompanying singers or other instruments in various keys.
Metronome: The built-in metronome is a handy tool for practicing and improving your timing. You can adjust the tempo, time signature, and volume to suit your needs.
Panel Lock: This function locks the panel controls to prevent accidental changes during performances. This ensures that your settings remain consistent throughout your performance.
These modes and functions, combined with the Korg Grandstage's impressive sound quality and key action, make it a versatile and powerful digital piano that caters to the needs of various musicians and playing styles.
Onboard FX
Want to add some spice and flair to your piano playing? With its onboard FX, the Korg Grandstage 88 Stage Piano let you layer different digital effects over your music. From lush reverbs bold chorus sounds and crunchy delays you can create real-time effects without having any external devices connected. Talk about true convenience!
Connectivity and Integration
The Grandstage offers a comprehensive set of connectivity options, including USB, MIDI, and audio connections. This allows for seamless integration with external devices such as synthesizers, DAWs, and recording equipment. With its extensive compatibility, the Korg Grandstage can be the centrepiece of your music production or performance setup.
Overview of the Korg Grandstage's Connectivity Options
The Korg Grandstage offers a range of connectivity options to accommodate various performance and production needs. These options include:
Audio Outputs: The Grandstage features both balanced XLR and unbalanced 1/4-inch audio outputs for connecting to PA systems, mixers, or recording devices.
Audio Inputs: The 1/8-inch stereo audio input allows you to connect external audio sources, such as an MP3 player or a smartphone, to play along with your favorite tracks or use backing tracks during performances.
MIDI In/Out: The MIDI In and Out ports enable communication with other MIDI devices, such as synthesizers or drum machines, for expanded control and integration.
USB Port: The USB port allows for connection to a computer, facilitating seamless integration with Digital Audio Workstations (DAWs) and other music production software.
Damper Pedal Input: The Grandstage supports a damper pedal (included) for realistic piano sustain and expression.
Assignable Pedal Inputs: There are two additional pedal inputs for connecting optional expression or switch pedals, providing further control over volume, effects, or other parameters.
Examination of the Korg Grandstage Compatibility with External Devices
The Korg Grandstage is designed to work seamlessly with a variety of external devices. Its MIDI and USB connectivity ensure easy integration with other MIDI instruments, controllers, and computer-based music production software. The Grandstage is compatible with most popular DAWs, such as Ableton Live, Logic Pro, and FL Studio, allowing musicians to use the Grandstage as a master keyboard/controller for their music production setup.
Gigging with the Grandstage
After getting familiar with the Grandstage at home, it was time to take it out for some gigs. For most shows, I stuck with the piano sounds and used the keyboard in a simple, single zone setup. The German Grand piano became my new go-to – it's rich, bold, and cuts through a mix nicely with the dynamics knob boosted. I'm able to go from delicate, emotive passages to pounding rock solos, all from the same preset.
The EPs also performed great live, especially the '73 Fender Rhodes and Wurlitzer 200A. I like being able to quickly add phaser or chorus with the assignable switches for some extra vibe. The amp simulator does a decent job emulating the warm overdriven tone of a real Rhodes suitcase amp.
When I needed more complex setups, the Grandstage delivered. I made a split with bass and pads in the lower section and piano up top. The pads sounded full and lush, complementing the piano nicely without getting in the way. I also made good use of the layering, stacking string pads under grand piano to make it sing. The seamless sound switching ensured no hiccups or audio dropout when changing sounds mid-song.
All in all, the Grandstage proved to be a stellar live keyboard. The sound quality and keyboard action rival that of my Nord Stage 3 – which is 3 times the price! The intuitive interface also makes it much easier to dial in sounds on the fly compared to the menu-diving required on some other boards.
Recording with the Grandstage
In addition to live playing, I use my stage piano as the master keyboard for recording in my home studio. The Grandstage integrates flawlessly thanks to the 5-pin MIDI I/O and USB connection. I'm able to play the Grandstage while controlling VSTs on my DAW for the ultimate piano/plugin hybrid setup.
The onboard sounds also work great for tracking. I'm constantly inspired by the nuanced details in the piano samples while recording. Electric pianos like the '64 EP and '73 Rhodes capture the real vibe of the instruments with lots of personality and attitude.
For virtual instruments, the Grandstage's keyboard action gives me the responsive, dynamic feel I want while inputting MIDI notes. The 3 pedal inputs allow me to control sustain, sostenuto, and soft pedal for detailed piano performances. Overall it's a perfect do-it-all solution for my studio needs.
Pros and Cons
Pros
High-quality sound and authentic tone
Responsive and realistic key action
Versatile features and extensive connectivity options
Robust build quality
Cons
Higher price point compared to other digital pianos in its class
Lacks built-in speakers, which may be a drawback for some users
The Korg Grandstage is best suited for professional musicians, gigging performers, or serious hobbyists who require a versatile and high-quality digital piano.
Recommendation for Who This Digital Piano is Best Suited For
The Korg Grandstage is best suited for intermediate to advanced players, professional musicians, and gigging performers who require a high-quality digital piano with exceptional sound, realistic key action, and extensive features. Its versatile sound options, various modes and functions, and seamless integration with external devices make it an excellent choice for those looking to elevate their performances and music production capabilities.
While beginners can certainly benefit from the Grandstage's features and quality, they might find more value in more affordable options that cater specifically to their needs, such as the Yamaha P-125 or the Roland FP-30X. However, if budget is not a constraint and a beginner is looking for a digital piano that will grow with them as they progress, the Korg Grandstage is still an excellent choice.
Review and Score
Our Score: 77/100
The Korg Grandstage has cemented itself as my new #1 stage piano – it's the best bang for buck keyboard I've ever played. The sound quality rivals that of instruments costing 2 or 3 times as much. For gigging and recording, it provides everything I need and nothing I don't.
The streamlined interface does mean you lose some bells & whistles like complex menus, screens, and drawbars. However, I actually prefer having a simple, focused panel with quick access to essential controls. For live playing, less is often more.
At its core, the Grandstage delivers pro-level piano/EP sounds and playability in a rugged, straightforward package. If you're a pianist looking for an affordable workhorse keyboard, look no further than the Grandstage. I highly recommend you visit your local music store and try one out.
Summary
All in all, I am very pleased with my purchase of the Korg Grandstage 88 Stage Piano. The keys and sounds are top-of-the-line and it is both reliable and user-friendly. Whether I'm a beginner or an experienced player, this digital piano has more than enough features to get me through any performance situation.
The Korg Grandstage is a top-of-the-line digital piano that offers an outstanding combination of sound quality, playability, and features. Its robust build, extensive connectivity options, and versatile functions make it an excellent choice for professionals and serious musicians. While it comes with a higher price tag compared to some other digital pianos, the investment is well worth it for those who demand the best from their instrument.
If you're considering the Korg Grandstage, it's essential to weigh its strengths and weaknesses against your needs and preferences. For example, if you're a gigging musician who requires a durable and reliable instrument with versatile sound options and seamless integration with external devices, the Grandstage is a fantastic choice. However, if you're a beginner or casual player who doesn't need all the bells and whistles, you might find more value in a more affordable option like the Yamaha P-71 or the Casio PX-770.
In the end, the Korg Grandstage stands as an impressive digital piano that offers a top-tier playing experience. Its rich and expressive sound, realistic key action, and versatile features make it an excellent choice for those looking to elevate their performances and music production capabilities. So, if you're searching for a digital piano that goes above and beyond, look no further than the Korg Grandstage.
For more information on digital pianos and keyboards, be sure to check out our other reviews and guides, such as The Best Digital Pianos Under $1,000 and The Best MIDI Keyboards for Every Budget.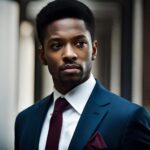 Hi, my name is Pallav, and I've been playing the piano for over 20 years. I'm also the proud owner of Digital Keyboard Piano, an online platform where I share detailed reviews of the latest MIDI controllers, digital pianos, and related equipment.