A. Brief introduction to Kawai brand
Established reputation in the piano industry
The Kawai brand has earned a respected reputation in the piano industry, known for its excellence in craftsmanship, sound quality, and performance. For decades, Kawai has been dedicated to producing top-tier instruments that cater to various skill levels and preferences.
Commitment to quality and innovation
Kawai's commitment to quality and innovation has led to the development of some of the most advanced pianos on the market. The company continually strives to improve its products, incorporating cutting-edge technology, and materials to enhance the playing experience for musicians.
B. Introduction to the Kawai ES120 digital piano
Successor to the popular ES110 model
The Kawai ES120 is the latest addition to the highly respected ES range, succeeding the popular ES110 model. With its ultra-portable design, improved Responsive Hammer Compact keyboard action, and beautiful Shigeru Kawai grand piano sounds, the ES120 is an excellent choice for beginner to intermediate players.
Aimed at beginner to intermediate players
The Kawai ES120 is designed to cater to the needs of beginner and intermediate players, offering a compact and portable solution without compromising on quality. Its versatile features and connectivity options make it an ideal instrument for practising at home, performing on stage, or using in academic institutions and places of worship.
C. Purpose of the review
Assess key features and improvements
This review aims to assess the key features and improvements of the Kawai ES120, including its design, build quality, keyboard action, sound quality, and connectivity options. We will explore how these features contribute to a more authentic and enjoyable playing experience.
Evaluate its value for money
In addition to examining the features of the ES120, we will also evaluate its value for money, comparing it to other digital pianos in its class. This analysis will help potential buyers make an informed decision about whether the ES120 is the right choice for them.
Provide recommendations for potential buyers
Finally, this review will provide recommendations for potential buyers, outlining who might benefit the most from the ES120 and why it might be a suitable choice over its competitors. By the end of this review, readers should have a clear understanding of the Kawai ES120's strengths and weaknesses, and whether it is the right instrument for their needs.
Key Takeaways
Kawai ES120 offers a blend of quality, features, and value for money
Compact and lightweight design with a sturdy build
Responsive Hammer Compact II action provides an authentic touch
Kawai's proprietary Harmonic Imaging technology ensures realistic sound
Variety of instrument sounds, presets, and connectivity options
Educational features make it suitable for beginners and intermediate players
Competitive pricing when compared to other digital pianos in its class
Solid investment for those looking to enhance their musical journey
Design
Compact and lightweight: The Kawai ES120 is designed for portability, weighing just 12.5 kg and featuring a slim profile. This makes it an excellent choice for gigging musicians, academic institutions, and home use where space is limited.
Available colours and finishes: The ES120 is available in smoothly textured Black, White, and Light Grey finishes, providing options to suit different preferences and interior styles.
Sturdy build and quality materials: Despite its lightweight and compact design, the ES120 is built with high-quality materials, ensuring durability and longevity.
The Kawai ES120 has a traditional design. It has a black and white, 88-key fully-weighted keyboard. It has an exceptionally realistic feel, even compared to digital pianos in the same price range. The graded hammer action system provides an 'authentic piano' feel.
Three pedal jacks are featured for sustain, damping, and optional soft-pedal effects. The saddle height is adjustable, great for all sizes of players. An easy-to-use control panel lets you change sound settings and record your performance using the MIDI. There are also two headphone jacks, perfect for private practice or lessons without disturbing anyone else.
Keyboard
Responsive Hammer Compact II action: The ES120 features Kawai's improved Responsive Hammer Compact II action, providing a realistic grand piano touch.
88 weighted keys with graded hammer action: The keyboard has 88 full-size, weighted keys with a graded hammer action, offering a more authentic piano feel.
Realistic touch and key texture: The keys have a matte surface, replicating the texture of acoustic piano keys, and further enhancing the playing experience.
The Kawai ES120 provides an almost identical keybed to an acoustic piano. The 88 Hammer Action Portable keys have adjustable touch responses and sensitivity levels. Perfect for playing different music styles!
It also has three pedals: damper, soft, and sostenuto. Offering a better sonic range during live performances and recordings. Plus, the touch-sensitive settings give it a more natural feel.
The sound quality is outstanding! It has incredibly realistic reverberation that's hard to describe. The built-in speakers and headphone jack provide superior sound quality. If you're looking for a digital piano with an unbeatable level of realism, then the Kawai ES120 is the one for you!
Sound
Kawai's proprietary Harmonic Imaging technology: The ES120 utilizes Kawai's Harmonic Imaging technology, offering a rich, expressive sound that captures the tonal qualities of the flagship Shigeru Kawai SK-EX concert grand piano.
192-note polyphony: With 192-note polyphony, the ES120 allows for complex, layered sound without note dropouts, ensuring a more realistic playing experience.
High-quality built-in speakers: The ES120 features powerful built-in speakers, delivering a rich and immersive audio experience without the need for external amplification.
The Kawai ES120 has a grand piano sound engine that's incredibly responsive. It accurately captures all the nuances of a real piano. The 88-note keyboard is fitted with AHA IV-F for a natural feel and greater dynamic range.
Besides the grand piano, 19 other instrument sounds are available, like keyboards, guitars, basses, and strings. Reverb, EQ, and velocity curves can be adjusted to your preference. The Harmonic Imaging XL technology delivers realistic acoustic sounds for a more immersive experience.
Variety of instrument sounds and presets
Range of piano, electric piano, organ, and strings: The ES120 offers 25 different instrument sounds, including various acoustic and electric pianos, organs, strings, and more.
Dual and split modes: Players can layer two instrument sounds using the Dual mode or split the keyboard into two separate sections with different sounds using the Split mode.
Built-in drum patterns and accompaniments: The ES120 includes 100 built-in drum patterns, providing rhythmic accompaniment for practice and performance.
Effects
The Kawai ES120 digital piano has awesome onboard effects! Even though it's an entry-level instrument, it won't break the bank. Effects like reverb, chorus, dual delay, and tremolo offer a variety of options.
Reverb simulates a room atmosphere for your sound to travel through.
Chorus thickens or widens your sound by creating multiple copies with different frequencies.
Dual delay adds depth and width by splitting the sound into two signals with independent delays.
Tremolo shifts pitch with each key you press, giving a more natural feeling.
Polyphony
Polyphony is a key point to think about when shopping for a digital piano. The Kawai ES120 has 192-note of maximum polyphony, meaning four hands can be playing at the same time. This lets you make deep and varied music that won't be incomplete. You'll have a full range of sound and more dynamic playing.
Speakers
The Kawai ES120 features 8 cm speakers that are powered by dual 10W speakers. Most digital pianos come with good speakers and this one is no exception. The wattage figure is "low," but the speakers still pack a punch. You can practice or perform without needing to amplify the sound.
Plus, the ES120 has Audio Outputs. You can connect it to external speakers for more volume or better sound. There's a 1/4″ line out, plus LINE IN/OUT ports. This lets you connect anything from headphones to active monitors.
Conclusion on Sounds
The Kawai ES120 digital piano is an awesome choice! It has amazing sound quality and a range of unique sounds. From grand piano samples to creative synth tones, you'll find hours of fun. Plus, there are e-piano sounds and demo songs for accompaniment. USB audio recording capabilities make it easy to capture and share your own performances. This digital piano is great for everyone from beginners to experienced players.
Features
The Kawai ES120 is renowned as the best digital piano. It has 88 weighted keys providing a realistic playing experience. Also, it includes Kawai's Harmonic Imaging technology with 10 layers per key. This piano offers 4 different sounds, plus a Dual Mode to split the keyboard. Additionally, it has MIDI/USB connections, 192-note polyphony, and reverb effects. The weighted keybed adds a better expression of dynamics. All these features make it a top-notch instrument!
Educational features and functions
Built-in lesson function: The ES120 includes a built-in lesson function, featuring popular piano etudes and songs, making it an excellent choice for students and learners.
Metronome and recording capabilities: The built-in metronome helps players practice their timing, while the recording function allows them to capture and review their performances.
Compatible with popular piano teaching apps: The ES120's compatibility with various teaching apps further supports learning, providing interactive guidance and feedback.
Functions
The Kawai ES120 digital piano is ideal for all levels of piano players. It has functions that make playing and practicing fun! The 88-key sensor-graded touch keyboard has ivory and ebony touch surfaces with three sensitivity settings. You can adjust the feel to suit you. This sound engine uses harmonic imaging to simulate the look and response of an acoustic piano. It produces beautiful sound quality that can be used for any style, from classical to rock.
The Kawai ES120 also has dual-mode, split-layer, onboard song recording, 12 onboard voices, and a metronome with adjustable tempo settings. These features make it a great upgrade from entry-level digital pianos like the Yamaha P125.
Modes
Kawai ES120 is an awesome digital piano! It has 8 selectable sounds and amazing practice modes. There are two main modes: Grand Piano Mode and Rhythmic Mode.
Grand Piano Mode has four sounds, including the Concert Grand sound which is sampled from the Shigeru Kawai SK-EX. This makes it sound like a real grand piano! In Rhythmic Mode, you can play virtual drums, bass lines, guitar, and electronic instruments such as pads and strings. Every sound can be adjusted to get the sound you want.
The Kawai ES120 also has 20 demo songs. There are two metronomes plus variable tempo control ranging from 20bmp to 250bmp. The Reverb Effect feature adds depth to music – great for practicing or performing onstage.
Song Recording and Playback
The Kawai ES120 digital piano has a song recorder. It's great for people who want to review their own progress and practice new pieces. Plus, it's helpful for students who need to show their skills. The recorder also makes it easy to share recordings with family, friends, and teachers or professionals.
This piano has a 2-track MIDI sequencer. It allows users to record two external instruments or layer two recordings of the same instrument. They can save these songs in the piano's memory or an SD card. Playback options include MIDI speakers or connecting an external device. This lets them play along with prerecorded songs. Plus, they can add dynamics, articulation, and expression marks like staccato and accents.
PianoRemote App
The Kawai ES120 digital piano is accompanied by the PianoRemote app. This app is designed to upgrade your practice and performance experiences.
It enables users to remotely access the sound selection, play digital sheet music and connect with online music tutors and courses. Also, the app allows you to configure custom settings for samples, dynamic sensing, voices, and effects.
The app also has an impressive list of songs available for learning. You can also adjust the speed of any song to match your playing. It even supports auto-loop sections or isolated sections of any track.
The multi-track recording feature connects directly with any music notation program. It helps you to play along live as your composition is being written.
The analytical pitch graph feature allows you to transpose scales or chords into different keys and observe playback from different angles before committing it all together as one piece of sheet music.
Bluetooth Connectivity
The Kawai ES120 stands out with its advanced Bluetooth connectivity. It's one of the most connected instruments around. MIDI for connecting to computers and iOS devices, plus Kawai's Smart Pianist app, plus third-party controllers such as GarageBand. Its features don't stop there!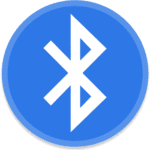 Three levels of keyboard velocity sensitivity, multiple sounds and instrument voices, plus a built-in metronome and recording capabilities.
Split, layer, transpose, and octave functions.
Headphone ports for convenience in live performances or practice sessions.
No USB connection ports or audio output connections, yet its impressive level of Bluetooth compatibility puts it ahead.
Portability makes it great for anyone looking for a reliable keyboard setup to bring on the go.
Connectivity
USB and Bluetooth MIDI: The ES120 features both USB-MIDI and integrated Bluetooth MIDI, allowing for easy connectivity with computers and smart devices.
Audio input and output: The ES120 includes dedicated Line Out jacks for connecting to external audio equipment, as well as headphone jacks for private practice.
Compatibility with various devices and apps: The ES120 is compatible with Kawai's PianoRemote control app and various other music-related apps, enhancing the learning and playing experience.
The Kawai ES120 is a great digital piano. It can connect to computers, laptops, and other audio devices with USB or MIDI cables. It also has Bluetooth capabilities.
Using Bluetooth and your mobile device gives you access to the Smart Pianist app. This app has part and layer control, audio recording, and custom sound effects. Plus, you can watch video tutorials from famous artists with the app to improve your music experience.
Accessories
Included sustain pedal: The ES120 comes with a switch pedal for damper control, providing the essential sustain function found on acoustic pianos.
Optional triple pedal unit: Players can further enhance the playing experience with the optional GFP-3 triple pedal unit, which includes damper, soft, and sostenuto pedals.
Optional furniture-style stand: For a more permanent setup, an optional designer stand and triple pedal board accessories are available, transforming the ES120 into an attractive, compact piano alternative.
Summary
The Kawai ES120 is becoming more and more popular as an entry-level digital piano. It has 24 voices, 192 Polyphony, and 6 built-in sounds. Perfect for those learning to play or improve their skills. It also has a MIDI connection to connect to other keyboards and music production equipment. Plus, the Piano Remote app lets you control the features of your ES120 from your smartphone or tablet.
It is a great value option, with a low price point and good quality. The sound quality is stunning and it will provide years of use. A perfect choice for a budding pianist.
Assessment of its value for money
Competitive pricing
The Kawai ES120 offers a range of features and benefits at a competitive price point, making it an attractive option for beginner and intermediate players seeking a high-quality digital piano.
Comprehensive feature set for beginners and intermediate players
With its impressive sound quality, responsive keyboard action, and variety of instrument sounds and presets, the ES120 provides a comprehensive feature set that caters to the needs of players at various skill levels.
Personal recommendation
Who would benefit most from the ES120?
The Kawai ES120 is an excellent choice for those seeking a portable digital piano with authentic touch and sound. It is well-suited for beginners looking for a solid foundation in their musical journey and intermediate players seeking an instrument to further hone their skills.
Reasons for choosing the ES120 over competitors
Some reasons to choose the ES120 over its competitors include Kawai's renowned keyboard action, the proprietary Harmonic Imaging technology, and its compatibility with a variety of devices and apps, which make it a versatile and future-proof investment.
Final thoughts
The Kawai ES120 as a solid investment in one's musical journey
Overall, the Kawai ES120 is a solid investment for those looking to enhance their musical experience. Its blend of quality, features, and value for money make it a worthy contender in the digital piano market.
Potential for further advancements and improvements in future models
As technology continues to advance, we can expect Kawai to further refine and improve upon the ES120 in future models, offering even more value and features for musicians of all levels.
For more information on similar digital pianos, please visit the following links:
Comparison to other digital pianos in its class
Competitors: The Kawai ES120 faces competition from popular models like the Yamaha P-125 and Roland FP-30x, which are also aimed at beginner to intermediate players.
Key differences and similarities: While all three models offer weighted keys, built-in speakers, and a range of instrument sounds, the ES120 sets itself apart with its Responsive Hammer Compact II action and 192-note polyphony. However, the Yamaha P-125 and Roland FP-30x boast their own unique features, such as the Yamaha's Smart Pianist app compatibility and the Roland's SuperNATURAL Piano sound engine.
Price and value for money: The Kawai ES120 is competitively priced, offering a balance between quality, features, and affordability. While each model has its strengths and weaknesses, the ES120 is an excellent choice for those seeking a reliable, feature-rich digital piano for practice and performance.
Frequently Asked Questions
Q1: What are the features of the Kawai ES120 Digital Piano?
A1: The Kawai ES120 Digital Piano features 88-key weighted, graded hammer action, 192-note polyphony, Kawai's Harmonic Imaging sound technology, and 19 voices.
Q2: Does the Kawai ES120 Digital Piano come with a warranty?
A2: Yes, the Kawai ES120 Digital Piano comes with a five-year limited warranty.
Q3: Does the Kawai ES120 Digital Piano come with a stand?
A3: Yes, the Kawai ES120 Digital Piano comes with a matching stand.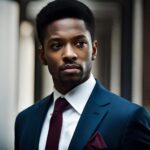 Hi, my name is Pallav, and I've been playing the piano for over 20 years. I'm also the proud owner of Digital Keyboard Piano, an online platform where I share detailed reviews of the latest MIDI controllers, digital pianos, and related equipment.