Welcome, fellow piano enthusiasts, to yet another exciting exploration of the digital piano realm! Today, we'll be diving headfirst into the world of the Yamaha P515, an instrument that's been making waves in the P-series lineup. As a successor to the highly popular P-45 and P-125 models, the P515 shoulders the responsibility of carrying Yamaha's legacy of innovation, craftsmanship, and musicality.
Will it rise to the occasion and surpass the expectations set by its predecessors? Join me as I unravel the mysteries of this enigmatic digital piano, delving into its features, sound, and feel, while examining the pros and cons that define its character. So, fasten your seatbelts and prepare for a melodious journey as we embark on our Yamaha P515 Review!
Yamaha P515 Specs
88-key Natural Wood X (NWX) keyboard
Graded Hammer Action
Escapement mechanism
Yamaha CFX and Bösendorfer Imperial piano samples
256-note polyphony
40 built-in voices
14 drum/SFX kits
480 XG voices
Dual, Split, and Duo keyboard modes
Built-in metronome
2-track MIDI recorder
USB and Bluetooth connectivity
2 x 1/4″ headphone jacks
2 x 15W + 5W built-in speakers
Dimensions: 52.25″ x 14.5″ x 6.25″ (W x D x H)
Weight: 48.5 lbs (22 kg)
Design
Starting with the design, the Yamaha P515 is a sleek and stylish instrument that fits well in various settings. Its compact size and lightweight nature make it easy to transport and set up. I appreciate the wooden accents on the white version, which adds a touch of elegance to its overall aesthetic. However, I feel that the plastic construction in some parts leaves a bit to be desired, as it could detract from the premium feel that Yamaha is trying to achieve.
The Yamaha P515 88-key digital piano has a modern design. It's sleek black with wood grain accents. It combines the look and feel of an acoustic piano with the flexibility of digital tech. Its keys are based on Yamaha's 'Natural Grand' grand piano keyboard, making it great for live & studio recording.
It's 48.5 lbs and has a four-wheel system for easy portability. The damper lever is on the left side of the keyboard for quick access. It has USB connectivity to computers or other devices. Four control buttons, MIDI input/output jack, and Bluetooth adapter (YSS-83B) offer connections to mobile devices like tablets and smartphones.
Integrated speakers have plenty of volume and reverb effects. Perfect for practice when traveling or performing in small venues or bedrooms.
Keyboard
Yamaha are famed for the top-class music products they provide. The P515 keyboard has been greatly praised by users and music professionals alike. It has Synthetic Ivory keytops, a feature of higher-end Yamaha models. This extra layer gives the keys a natural look and feel. Together with the graded hammer action, it enhances your performance.
You can select from various velocity curves, to suit any style or genre. Also, 4 touch curves let you modify the sensitivity and expression. This allows for rapid sound changes, depending on your mood. Making the P515 an incredibly flexible keyboard.
The P515 uses the Natural Wood X (NWX) action, which simulates the feel of an acoustic piano remarkably well. The graded hammer action and synthetic ebony and ivory keytops give it an authentic touch that I've thoroughly enjoyed. However, some players might find the action slightly heavier than other digital pianos in the same price range, which could be a potential drawback depending on personal preferences.
Sound
When it comes to sound quality, the P515 really shines. It features the Pure CF and Bösendorfer Imperial samples, which offer rich and resonant tones that are truly captivating. The binaural sampling technology provides an immersive and realistic headphone experience that I've come to appreciate during late-night practice sessions. On the downside, I've noticed that the built-in speakers can sometimes struggle to deliver the full depth and richness of the piano sounds, especially at higher volumes. A set of external speakers or headphones is recommended to get the most out of the P515's sound capabilities.
Good news for those who want an acoustic sound: Yamaha P515 delivers! It has their acclaimed Pure CF sound engine, with resonance and vibrancy. Plus, four speakers – three in front and one in back – plus two headphone outputs. This lets you perform without headphones – rare among digital stage pianos.
Plus, 11 effects to add life and intensity. Five rendering algorithms to bring you closer to a real acoustic sound. Plus chorus, phaser, tremolo, delay, and reverb – all adjustable. Registered users get 24 additional acoustic piano sounds from Yamaha's website, free!
VRM
The Yamaha P515 piano has the latest "Virtual Resonance Modeling" (VRM) tech. It creates the same acoustical expression as a grand piano. Reverberations and dynamic range are more realistic-sounding. The soundboard and string resonances of a concert grand are recreated. This gives you an expressive instrument with a natural sound.
The VRM also adds an airy feeling like a real acoustic piano. The P515 produces a mellow tone in low register. As it moves up in pitch, it gets brighter for singing clarity.
Effects
The Yamaha P515 has many sound-enhancing effects. It has four chorus types, three reverb types, five insert effects, and one master effect. The chorus flavors range from thick and lush to subtle and understated. Reverb options go from natural room-like ambience to dramatic Square type.
The insert effect section allows control of parameters and overall bypass functionality. There's also a master effect section for further sound design possibilities. The Yamaha P515 is perfect for any musician looking to explore different sounds and add professional quality composition to live performance and studio recording.
Speakers
The Yamaha P515 Piano boasts a pair of speakers that deliver studio-quality sound. These speakers are outfitted with a wooden subwoofer for low frequencies, and two tweeters for higher frequencies. Each of the speakers is powered by a 15W amp, and can produce dynamic sound to wow any audience.
The piano's digital audio output ensures the stereo image is always ready, so you can enjoy a rich and detailed sound no matter which industry standard you play. Plus, the P515's advanced DSP tech reduces noise at low volumes, allowing you to enjoy an amazing sound even at low levels.
Polyphony
The Yamaha P515 is a remarkable piano. Its maximum polyphony of 256 voices offers sophisticated sound layers. This generous polyphony enables highly detailed and expressive performances. It simulates the widest range of acoustic sounds from a grand piano. The extended polyphony also permits nuanced expressivity. Players can take full advantage of the instrument's superior dynamic range and progressive tone. Its sheer capacity adds to greater musical potential.
This leads to more rewarding practice sessions and performances.
Polyphony is another strong suit of the Yamaha P515. With a generous 256-note polyphony, I've had no issues playing complex and intricate pieces without any note dropouts. It's a significant advantage for advanced players and those who like to layer sounds.
Features
The P515's features and connectivity options are quite impressive. It comes with a variety of instrument sounds, including electric pianos, strings, and organs, as well as a built-in metronome and a range of effects to enhance your playing experience. The piano also supports Bluetooth MIDI and audio, which allows for seamless integration with various devices and apps. However, one downside is the lack of an onboard LCD screen. Navigating through the menus and adjusting settings can be a bit cumbersome without a visual interface.
The Yamaha P515 is a pro-level digital piano. It's a perfect choice for gigging musicians, stage performers, and other instrumentalists who want an authentic experience. It has a solid wooden core, natural wooden keys, and advanced sound processor. Plus, there's a range of sounds from traditional piano to orchestral and synthesizer.
The design is minimalistic. It has a wood panel enclosure, black keys, and white contrast knobs for easy navigation. The sound engine is fast to changes in touch or volume. Plus, convolution reverb lets you tailor the instrument to any stage or venue. It also has 16 onboard effects, Intelligent Acoustic Control, and more.
The superior keybed gives players ultimate control over touch sensitivity. Graded Hammer Standard keyboard and Synthetic ivory keytops provide semi-weighted touch response across 88 keys. This lets experienced pianists capture their performances with momentum, nuances, and phrasing.
Plus, Yamaha Musicsoft software utility can be used via USB storage device so all settings can be stored even after powering down. With all these acoustic technologies, the P-Series pianos are featured in prestigious venues!
Modes
The Yamaha P515 digital piano has five playing modes for any level of experience. From basic to realistic sound, it gives you the tools to make beautiful music.
Piano Room Mode: This mode allows you to access all the features of the P515 from one screen, with your favorite selection and settings.
Pure CF Sound Engine Computer Mode: This leading sound engine produces authentic sounds that accurately recreate classic concert grand piano sound.
Dual Mode: You can play two different Voices at once in this mode, adjusting their volume levels with both hands.
Duo Mode: Half of the keyboard plays one voice, while the other half plays another. This is great for education or fun!
Split Mode: One Voice plays on the lower part of the keyboard and another on the top. This is perfect for accompaniment lines in improvisation.
Preset Songs
The Yamaha P515 digital piano is renowned for its craftsmanship and quality. It was designed for both the novice and pro musician. Its sound system is great for producing a natural and detailed sound.
It offers 50 preset songs from various genres, including classical and modern. Also, it has touch response and a 10 watt speaker system. Beginner or veteran, these songs offer hours of enjoyment. And, you don't need to search for sheet music as all songs are on the screen!
Song Recording and Playback
The Yamaha P515 digital piano is packed with features! Its intuitive user interface allows easy access to settings and functions. Plus, a built-in metronome helps you stay on beat. Record your own songs directly onto a USB drive or device in studio-quality sound. It's advanced 192 kHz/24-bit audio ensures professional quality playback. The P515 also has aux in/out connections to let you perform with other digital music devices.
Compatible iOS and Android apps, like Vocaloid Editor LITE and Cubase AI, take your music experience to the next level.
Other Features
The Yamaha P515 digital piano has lots of features. It has advanced tech that copies the sound of a grand piano. It's light too, only 44 lbs! It has NW-X Graded Hammer action with Synthetic Ivory Keytops. Smooth Release tech reproduces the slight differences between notes. Virtual Resonance Modeling (VRM) adds acoustic resonance field to each note. There's a separate bass reflex duct for perfect low frequency sound.
The P515 has 700+ Voices from vintage electric pianos to the latest synth sounds. There are 500 Styles and 300+ songs pre-installed. It has USB audio recording and Bluetooth Midi/ Audio for total control. You can save your favorite settings for easy recall. And there's a metronome for rhythm training. This instrument is perfect for beginner home players through to concert-hall professionals.
Connectivity
The Yamaha P515 is a powerful and portable digital piano. It's filled with the latest tech for amazing sound, connectivity, and performance. It has USB Type B and Midi DIN connections for external devices. Connect it to a PC for music software like Ableton Live or Logic Pro X. With Midi DIN, connect it to external modules or synths. Plus, it has Bluetooth for connecting to iOS/Android apps and streaming services.
The Yamaha P515 is one of the most versatile digital pianos out there. It's great for connectivity, with a range of cables and wireless options.
Smart Pianist App
The Yamaha P515 is a modern digital piano that gives professionals and aspiring musicians an authentic feel and sound. With the cutting-edge Smart Pianist App, you can connect your instrument to the world of digital music production.

The App offers custom tones, playing styles, recording, mixing, and more. It also has a built-in rhythm editor, so you can create backing tracks for practice or performance. Additionally, the user interface makes it easy to adjust sound and volume levels.
Android and iOS versions of the app are available. This means you can control functions from your phone or tablet without touching the piano. You can even adjust tempo or reverse playback mid-song without pressing any buttons or using pedals.
Apple Music integrates with the Smart Pianist App. Access millions of songs instantly from your device, while playing along on your Yamaha P515! It's a favorite choice among pianists in professional studios and casual hobbyists at home.
Accessories
Yamaha P515 is a digital piano perfect for portability. It has a range of voices and styles to choose from. Plus, it comes with accessories like the optional STB1 stand with adjustable height and storage drawers. There's also the L-85 wooden furniture pedal with three pedals.
Yamaha's FC3A pedal gives more resistance than other pedals for an acoustic piano feel and stereo output. Plus, Yamaha offers two stand-alone accessories: LP1 Triple Pedal Board and SP20 Speaker System. Both are compatible with the Yamaha P515 and provide two sound outputs, six audio channels and a tri-pedal system. This adds lots of performance opportunities.
Summary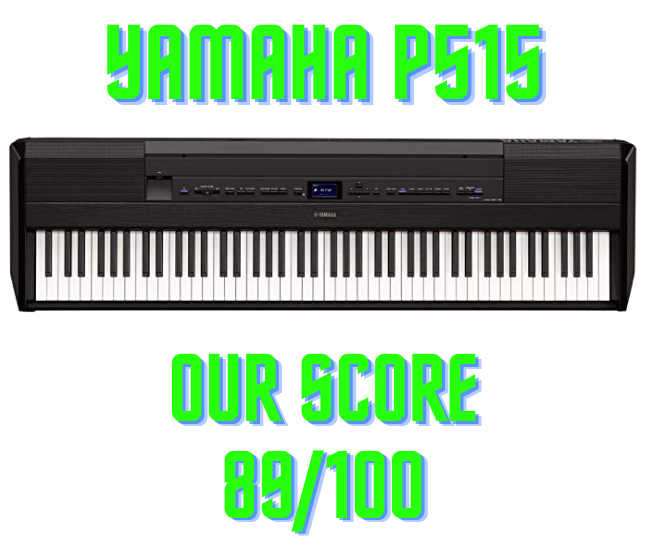 Pros
Authentic and expressive keyboard feel with NWX and graded hammer action
Rich, dynamic sound with Yamaha CFX and Bösendorfer Imperial samples
Versatile connectivity options (USB and Bluetooth)
High-quality built-in speakers
2 dedicated headphone jacks for quiet practice
Sleek design and solid build quality
Wide range of built-in voices and customization options
Cons
Relatively heavy, making it less portable
Lack of a color display
Dependence on Yamaha Smart Pianist app for some functions
Slightly higher price point compared to similar models in its class
As a digital pianist, I've had the pleasure of experiencing the Yamaha P515 firsthand, and I must say, it's been quite a journey. This instrument offers a delightful blend of versatility, playability, and craftsmanship that's hard to resist, whether you're a beginner or a seasoned player like myself.
One of the aspects I truly adore about the P515 is Yamaha's Natural Wood X (NWX) keyboard. It replicates the feel of an acoustic piano so well that I often lose myself in the music. The graded hammer action and escapement mechanism create an incredibly authentic playing experience that never ceases to amaze me.
Another feature that has captured my heart is the P515's sound engine. Combining Yamaha's acclaimed CFX and Bösendorfer Imperial samples, it delivers a rich and dynamic tone that keeps me coming back for more. I also appreciate the connectivity options, with USB and Bluetooth making it a breeze to integrate with various devices and apps.
However, as much as I love the P515, it's not without its flaws. The weight of the instrument, at 48.5 lbs (22 kg), can be a bit cumbersome if you're looking for something highly portable. And while I personally find the design sleek, I must admit that the lack of a color display might be a turn-off for those who crave a more contemporary look.
Additionally, while I have found value in the Yamaha Smart Pianist app, I can understand why some users might find it frustrating to rely on a separate device for accessing essential functions.
In summary, as a digital pianist who has spent countless hours playing the Yamaha P515, I can confidently say that its strengths far outweigh its minor imperfections. It's a captivating digital piano that offers a gratifying musical experience, and I wouldn't hesitate to recommend it to others seeking a reliable and enjoyable instrument.
Competitors
Yamaha P-515 VS Roland FP-90
Roland FP-90
As a digital pianist with a voracious appetite for exploring the world of digital pianos, I have had the privilege of playing both the Yamaha P515 and Roland FP-90 extensively. These two titans in the realm of digital pianos each have their unique strengths and weaknesses, and choosing between them can be a daunting task.
In one corner, we have the Yamaha P515, a digital piano that boasts an expressive Natural Wood X (NWX) keyboard with graded hammer action, providing an authentic playing experience that rivals its acoustic counterparts. Its sound engine, which combines Yamaha's CFX and Bösendorfer Imperial samples, delivers a rich and dynamic tone that will leave you spellbound. The P515 also offers a sleek design and versatile connectivity options, with USB and Bluetooth, allowing seamless integration with devices and apps.
However, the P515 isn't without its downsides. The instrument's weight might deter those seeking portability, and the lack of a color display could leave some craving a more contemporary aesthetic. Additionally, the reliance on Yamaha's Smart Pianist app for certain functions might not appeal to everyone.
On the other side of the ring, we have the Roland FP-90. This digital piano sports Roland's renowned PHA-50 keyboard, which combines wood and molded materials for a highly responsive and durable playing experience. Its crowning glory is the SuperNATURAL Piano Modeling technology, which offers an incredibly expressive and detailed sound that reacts to your touch. The FP-90 also features a powerful built-in speaker system and a large, intuitive color display, which makes navigation a breeze.
However, much like the P515, the Roland FP-90 is not without its imperfections. Its weight is similar to the P515, making portability an issue for some users. The piano-centric focus of the FP-90 may limit the range of built-in voices and customization options, especially when compared to the P515.
In the battle of the Yamaha P515 vs. Roland FP-90, the choice ultimately boils down to personal preferences and priorities. If you value a highly authentic keyboard feel and a diverse range of built-in voices, the Yamaha P515 might be the champion you seek. However, if expressive sound modeling and a user-friendly interface are at the top of your list, then the Roland FP-90 could be your dream digital piano.
Here is the table comparing the specs of both pianos.
| Feature | Yamaha P515 | Roland FP-90 |
| --- | --- | --- |
| Keyboard | 88-key Natural Wood X (NWX) | 88-key PHA-50 (Wood and Plastic Hybrid) |
| Action | Graded Hammer Action | Progressive Hammer Action |
| Escapement | Yes | No |
| Sound Engine | CFX and Bösendorfer Imperial samples | SuperNATURAL Piano Modeling |
| Polyphony | 256 notes | 384 notes |
| Built-in Voices | 40 voices, 14 drum/SFX kits, 480 XG | 15 piano, 16 E-Piano, 11 strings, |
| | voices | 15 organ, 15 pad, 278 others |
| Keyboard Modes | Dual, Split, Duo | Dual, Split, Twin Piano |
| Metronome | Yes | Yes |
| Recorder | 2-track MIDI | 3-track MIDI, 1-track audio (WAV) |
| Connectivity | USB, Bluetooth | USB, Bluetooth |
| Headphone Jacks | 2 x 1/4″ | 2 x 1/4″ |
| Built-in Speakers | 2 x 15W + 5W | 2 x 30W + 2 x 8W |
| Display | None | Large color LCD |
| Dimensions (W x D x H) | 52.25″ x 14.5″ x 6.25″ | 52.76″ x 15.31″ x 5.69″ |
| Weight | 48.5 lbs (22 kg) | 52.1 lbs (23.6 kg) |
No matter which instrument you choose, you'll be stepping into a world of musical creativity and inspiration that will undoubtedly fuel your passion for playing. The Yamaha P515 and Roland FP-90 are both worthy contenders, and the decision lies in your hands.
Yamaha P-515 VS Kawai ES8
Kawai ES8
As a pianist with a penchant for exploring the rich tapestry of digital pianos, I've had the pleasure of playing both the Yamaha P515 and Kawai ES8. These two exquisite instruments, each with their own distinct charms and quirks, present a fascinating challenge for those seeking the perfect digital piano companion. Allow me to guide you through the melodious labyrinth, comparing these two remarkable instruments.
In the realm of the Yamaha P515, we find a digital piano that has captivated many hearts with its Natural Wood X (NWX) keyboard, which incorporates graded hammer action and an escapement mechanism to deliver a playing experience reminiscent of a high-quality acoustic piano. The P515's sound engine weaves a mesmerizing sonic tapestry, combining Yamaha's CFX and Bösendorfer Imperial samples for a rich, dynamic tone. This instrument also boasts a sleek design, and its USB and Bluetooth connectivity options make integrating with devices and apps a breeze.
However, the P515's journey is not without its stumbling blocks. The instrument's weight might deter those seeking portability, and the lack of a color display could leave some yearning for a more contemporary aesthetic. Additionally, the reliance on Yamaha's Smart Pianist app for certain functions might not resonate with every pianist's preferences.
Venturing into the world of the Kawai ES8, we find an instrument that radiates elegance and sophistication. The ES8's Responsive Hammer III keyboard action provides an authentic, expressive playing experience, complete with counterweights and let-off simulation. The Harmonic Imaging XL sound engine captures the essence of Kawai's EX Concert grand piano, delivering a beautifully nuanced and detailed sound. The ES8 also features a powerful built-in speaker system and a user-friendly interface, with a variety of built-in sounds and accompaniment styles to suit any musical taste.
Despite its allure, the Kawai ES8 has its own set of challenges. Similar to the P515, the ES8's weight may not be ideal for those prioritizing portability. Some users might find the piano-centric focus of the ES8 limiting in terms of built-in voices and customization options, especially when compared to the diverse range offered by the P515.
When faced with the decision between the Yamaha P515 and Kawai ES8, the key lies in identifying your personal preferences and priorities. If an authentic keyboard feel with a diverse range of built-in voices holds the most appeal, the Yamaha P515 could be your ideal match. However, if you're drawn to the allure of an expressive sound engine and a user-friendly interface, then the Kawai ES8 might just be the digital piano of your dreams.
Regardless of which instrument you choose, both the Yamaha P515 and Kawai ES8 will transport you to a world of musical creativity and inspiration, enriching your playing experience and nurturing your passion for the piano. The decision rests in your hands – and your heart.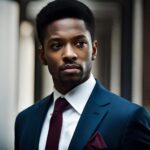 Hi, my name is Pallav, and I've been playing the piano for over 20 years. I'm also the proud owner of Digital Keyboard Piano, an online platform where I share detailed reviews of the latest MIDI controllers, digital pianos, and related equipment.