Discover a world where unparalleled performance and unrivaled sound quality collide: the Roland FP-90X digital piano. As a passionate pianist or a dedicated hobbyist, you deserve the finest playing experience, and the FP-90X delivers just that. No more settling for subpar sound or limited expressiveness. This comprehensive review will guide you through the exceptional features of the Roland FP-90X, unlocking the secrets to its unmatched tonal range and touch sensitivity.
Roland FP-90X Specs
Keyboard: 88-key PHA-50 hybrid keyboard with wood and molded construction, featuring escapement and Ebony/Ivory Feel key surfaces
Sound Generator: SuperNATURAL Piano Modeling technology
Maximum Polyphony: Limitless (Piano tones only), 384 (other tones)
Tones: 20 piano tones, 18 electric piano tones, 307 additional tones (strings, organs, synths, etc.)
Sound Effects: Ambience, Brilliance, Resonance, String Resonance, Damper Resonance, Key Off Resonance
Master Tuning: 415.3 – 466.2 Hz (adjustable in 0.1 Hz increments)
Temperament: 10 types (Equal, Just Major, Just Minor, Pythagorean, Kirnberger I/III, Werckmeister, Arabic)
Transpose: Key Transpose (-6 to +5 in semitones), Playback Transpose (-6 to +5 in semitones)
Display: Graphic LCD (132 x 32 dots)
Speaker System: 8x12cm (3-3/16×4-3/4 inches) x 2 (with speaker box), Dome Tweeters: 2.5cm (1 inch) x 2
Rated Power Output: 25 W x 2, 5 W x 2
Connectivity: 1/4-inch stereo phone type headphone jack, 3.5mm stereo mini-phone type input jack, Bluetooth Ver 3.0 (Audio) and Ver 4.0 (MIDI), USB Type-A and Type-B, MIDI (In/Out), Dual 1/4-inch output jacks (L/Mono, R)
Recording: Standard MIDI Files (Format 0), Audio Files (WAV, 44.1 kHz, 16-bit linear format)
Rhythm: 72 types x 2 variations
Metronome: Tempo, Beat, Volume, Pattern, Downbeat
Power Supply: AC adaptor
Dimensions: 52.75″ (W) x 15.31″ (D) x 5.56″ (H) / 1,340 mm (W) x 390 mm (D) x 136 mm (H)
Weight: 52 lbs. 14 oz. / 24 kg (including piano stand KSC-90, sold separately)
Included Accessories: Owner's manual, leaflet "USING THE UNIT SAFELY," AC adaptor, power cord, music rest, and DP-10 damper pedal
Design
The Roland FP-90X features a slim, modern design with a flat control panel that's both stylish and easy to use. With its weighted keys, this instrument is perfect for serious musicians who want a digital piano that feels and looks like a traditional acoustic piano.
The FP-90X is a powerful digital piano with a classic design. Its 88-key weighted keyboard provides an authentic piano feel. It has progressively heavier keys on the lower registers and lighter keys on the higher registers. Plus, it has an Ivory Feel-G keyboard coating for improved key sensitivity and a more natural playing experience. The FP-90X is sleek, stylish and aesthetically pleasing.
It was made with an extra layer of realism in mind. This includes utilizing Roland's top-of-the line SuperNATURAL Piano Modeling technology for exceptional sound quality. And, the onboard speaker system has 3D Ambience and Spatial Headphones Connectivity technologies for immersive sound when playing alone or with others.
The FP-90X is built to last with a rugged metallic frame structure. Plus, it has rubberized grip strips for comfortable playability during extended sessions and four adjustable legs for multi angle adjustments. This makes your experience as comfortable as possible.
Keyboard
The Roland FP-90X's keyboard is impressive. It has Roland's PHA-50 Progressive Hammer Action. This responsive keyboard allows for nuanced expression and a natural feel, making it a popular choice among musicians. The lower keys are heavier, and the higher keys are lighter, giving a natural feel like an acoustic piano. The Ivory Feel keytops are smooth and responsive. This tech gives you a comfortable playing experience. You can do soft or powerful voicing with ease.
The FP-90X has better key response than other Roland models. It also has more amplifier power than competitive models in its class.
Sound
The powerful internal processor of the Roland FP-90X makes playing music an immersive experience. SuperNATURAL Piano Modeling technology uses hundreds of acoustic piano elements to recreate a traditional grand piano feel.
The soundboard is modeled on a high quality wooden soundboard, capturing even the subtlest tones. There are 20 built-in onboard effects like reverb, chorus and tremolo for creative expression.
The FP-90X also offers 450 other sounds including organs, strings and pads. You can record audio with the 4-track recording system, capturing unique performances without losing audio quality. Even practice sessions can become complete original tracks!
PureAcoustic Piano engine
The Roland FP-90X's PureAcoustic Piano engine is enhanced. It provides a natural, realistic tone that behaves like a real piano. It uses waveforms that outperform conventional piano samples, creating an expressive sound.
The processor utilizes stereo multi-sampling technology to capture more detail and nuances. You can change the stereo width for a more natural soundstage. This enables you to shape your performance, making it more personal.
Plus, the processor has String Resonance for grand piano tone. You can alter the level of resonance from light to intense. The high quality components and the PureAcoustic Piano Engine together make the FP 90X deliver authentic pianistic sound for any occasion.
Piano Designer and 'My Stage'
The Roland FP-90X digital piano is a flagship from their 'FP' range. It offers a selection of features, like 'Piano Designer'. This is a software tool and app for customizing the instrument.
Piano Designer has settings for four voicing qualities. Two grand piano sounds, an electric piano and an organ sound. You can adjust features like soundboard resonance, tonal character and damper resonance. Voicing Balance lets you adjust louder and softer notes. Dynamic Range Filter lets you adjust the character depending on how hard or softly you play the keys.
My Stage is another feature. It creates realistic concert stage perspectives with head-tracking sensors. This moves sound around you depending on your positioning. When you use Piano Designer and My Stage together on the FP-90X, it creates an immersive playing experience like no other digital piano.
SuperNATURAL Sound Engine
Roland's FP-90X digital piano gives performers a pro experience. Its SuperNATURAL Sound Engine blends the realism of an acoustic piano with digital tech. It has an array of dynamic soundscapes and is precisely tuned for natural expression. This means even the most exacting players can enjoy maximum realism. Plus, with stereo sample playback, dynamic layers and articulation switching, you can make your own unique sound and express yourself through every note.
Effects
The Roland FP-90X Digital Piano is top-notch! It has a range of features and effects to offer. Its sound quality is high, and the feel is very realistic. Both beginner and professional players will love it.
It includes SuperNATURAL piano tones that respond to each note you play. You can also modulate ambience effects like reverb and chorus for extra realism. Or if you want to create a spacey atmosphere, that's possible too.
The FP-90X also has rotary speed controls to change the attack, decay and release of tones. It has a DSP platform to control FX parameters in real time, and you can upload audio from outside sources via USB. So, with this machine, there are no limits to your creativity!
Speakers
The Roland FP-90X Digital Piano has two great speakers of 25W each and dual 5W dome tweeters. They give a grand piano-like sound with clarity and realism. Powerful and detailed, they can be adjusted independently for the perfect balance at any volume.
The speakers are front firing, located in the upper body. This design avoids interference from nearby objects.
The on-board amplifier drives the powerful speakers. It gives an authentic acoustic piano experience with resonance and subtleties. It creates a broad range of tones from nuances to fortissimos.
The FP-90X also has on-board audio effects. Chorus, Reverb, and Delay let you make adjustments on the spot. It's great for live or recording sessions without sacrificing studio quality.
Polyphony
The Roland FP-90X digital piano has a major advantage – its 256 polyphony. This means it can play up to 256 notes at the same time. It easily deals with complex pieces and layered jazz arrangements, without any dropped notes or stuttering.
Recording directly into a DAW is no problem either. This provides extra creative freedom and ensures recordings sound perfect, no matter how complicated the music.
Conclusion on Sounds
The Roland FP-90X is amazing! Its SuperNATURAL tech gives sounds that are crisp, clear, and real. It also has many audio styles, making it great for pianists and producers.
In conclusion, the FP-90X is a stunning digital piano from Roland. It has superb sound, a range of styles, and is super easy to carry around. If you need a professional keyboard with top-notch sound quality that's portable, the FP-90X should be your pick!
Features
The Roland FP-90X is a digital piano of high-end quality. It boasts a lavish design and remarkable audio quality. Roland's award-winning SuperNATURAL piano technology provides its lush and nuanced tones. Its triple-sensor PHA-50 keyboard offers a realistic playing experience with vast dynamic range and a reactive action. It has integrated effects, a simple to use user-interface, and a 3-track recorder built-in.
SuperNATURAL Piano Sound: This piano produces grandiose and true piano sounds from SuperNATURAL technology. Thus it allows for ultra-responsive dynamic changes that precisely imitate acoustic grand pianos.
Triple Sensor PHA-50 Keyboard: This premium keyboard has three sensors giving detailed tracking of notes and chords as they are naturally played on the keys.
Progressive Damper Action Pedal: This damper pedal provides intelligent response to the touch with no dead zones or inconsistencies in resistance felt when playing.
Onboard Effects: The Roland FP 90X has a selection of built-in effects such as reverb, chorus, and more to boost your performance.
Built in Recorder: The digital piano has its own 3 track recorder so you can save performances directly on the instrument without the need to connect to Garage Band or any other recording software!
Functions
The Roland FP-90X is an 88-key digital piano designed for musicians and teachers. It has a realistic feel, advanced sound quality and convenient functions. It has an intuitive control panel to adjust settings while playing.
The grand piano sound is matched to a SuperNATURAL Piano Modeling engine. This creates rich and expressive sounds. The sound engine also supports popular music software, like GarageBand.
The FP-90X also includes instrument sounds – from grand pianos to organs and strings. An effects section allows for reverb editing with one-knob action adjustments.
The FP-90X can be used as a recorder. It can capture recordings and song demos. It has Bluetooth capabilities, connecting to smartphones and tablets with popular music applications. This makes it possible to make studio-quality tracks.
Modes
The Roland FP-90X Digital Piano offers several modes to customize your sound. Select one to enhance the tone, articulation and expression of the FP-90X's sound library.
Standard Mode gives you a natural tone without signal processing or effects.
Live Set Mode gives access to dynamic audio effects like chorus, reverb and delay. Combine these up to five different parameters for a live performance vibe.
Split Mode allows you to play two instruments at once using one keyboard. Adjust each track's volume separately for dynamic control.
Duet Mode makes it easy to practice with others. Assign each side of the keyboard its own tonal range and choose Standard or Live Set settings.
Mic Functionality
The Roland FP-90X has top-notch mic integration. You can put a mic inside the piano and record audio from the output. It has four quality mic preamps with low-noise operation. This is great for recording a solo or a group. The sound is rich and clear due to the 32-bit processing and 20Hz to 20kHz frequency response.
It also has two independent mic signals for use as a mini PA system. The four mic preamps work with both balanced XLR and unbalanced jack inputs. This makes it compatible with almost any mic.
The mic features of the Roland FP-90X are ideal for performers or creators who want to record, monitor, and even perform through their instrument with ease.
Song Recording and Playback
The Roland FP-90X allows you to record performances in WAV and MP3 formats. Sharing your own music has been made easier. The recorder has REC/PLAY and Song Recorder functions which can make three recordings. You can use internal memory or an external SD card (up to 2 GB) to store recordings.
When playing back, you can select tracks, change speed (50–150%), repeat, adjust the tempo, have auto song play and add reverb effects. You can also export your recordings via USB for other people to hear.
Piano Every Day
The Piano Every Day app, specifically designed for Roland digital pianos like the FP-90X, is an invaluable tool for both beginners and experienced players looking to enhance their practice routine. This innovative app, available for iOS and Android devices, offers a range of exercises, songs, and learning tools that not only keep you engaged but also help track your progress over time.
One of the key features of the Piano Every Day app is its compatibility with the Roland FP-90X's Bluetooth connectivity. This seamless integration allows you to wirelessly connect your smartphone or tablet to the digital piano, providing access to interactive sheet music, daily exercises, and performance tracking. The app also includes a variety of fun and engaging features that motivate you to practice more often, ultimately improving your piano skills and overall playing experience.
The Roland FP-90X stands out among digital pianos with its built-in Bluetooth connectivity, which provides a seamless and convenient way to expand the instrument's capabilities. By wirelessly connecting your smartphone, tablet, or other Bluetooth-enabled devices to the FP-90X, you can access a wealth of additional resources, apps, and features that enhance your playing experience, making it more interactive and enjoyable.
With Bluetooth connectivity, the FP-90X allows you to stream music directly through the piano's powerful speaker system. This feature enables you to play along with your favorite songs or backing tracks, providing valuable practice opportunities that help you develop your skills as a musician. Additionally, Bluetooth connectivity lets you integrate your digital piano with various learning apps, such as Roland's Piano Every Day app, which offers interactive exercises, progress tracking, and more. This modern approach to learning and practicing piano is perfect for musicians of all levels looking to improve their skills and have fun while doing so.
Connectivity
The Roland FP-90X offers a wide array of connectivity options, making it a versatile and adaptable choice for musicians who require a digital piano that can easily interface with their existing setup. With USB, MIDI, and audio jacks, users can effortlessly integrate the FP-90X with other instruments, digital audio workstations (DAWs), or recording equipment. This level of connectivity ensures that the FP-90X can cater to the diverse needs of musicians, whether they are composing, recording, or performing live.
In addition to its standard connectivity options, the FP-90X also features built-in Bluetooth capabilities, which further expand its potential uses. Bluetooth connectivity enables wireless pairing with smartphones, tablets, or other devices, allowing users to access various music apps, learning resources, or even stream audio through the piano's built-in speaker system. This combination of traditional and modern connectivity options ensures that the Roland FP-90X is not only a powerful and high-quality digital piano but also a versatile tool that can easily adapt to the ever-evolving needs of today's musicians.
Accessories
The Roland FP-90X comes with a selection of accessories designed to enhance your playing experience and provide you with everything you need to make the most of this exceptional digital piano. Here's a detailed look at the included accessories:
Owner's Manual: The comprehensive owner's manual contains detailed instructions on how to set up, operate, and maintain your Roland FP-90X. It covers everything from basic operations to advanced settings and features, ensuring that you can make the most of your digital piano.
Leaflet "USING THE UNIT SAFELY": This safety leaflet provides essential guidelines and precautions to follow while using your FP-90X to ensure your safety and protect the instrument from potential damage.
AC Adaptor: The included AC adaptor supplies power to the Roland FP-90X, allowing you to plug the instrument into a wall outlet. Make sure to use the provided adaptor to avoid damaging the digital piano or causing any electrical issues.
Power Cord: The power cord connects the AC adaptor to the wall outlet, ensuring a stable and secure power supply for your FP-90X.
Music Rest: The Roland FP-90X comes with a sturdy and stylish music rest that easily attaches to the top of the digital piano. This music rest provides a convenient and secure place to hold your sheet music or tablet while you play.
DP-10 Damper Pedal: The included DP-10 damper pedal is a high-quality, responsive pedal that mimics the feel and function of an acoustic piano's sustain pedal. It features a non-slip rubber base for stability and a continuous zone that allows for half-pedaling, providing a more nuanced and expressive playing experience.
While the Roland FP-90X includes these essential accessories, there are additional accessories available for purchase that can further enhance your playing experience:
KSC-90 Piano Stand: The optional KSC-90 piano stand is designed specifically for the Roland FP-90X. This sturdy and attractive stand not only provides a stable base for the digital piano but also adds a touch of elegance to your setup.
RPU-3 Triple Pedal Unit: For a more advanced and realistic pedaling experience, you can opt for the RPU-3 triple pedal unit. This optional accessory features damper, sostenuto, and soft pedals, offering more precise control over your piano's dynamics and resonance.
Carrying Case: A carrying case, such as the Roland CB-88RL or CB-76RL, can protect your FP-90X from damage while on the go and make it easier to transport.
By investing in these accessories, you can maximize the functionality and enjoyment of your Roland FP-90X digital piano, ensuring a seamless and satisfying playing experience.
Summary
Pros
Excellent sound quality with Roland's SuperNATURAL Piano modeling technology
Versatile sound options with over 300 built-in sounds, including electric pianos, organs, and strings
Advanced keyboard action with a PHA-50 progressive hammer action that feels natural and responsive
Intuitive and user-friendly interface with a large color LCD screen and dedicated control knobs
Bluetooth audio and MIDI connectivity for seamless integration with smartphones, tablets, and computers
Lightweight and portable design that makes it easy to transport and set up
Cons
Higher price point compared to some other digital pianos on the market
Some users have reported occasional glitches with the Bluetooth connectivity
The onboard speakers may not be powerful enough for larger venues and performances, requiring external amplification
As a digital pianist, I have had the pleasure of experiencing numerous digital pianos, each with their own unique qualities. Today, I am excited to share my thoughts on the Roland FP-90X, a highly acclaimed digital piano with a plethora of features that cater to both beginners and professionals alike.
One of the most crucial aspects of a digital piano is its keyboard action. The Roland FP-90X utilizes the impressive PHA-50 Progressive Hammer Action with Escapement, which closely mimics the feel of an acoustic grand piano. The keys are a combination of wood and molded materials, providing an authentic touch and response that allows for expressive playing. Furthermore, the escapement mechanism and ivory-feel key surfaces add to the overall realism. As a digital pianist, I am highly satisfied with the FP-90X's keyboard action, as it delivers a truly enjoyable playing experience.
The Roland FP-90X boasts a sleek, modern design that blends seamlessly with any home or studio setting. Its compact size and lightweight build make it easy to transport and set up, allowing you to perform or practice anywhere. The intuitive control panel is user-friendly and uncluttered, enabling you to quickly access and navigate through various functions and settings. Additionally, the built-in speaker system provides a rich, immersive sound that fills the room, eliminating the need for external amplification in most situations.
Roland's renowned SuperNATURAL Piano Modeling technology is at the heart of the FP-90X, delivering exceptionally realistic and detailed piano sounds. The flagship model also includes the PureAcoustic Piano Modeling, which enhances the tonal clarity and depth. This technology captures the intricate nuances and harmonics of an acoustic piano, ensuring a truly expressive playing experience. With over 350 onboard tones, including electric pianos, organs, strings, and synths, the FP-90X caters to a wide range of musical genres and styles. The sound quality is genuinely remarkable, and as a digital pianist, I am thrilled with the immersive and dynamic soundscape that this piano offers.
The Roland FP-90X is packed with advanced features that cater to various pianists' needs. Some highlights include:
Bluetooth connectivity: This allows you to wirelessly connect to your smartphone, tablet, or computer for seamless integration with apps and MIDI functionality. You can also stream audio directly from your device, using the FP-90X as a high-quality speaker system.
Customizable sound: The onboard Piano Designer lets you fine-tune various aspects of the piano sound, such as string resonance, lid position, and key-off noise, to create your ideal piano tone.
Built-in rhythms: The FP-90X includes over 40 rhythm patterns, allowing you to practice and perform along with various musical styles.
Recording capabilities: The piano's built-in USB recorder enables you to record your performances in WAV or MP3 format directly to a USB flash drive.
Three-band equalizer and onboard effects: This provides you with the flexibility to sculpt your sound, adding depth and character to your performances.
The Roland FP-90X is a truly impressive digital piano that excels in keyboard feel, design, sound, and features. As a digital pianist, I am delighted with the authentic playing experience and rich sound quality it offers. With its advanced features and user-friendly interface, the FP-90X is suitable for both beginners and professional pianists, making it a fantastic investment for any musician looking to expand their musical horizons. Whether you are a student, a teacher, or a performing artist, the Roland FP-90X is a versatile and reliable digital piano that will exceed your expectations and inspire your creativity.
In summary, the Roland FP-90X delivers an outstanding combination of authentic touch, dynamic sound, and advanced features that cater to a wide range of pianists. Its sleek design and portability make it an attractive choice for musicians on-the-go, while its powerful onboard speaker system ensures that your performances will be heard and appreciated.
After thoroughly evaluating the Roland FP-90X, I can confidently recommend it as a top-tier digital piano that is well worth the investment. Its expressive capabilities, customization options, and user-friendly interface make it a pleasure to play, and I am certain that it will bring joy and inspiration to any pianist who chooses to make it a part of their musical journey.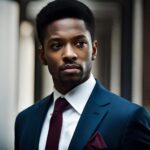 Hi, my name is Pallav, and I've been playing the piano for over 20 years. I'm also the proud owner of Digital Keyboard Piano, an online platform where I share detailed reviews of the latest MIDI controllers, digital pianos, and related equipment.