As a pianist and keyboard enthusiast, I'm always on the lookout for quality digital pianos that don't break the bank. Yamaha's NP-12 and NP-32 models caught my eye as affordable options tailored specifically for beginners like myself, so I decided to take the plunge and purchase the NP-32 to put it through its paces.
After spending a few weeks playing and practicing on the NP-32, I'm ready to share my thoughts on how these compact keyboards perform as entry-level instruments.
Overview of the Yamaha NP Series
The NP-12 and NP-32 belong to Yamaha's Piaggero line of portable keyboards. Piaggero translates to "playmate" in Italian, reflecting the focus on accessibility and portability. The NP series was launched in 2016 as a simplified alternative to Yamaha's popular P-Series keyboards, stripping away many advanced features to concentrate on high-quality piano sounds.
The NP-12 is the more compact model with 61 full-size keys, while the NP-32 extends the range to 76 keys. The keyboards are extremely lightweight at around 12-13 lbs, making them easy to transport or use on a basic keyboard stand. Despite the lightweight, Yamaha didn't compromise on speaker power – the NP-32 packs two 6W amps and the NP-12 has 2.5W drivers.
| Image | Product | Feature | Price |
| --- | --- | --- | --- |
| Top Pick | YAMAHA NP12 | Yamaha NP-12 has 61 full-size keys. It has 64-note polyphony and dual voices. Plus, 18 preset songs and a sustain pedal jack. | Check On Amazon |
| | Yamaha NP32 | Yamaha NP-32 has 76 piano-style keys. It has advanced response technology, stereo samples from real grand pianos, 3 reverb options, and 4 control knobs. | Check On Amazon |
Unboxing and Setup
I ordered the NP-32 online and it arrived securely packed in a box with molded styrofoam. The package included the keyboard itself, a power adapter, sustain pedal, music rest, and manuals. Setup took less than 10 minutes – I simply attached the music rest, connected the pedal and power, and I was ready to play.
The minimalist design means there's not much to tweak or adjust on the NP-32. After powering it on, all I had to do was set the master volume and I was good to go. The lack of confusing menus or intimidating parameter screens makes the NP-32 welcoming for complete beginners.
Design and Build Quality
Weighing in at 12.6 lbs, the NP-32 achieves an impressive balance of portability and playability. The streamlined chassis occupies minimal space on a desk or stand. I was concerned the light weight would mean flimsy construction, but the NP-32's build quality belies its diminutive proportions. The plastic casing feels solid, with no creaking or flexing under pressure. The buttons have a satisfying click, and the power switch has just the right amount of resistance.
The full-size keys are made of Yamaha's proprietary "Graded Soft Touch" material. They feel firm and responsive when played, with a matte texture that provides decent grip. While the keys are unweighted, their graded action mimics the feel of an acoustic piano, with lower notes requiring slightly more force than higher ones. The keys are touch-sensitive, letting you control volume dynamics based on playing force.
Sounds
Despite its budget-friendly price, the NP-32 carries the renowned Yamaha sound engine. It offers 10 high-quality instrument voices:
Grand Piano
E.Piano 1
E.Piano 2
Harpsichord
Vibraphone
Pipe Organ
Jazz Organ
Strings
Choir
Synth Pad
The piano and electric piano voices are simply superb, benefitting from Yamaha's meticulous sampling. Notes ring out with remarkable clarity and character. Subtle nuances like key-off noises and delicate overtones make the instruments come alive. The E.Piano 1 voice captures the classic Rhodes tone, while E.Piano 2 has a more modern synth-like flavour.
Beyond the pianos, the NP-32 shines with its vibraphone and pipe organ voices. The rich, warm drawbar organ tones are ideal for gospel and blues. The choir and strings have a basic sound, but are useful for layering. The synth pad provides lush textures. There are no drum kits or other rhythmic sounds, keeping the focus strictly on instrumental voices.
Effects
A selection of four reverb types lets you tailor the spatial ambience. Room, Stage, and Hall simulations offer an increasing sense of space, while the Delay effect produces gentle echoes.
There's no option to adjust reverb depth or time – you simply cycle through the effects with the dedicated button. The reverb complements the onboard voices nicely without being overpowering.
Polyphony
An important specification for any digital piano is its polyphony – this determines how many notes can sound simultaneously without dropping out. The NP-32 provides 64-note polyphony, which is decent for a starter keyboard in this price range. During my practice sessions, I didn't experience any issues with note dropout, even when using the sustain pedal or playing dense chords.
Features
As its name suggests, the NP-32 focuses on the essentials. Operation is blissfully simple thanks to the straightforward control panel. Here are the main features:
10 instrument voices – Selected with dedicated buttons
Dual mode – Layer two voices together
Touch sensitivity – 3 types plus off
Reverb effects – 4 types
Metronome – Adjustable tempo and time signature
Transpose – Shift key up/down by 2 octaves
Tuning – Adjust in 0.2 Hz steps
Sustain jack – For connecting pedal
Demo songs – 10 piano + 10 voice songs
Recording – Capture your performance
The dual mode is great for combining piano and strings or layering two different E.Piano sounds. Recording your playing is a nice capability at this price. The metronome and transposition extend the keyboard's versatility for practice.
However, there are some notable omissions. Unlike some competitors, the NP-32 lacks auto-accompaniment rhythms or advanced education features like lesson modes. For those, you'll need to step up to Yamaha's PSR-series. But the NP-32 focuses on high-quality piano sounds rather than bells and whistles.
Connectivity
For connectivity, the NP-32 keeps it simple with just a USB port and a headphone jack. The USB allows you to connect to a computer as a MIDI controller. Unfortunately there's no built-in audio interface for recording directly to a DAW. The 1/4″ headphone jack lets you plug in either headphones or external powered speakers.
I would have liked to see MIDI or aux line outputs to connect the keyboard to a mixer or audio interface. However, the onboard speakers are loud and clear enough for home practice. And the USB MIDI makes it easy to use the NP-32 with music production software.
Accessories
The NP-32 ships with a set of basic accessories:
Sustain pedal
Music rest
AC power adapter
Manuals
The included pedal is functional but plasticky. I'd recommend upgrading to the Yamaha FC3A pedal which has a more realistic feel. The music rest is small but does the job. It would have been nice to get a power cable with a right-angled head so it doesn't stick straight out from the keyboard.
Ease of Use
Simplicity is one of the NP-32's biggest strengths. The pared down controls and minimal menus speed up learning compared to more complex keyboards. Within minutes of unboxing it, I was already playing tunes and experimenting with the various voices. The well-written manual is easy to follow too.
The intuitive layout places the most important functions – volume, voices, reverb – right at your fingertips. Despite its budget price, the NP-32 doesn't feel like a toy. The full-size keys and quality construction instill confidence. Everything works reliably with no glitches or unwanted noises.
Sound Quality
The NP-32's 6W speaker system produces impressive volume without distortion. The speakers deliver Yamaha's exquisite piano samples with sparkling clarity across the frequency spectrum. Notes ring out fully with sustained decays that fade naturally. The sound projects nicely when playing for small groups or audiences.
Headphones reveal even more fine details and nuance in the NP-32's sounds. The pianos become wonderfully expressive, letting you craft delicate phrasing or powerful crescendos. The reverb blooms beautifully in the headphones, enhancing the sense of space.
Key Action
While not fully weighted, the NP-32's keys respond well under the fingers. The graded action makes playing feel more natural compared to synths with uniform resistance. The keys have just enough weight to build proper finger technique. Responsiveness is excellent, allowing rapid repeated notes or grace notes.
With 76 keys, the NP-32 provides ample range for learning classics as well as modern songs. The keys themselves are smooth and noise-free. I didn't experience any sticky or sluggish behavior even during vigorous fortissimo passages. For an unweighted keyboard at this price, the NP-32 delivers impressive dynamics and playability.
Learning Features
While light on lesson modes, the NP-32 still provides helpful tools for practice. The onboard songs clearly demonstrate each instrument's voice, making it easy to preview the sounds. The metronome keeps you on time, speeding up your rhythm skills. Recording lets you critique your performances. And the transpose function expands the repertoire you can tackle.
However, there are no built-in lessons or notation displays. Beginners would need to use external apps or instructional books to learn notation and theory. But the NP-32 focuses on being a great-sounding instrument above all else. For education features, Yamaha's PSR-series keyboards are more fully equipped.
Versatility
Despite its straightforward design, the NP-32 is versatile enough to suit various musical scenarios. The portable form factor and battery power option are perfect for mobile performing. The NP-32 makes a great alternative to acoustic pianos for small gigs. The sounds work for jazz, pop, classical, and more.
At home, the NP-32 integrates seamlessly into a studio setup. The USB MIDI connectivity allows controlling DAW software and virtual instruments. The sounds layer nicely with tracks when recording. And the headphone jack is ideal for silent practicing so you won't disturb housemates.
NP-12 vs NP-32
Yamaha also offers the NP-12, which is identical to the NP-32 but with 61 keys instead of 76. The NP-12 shaves off a few pounds for even easier transport. With 15 fewer keys, the NP-12 is great if you're tight on space or want maximum portability.
However, the 76-key NP-32 provides a much more realistic piano playing experience. The extended range allows you to play a wider variety of music. And the NP-32's 6W speakers have fuller, richer sound compared to the NP-12's 2.5W drivers. Unless size is the priority, I'd recommend spending a bit more for the NP-32.
Pros
Lightweight and portable
76 responsive keys with graded action
Yamaha's legendary piano sounds
Clear and loud 6W speaker system
Quality construction for the price
Extremely easy to use
USB MIDI and headphone jack
Power adapter included
Cons
Keys are unweighted
No line outputs
Limited effects and features
No teaching modes or notation display
Optional accessories add to cost
Can't record audio directly to computer
Who It's For
The NP-32 hits a sweet spot between price, portability, and performance. The pared-down controls and focused sound set make this a great first keyboard for absolute beginners. Experienced players will appreciate the authentic Yamaha piano sounds. And the lightweight design is ideal for gigging or mobile performing.
However, the lack of weighted keys means the NP-32 doesn't replicate the true acoustic piano feel. For classical pianists or purists, the NP-32 probably won't satisfy as a primary instrument. But as a portable secondary option, it's tough to beat.
Verdict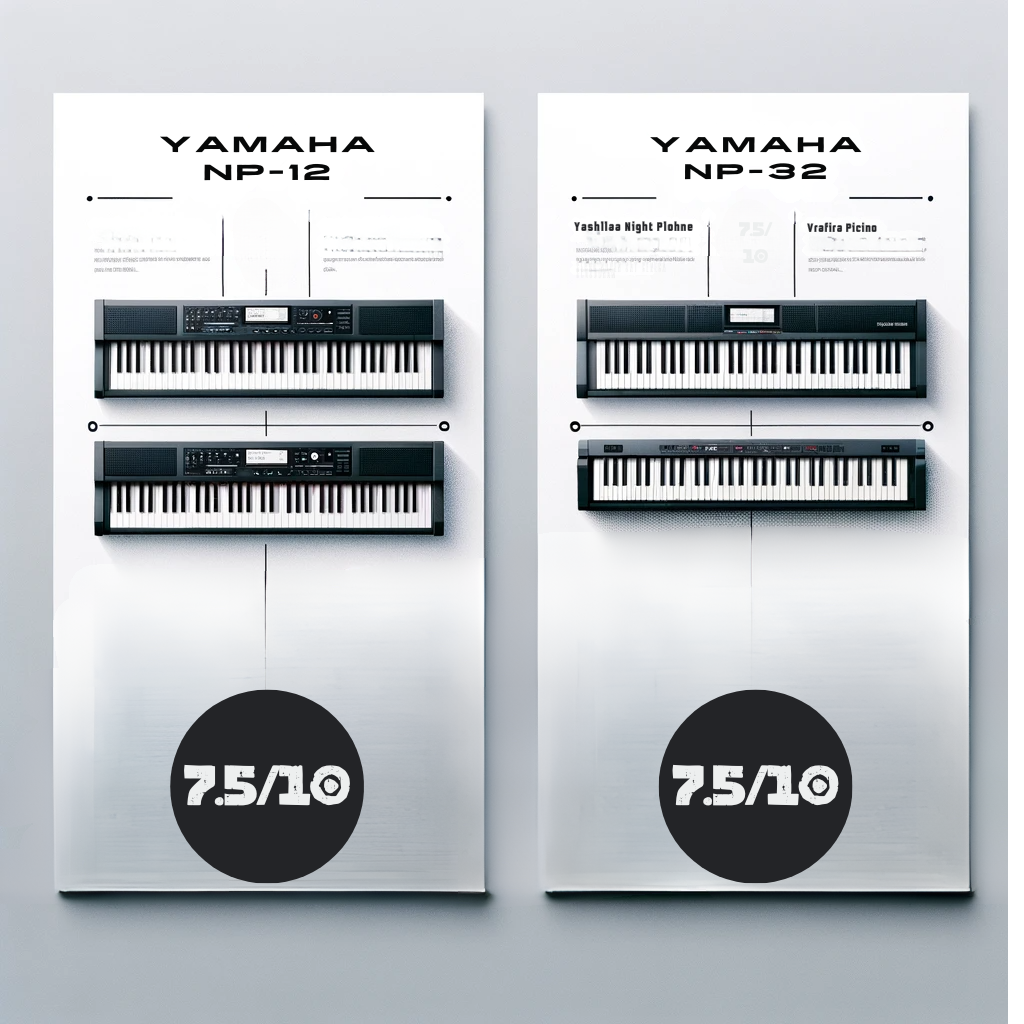 After spending quality time with the Yamaha NP-32, I'm thoroughly impressed by how much value Yamaha packed into this petite keyboard. The sounds are top-notch, especially the pianos and E.Pianos. The construction feels anything but cheap. And the ease of use makes this a keyboard you can start playing right out of the box.
For new pianists seeking an affordable, quality instrument, the NP-32 is an excellent choice. The focused design provides a clear path for learning. And the portable form factor lets you practice anywhere. Intermediate players will appreciate the authentic Yamaha voices that punch above the NP-32's price class.
In terms of improvements, I would have liked more connectivity options and a true piano-style sustain pedal. But considering its very reasonable price, the NP-32 delivers impressive substance and playability. If you're seeking Yamaha's renowned sound in a compact, portable package, the NP-32 packs a serious punch.
FAQs
Q: What is the Yamaha NP-12 and NP-32?
A: The Yamaha NP-12 and NP-32 are digital keyboards in the Piaggero series.
Q: Can I play the Yamaha NP-12 and NP-32 like a real piano?
A: Yes, the Yamaha NP-12 and NP-32 have a graded soft touch keyboard that mimics the feel of a real piano.
Q: Is the Yamaha NP-12 and NP-32 recommended for beginners?
A: Yes, the Yamaha NP-12 and NP-32 are popular choices for beginners due to their user-friendly interface and beginner-friendly features.
Q: Does the Yamaha NP-12 and NP-32 have weighted keys?
A: No, the Yamaha NP-12 and NP-32 do not have weighted keys.
Q: Can I connect the Yamaha NP-12 and NP-32 to external speakers?
A: Yes, the Yamaha NP-12 and NP-32 have a sustain pedal jack and can be connected to external speakers for enhanced sound.
Q: Are there any additional features on the Yamaha NP-12 and NP-32?
A: Yes, the Yamaha NP-12 and NP-32 offer extra features such as the Yamaha Digital Piano Controller app and the Yamaha NoteStar app.
Q: How does the Yamaha NP-12 and NP-32 compare to the Yamaha P-45?
A: The Yamaha NP-12 and NP-32 are less expensive than the Yamaha P-45 but still offer great sound quality and functionality.
Q: What is the battery life of the Yamaha NP-12 and NP-32?
A: The Yamaha NP-12 and NP-32 can be powered by batteries, battery life of NP-12: Up to 16 hours on 6 AA alkaline batteries, NP-32: Up to 7 hours on 6 AA alkaline batteries
Q: Can I connect the Yamaha NP-12 and NP-32 to a computer or other devices?
A: Yes, the Yamaha NP-12 and NP-32 have a USB to Host port for connecting to a computer or other devices.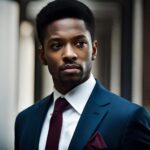 Hi, my name is Pallav, and I've been playing the piano for over 20 years. I'm also the proud owner of Digital Keyboard Piano, an online platform where I share detailed reviews of the latest MIDI controllers, digital pianos, and related equipment.