As a pianist with over 20 years of experience playing and teaching piano, I'm always on the lookout for quality digital pianos that can provide an authentic playing experience without breaking the bank. The Alesis Recital is one such model that caught my eye – it's affordably priced under $300, yet offers features that mimic an acoustic piano remarkably well for the cost.
I was able to get my hands on the Alesis Recital to test it out extensively over several weeks. In this review, I'll provide my honest take as a pianist on how this digital piano stacks up in terms of sound quality, key action, features, and overall value. Read on for the full scoop!
Alesis Recital First Impressions
Straight out of the box, the Alesis Recital cuts a sleek profile with its slim, portable design. Weighing in at just 15.7 pounds, it's lightweight enough to transport easily from room to room.
The minimalist aesthetic features clean lines and a white and woodgrain finish that give it an elegant, understated look. While made of plastic, the construction feels solidly built – this doesn't have a cheap or flimsy feel to it.
Setting up the Recital is a breeze – simply unfold the keyboard stand, plug in the power cable, and turn it on. The full 88 keys with adjustable touch response also impressed me upon first try. While they don't feel exactly like an acoustic piano, the semi-weighted keys respond well to nuanced playing dynamics.
Key Action
The Alesis Recital features 88 full-sized, semi-weighted hammer action keys with adjustable touch response. The graded hammer action is designed to recreate the feel of an acoustic piano, with keys that get progressively heavier from left to right.
After extensive playing, I can confirm the keyboard action feels fantastic, especially considering the price. The keys have a satisfying weight and bounce back responsively when played. While not completely identical to an acoustic piano, the nuanced feel allows for practicing dynamics like pianissimo to fortissimo.
Touch response can also be adjusted to suit your playing style – Light, Normal, or Heavy. I found the Normal setting provided the most natural piano feel, but it's nice having the option to customize.
The Alesis Recital provides a very realistic keybed for the money. The weighted keys go a long way in mimicking the touch and response of an acoustic piano on a budget.
Sound Quality
For a digital piano under $300, the Alesis Recital produces surprisingly rich, authentic piano sounds. It utilizes Alesis' proprietary Sound Engine to recreate the complex tonal qualities of an acoustic grand piano.
Five built-in voices provide pleasing tonal variety:
Acoustic Piano – warm and mellow, great as a main piano voice
Electric Piano – crisp and bell-like, ideal for jazz or pop styles
Organ – pipe organ tones, full and majestic
Synth – spacey, ambient pads for new age or electronic music
Bass – deep upright bass tones
The piano and electric piano voices are the highlight – they sound full, natural, and resonant through the built-in 20W speakers. From bright, staccato playing to sustained legato passages, the dynamics come through beautifully.
Some other digital pianos in this price range suffer from a flat, lifeless quality, but that's not an issue here. The Alesis Recital produces a vibrant, authentic tone comparable to more expensive models.
Polyphony
Polyphony is a huge factor when buying a keyboard. It's the maximum number of notes that can be played at once. This is great for pieces with multiple voices, like lush strings or jazz chords.
The Alesis Recital 88-key digital piano has an impressive 128 polyphony voices. It means you can play complex pieces without losing any sound. It also helps to avoid muting other notes. Few entry-level keyboards have this much polyphony. That makes it an excellent choice for pianists who need to watch their budget.
Features
For an entry-level digital piano, the Alesis Recital comes well-equipped with features to enhance the playing experience:
Lesson Mode – This splits the keyboard into two identical 44-key pianos, allowing you to practice hands separately alongside a teacher or lesson plan. Very useful training feature.
Split Mode – Splits the keyboard into two voices, so you can play bass in the left hand and piano in the right for example. Broadens your musical horizons.
Two Track MIDI Recorder – Helps capture your musical ideas or record practice sessions for review.
Reverb – Adds spaciousness and depth to the piano voices. Has room, hall, and plate reverb options.
Chorus – Creates a rich, swirling effect similar to an ensemble of pianos playing together.
Metronome – Can be customized with different time signatures and tempo to aid practicing.
While it doesn't have an overwhelming amount of features, the Alesis Recital includes the essentials an aspiring pianist needs. The Lesson, Split, and Recorder functions are especially valuable for proper training.
Connectivity
In terms of connectivity, the Alesis Recital keeps it simple with just a 1/4" headphone jack and 1/4" sustain pedal input.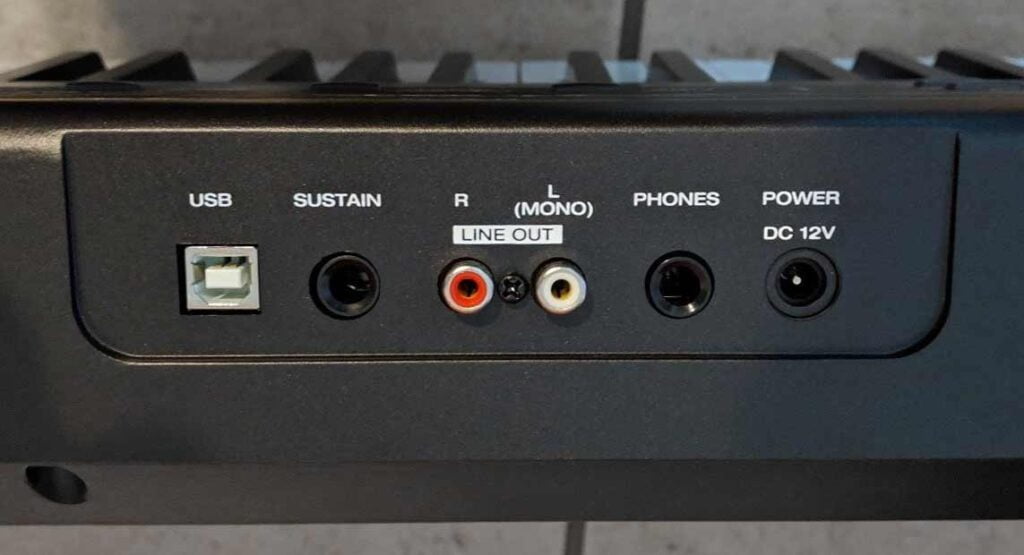 The headphone jack allows for private practice without disturbing others. Audio quality through headphones is excellent, with dynamic stereo sound.
A sustain pedal can be plugged in to prolong notes and add expression – the pedal sold with the Recital works decently. The lack of MIDI or USB ports limits connectivity, but keeps operation straightforward for beginners.
Pros
Realistic piano sound through 20W speakers
Graded hammer action keys with adjustable touch response
Useful Lesson, Split, and Recorder modes
Sleek, portable design weighing just 11.5 pounds
Affordable pricing under $300
Cons
No MIDI or USB ports
Limited to just 5 instrument voices
Pedal included could be more robust
No LCD display screen
Who It's For
The Alesis Recital is an excellent starter digital piano for beginner players or students. It provides a great-feeling keyboard and authentic piano sound for an affordable price. The streamlined design and useful learning features also make it ideal for younger students.
Intermediate players can benefit from the Recital as a portable practice piano, though the lack of voices and connectivity may be limiting for more advanced musicians. For professional-level performance, you'd want to upgrade to a more full-featured digital piano.
The Verdict
After thoroughly testing the Alesis Recital, I believe it deserves its reputation as one of the best beginner digital pianos available today. The combination of realistic key feel, great piano sound, and approachable price is hard to beat.
While it doesn't have all the bells and whistles of a high-end model, the Recital nails the basics. For an aspiring pianist wanting to learn on an authentic instrument without breaking the bank, I don't think you can do much better than the Alesis Recital.
It's not a perfect digital piano, but in the sub-$300 price range, the Recital hits a genuine sweet spot between quality and affordability. If you're a beginner looking to buy your first piano, I wouldn't hesitate to recommend checking out the Alesis Recital.
Alternatives to Consider
The Alesis Recital is a great entry-level digital piano, but may not be right for everyone. Here are two alternatives worth considering before making a purchase in the same price range:
Yamaha P45
Yamaha is renowned for their acoustic pianos, so the P45 brings that expertise to an affordable digital piano. It offers Yamaha's high-quality AWM stereo sampling for realistic piano tones through built-in speakers. The 88-graded hammer standard keys also feel great. At around $300, the Yamaha P45 is an excellent alternative to the Recital.
Casio CDP-S100
For those wanting more voices and connectivity, the Casio CDP-S100 packs in 700 tones, Bluetooth MIDI, and USB connectivity for under $300. The 88-scaled hammer action keys feel good, although some may prefer the Alesis' graded hammer weighting. Still, the CDP-S100 is a versatile alternative.
The Bottom Line
The Alesis Recital nails the fundamentals for an entry-level digital piano very well. The authentic sound and feel provide budding pianists with a quality instrument to learn on for an affordable price. While it lacks some features of more advanced models, the Recital focuses on nailing the basics right.
For beginners looking to buy their first piano, the Alesis Recital is easy to recommend based on its combination of playability, sound, and price. After spending significant time with it hands-on, I can confidently say it's one of the best options out there for getting started with digital piano under $300.
FAQs
Q: What is the Alesis Recital?
A: The Alesis Recital is a digital piano with 88 semi-weighted keys, designed for both beginners and intermediate players.
Q: What are the key features of the Alesis Recital?
A: The Alesis Recital features 88-key semi-weighted keys, 128-note polyphony, and built-in speakers with adjustable touch sensitivity. It also offers five built-in voices, including acoustic piano, synth, electric piano, and bass.
Q: Can the Alesis Recital be used for learning piano?
A: Yes, the Alesis Recital is an excellent instrument for learning piano. It provides features like layer mode, which allows you to play two sounds at once, and a lesson mode that divides the keyboard into two areas with the same pitch and voice, making it easier to follow along with lessons.
Q: How does the Alesis Recital compare to the Yamaha digital pianos?
A: While the Yamaha digital pianos are known for their high-quality sound and touch, the Alesis Recital offers a more affordable option without compromising on features and performance. It is a suitable choice for beginners and intermediate players looking for a reliable piano.
Q: Is the Alesis Recital a fully weighted keyboard?
A: No, the Alesis Recital features semi-weighted keys, which offer a more realistic feel compared to keyboards with unweighted keys but are not as heavy as fully weighted keys like those found on a real acoustic piano.
Q: Does the Alesis Recital have RCA outputs?
A: Yes, the Alesis Recital has RCA outputs that allow you to connect it to external amplifiers or speakers for a better audio experience.
Q: How does the Alesis Recital compare to the Alesis Recital Pro?
A: The Alesis Recital Pro is an upgraded version of the Alesis Recital. It has more built-in voices, advanced features like reverb and chorus effects, and an upgraded speaker system for improved sound quality.
Q: Is the Alesis Recital suitable for beginners?
A: Yes, the Alesis Recital is an excellent choice for beginners. It provides beginner-friendly features, such as lesson modes and a metronome, and its 88-key keyboard allows for proper hand placement and learning of the full piano range.
Q: How does the Alesis Recital compare to the Williams Legato?
A: While both the Alesis Recital and the Williams Legato are 88-key beginner digital pianos, the Alesis Recital offers more features and a better sound quality. It is considered a more versatile and reliable option for beginners.
Q: How does the Alesis Recital compare to a real acoustic piano?
A: The Alesis Recital can mimic the sound of a real acoustic piano, but it doesn't offer the same level of authenticity. However, it is a more cost-effective and portable alternative to a real acoustic piano.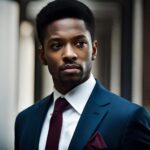 Hi, my name is Pallav, and I've been playing the piano for over 20 years. I'm also the proud owner of Digital Keyboard Piano, an online platform where I share detailed reviews of the latest MIDI controllers, digital pianos, and related equipment.