Update: In 2022, Yamaha released the P-125a which is nearly identical to the P-125, with the main difference being that the P-125a lacks the built-in audio interface that allowed the P-125 to stream audio in/out over USB. The P-125a only supports MIDI over USB. 
Looking for a top-notch portable digital piano that can cater to all your music needs? Look no further than the Yamaha P125 – one of the most sought-after models available today. With a plethora of options available, finding the perfect digital piano can be an arduous task. However, fear not! This Yamaha P125 review is here to assist you in your search.
The Yamaha P125 offers an ideal combination of performance and portability. The piano boasts a robust sound engine, graded hammer action keys, and an intelligent acoustic control system, enhancing the sound quality and replicating the tactile experience of playing an acoustic piano. Sporting a sleek and elegant design, this instrument is well-suited for both novices and seasoned professionals alike, seeking a versatile and compact digital piano.
But that's not all. In this article, we will delve deeper into the salient features of the Yamaha P125, which distinguishes it from other digital pianos available in the market. We will also highlight the pros and cons of this digital piano, and provide you with a comprehensive analysis of its performance, quality, and functionality. So, whether you're a neophyte or an accomplished musician, join us on this journey as we unravel the wonders of the Yamaha P125.
I was on the hunt for a digital piano that would give me professional playing experience and after months of research, I finally stumbled across the YAMAHA P125 88-Key Weighted Action Digital Piano with Power Supply and Sustain Pedal.
It seemed to fit all my requirements it had an authentic weighted action giving you complete control over your playing dynamics, lots of built-in sounds with great sound quality plus many other features.
After trying out this model in the store, I knew it was perfect for what I needed so decided to purchase one for myself. In this review, I'm going to share my experiences from owning the Yamaha P125 so far!
Design and Build Quality
The Yamaha P125 Digital Piano is an amazing instrument. It's lightweight and sleek, so it won't be a bother in any room. It's also durable and measures 52″L, 11.2″W, 5.5″D, and 43lbs for easy transport.
The P125 has a wooden chassis with a reinforced neck joint. Its pedal stand can handle advanced techniques like glissando and trills. It has 88 'graded hammer action' keys with matte black tops to prevent slipping. The keys have a synthetic ebony/ivory texture to feel like an authentic acoustic keyboard. The weight can be adjusted too, so you can choose the level of realism.
Behold! The Yamaha P125 marvels with its amazing functions and features. It's crafted for musicians of all levels. Its graded hammer action keyboard mimics an acoustic grand piano's response and feel. The matte-finished black keys make playing comfortable. Plus, the backlit LCD screen makes it easy to navigate through menus to adjust voices and rhythm effects quickly.
You can use this digital piano for practice or performance with its learning programs and recording functions.
Sound Quality
The Yamaha P125 Digital Piano provides a realistic playing experience. Its 88, full-sized, fully-weighted keys and Graded Hammer Standard action give an acoustic-piano feel. Plus, 10 other instrument sounds, such as strings and organs, have been carefully sampled.
The Real Grand Expression Sound Source tech delivers rich tones and adjustable resonance. The AWM (Advanced Wave Memory) sampling ensures natural sustain and tonality. Play alone late at night or perform on stage with others during the day and experience the Yamaha P125's depth, clarity, and power.
The Yamaha P125 digital piano is ideal for experienced players, casual hobbyists and those seeking professional sound. This 88-key model provides an unbeatable experience! It has a Pure CF Sound Engine to accurately imitate an acoustic piano. Plus, 192-note polyphony and multiple sound options to explore in compositions and performances.
About the product
Features
The Yamaha P125 is perfect for aspiring and experienced pianists. It offers amazing features that make it the ultimate digital piano experience. Play for yourself, with a friend, or in a music ensemble. It'll please everyone!
Dual Mode

: Combine two voices simultaneously for more expressive performances. Each hand can play different voices for unique character.

Split Mode

: Send each hand to a different voice while playing with two hands. Achieve fuller sound or texture when playing with friends.

Duo Mode

: Two players can play on the same keyboard at once. Make practice fun by taking turns playing songs or comping chords together.
Looking to show off your chops and really impress? Check out the Split Mode in this Yamaha Digital Piano. You can have up to two different voices playing simultaneously, so if you're a bit of a jazz master you can create some super cool rhythms with your left hand, then use piano sounds for the right-hand lead or vice versa! Whatever way it is, looks like everyone will be wanting an encore from you!
These features give musical flexibility, foster creativity, and encourage teamwork. Connect musically with others in any setting. The Yamaha P125 will bring out your best performances, alone or together.
Here are detailed Features of the Yamaha P125
The Yamaha P-125 is a digital piano designed with a sleek and compact form, making it easy to transport and store. Its 88-key Graded Hammer Standard (GHS) keyboard delivers a genuine piano-playing experience with weighted keys that simulate an acoustic piano's feel.
Featuring 24 different instrument sounds, including pianos, electric pianos, organs, strings, bass, and drums, the Yamaha P-125 allows easy sound selection with the press of a button. The piano also includes a Dual Mode, enabling two different instrument sounds to be played simultaneously, and a Split Mode, which divides the keyboard into two separate sections for different sounds.
The Yamaha P-125 boasts a maximum polyphony of 192, meaning that up to 192 notes can be played simultaneously, allowing for complex and layered music creation. Additionally, the piano's built-in 2-way speaker system has a total output of 14 watts, providing a rich and powerful sound.
With a USB port, the Yamaha P-125 allows for seamless connectivity with a computer or mobile device, making it compatible with various music apps and software. It also comes with a sustain pedal and music rest, making it immediately ready to use.
The Yamaha P-125 features a recording function that can record and playback up to two tracks, making it ideal for practice and composition. Additionally, it has a metronome, transpose function, and tuning function, providing additional tools for practising and performing.
Yamaha P125 has plenty of awesome extras! It has USB connectivity, so you can link it to your computer or other MIDI instruments. You can record and control your playing, and access new sounds and music libraries.
Plus, it has high-quality built-in speakers with the perfect sound balance. You'll always have the best audio – whether you're playing for yourself or an audience. It also has a headphone jack, so you can practice in silence. The sound is still crystal clear both for you and your listener(s).
All in all, Yamaha P125 digital piano is a great choice if you want the ultimate digital piano experience!
User Experience
The Yamaha P125 is an 88-key, digital piano. It has a weighted, hammer action Graded Hammer Standard keyboard to offer a realistic sound and feel. Yamaha created the P125 to be easy to use and intuitive for any musician. It has an acoustic piano-like look and feels, with a powerful control panel beside the keyboard.
The sound engine of the P125 is impressive. It uses Yamaha's Pure CF Sound Engine, which lets you recreate the sound of a real concert grand piano. With sampling technology, nuances are captured to make the voices robust and true to life.
The P125 has helpful features, such as:
Onboard songs for practice.

A

Metronome

for basic tempo.

100 preset

Styles

for creating backing accompaniment.

The

Smart Pianist

app for iOS devices allows for more customization options.

Bluetooth connectivity, allowing users to record performances and play over video game consoles.
The Yamaha P125 digital piano is an outstanding and comprehensive instrument for all kinds of pianists. From pros to newbies, it has something for everyone! Whether you're after pre-programmed sounds or a fully customized experience, this piano is the one.
It has a fantastic Smart Pianist app! This revolutionary app lets you learn, customise and share songs using your iPad® or iPhone®. Plus, you can record and playback your music until it's perfect with the onboard recorder!
The Yamaha P125 allows you to customise settings like touch sensitivity, reverb depth and volume level – creating your own sound like never before! Also, it has a new speaker system built in, so you can take it anywhere. If you're looking for an enjoyable yet powerful digital piano experience – the Yamaha P125 is the one for you!
88 Full-Size Piano Style Keys
The keys of the Yamaha P125 are designed to look and feel just like a real piano. With 88 full-size, weighted action keys mimicking an acoustic grand piano touch response, you get a playing experience rich with nuances that cannot be replicated by any other instrument out there. So go ahead and make some sweet music you'll really appreciate these authentic key demonstrations!
GHS Weighted Action – Lighter in the High Keys and Heavier in the Low Keys
Let's face it, playing the piano is an art form – so having a keyboard that can accurately represent different dynamics and tones is essential. Fortunately, this digital piano has GHS weighted action which ensures you get a realistic feel as your fingers traverse the full 88 keysmaking it feel lighter in the higher notes and heavier for lower ones, just like on an acoustic! Now no matter what style of music you choose to tackle, with the Yamaha P125 you know there won't be any problems with tonal accuracy or reliability.
Pure CF Sound Engine – Reproduces the Tone of an Acclaimed Yamaha Concert Grand Piano
When it comes to the realistic, dynamic sound reproduction of a concert grand piano, the Pure CF Sound Engine in the Yamaha P125 is pretty hard to beat. It captures all of the nuances and complexities from finger weighting and pedaling effects that signify a high-end acoustic playing experience – making it perfect for seasoned pianists or those looking to become one!
Tempo Range: 5 to 280
Speed demons rejoice! The YAMAHA digital piano has a tempo range of 5 to 280, so you can blow through any melody or beat faster than the speed of sound. With this built-in feature, your fingers won't be able to keep up with all that flying around. Even better is that your precision and timing will always remain spot on no matter how fast those keys are being pressed down thanks to its 88-weighted action keybed in place. So pick out your favorite song, set the tempo, and have fun playing along – because now you can do it lightning fast!
Tuning: 414.8 440.0 to 446.8 hertz
The YAMAHA P125 digital piano is musically and technically in perfect harmony. Its Yamaha tuning technology tunes the key settings so that every note you play on this keyboard sounds perfectly clear, stylish, and professional like a music studio pro! Thanks to its 414.8 446.8 Hz factory tuning range, your compositions will always sound great regardless of whether they're played quietly or loud enough for performance purposes – all without going off-key!
Pros and Cons
The Yamaha P125 is a feature-filled, digital piano that is perfect for any musician. It's lightweight and has comfy keys, plus an easy-to-use user interface. Plus, it has built-in headphones output, so you can practice in peace.
Pros:
Lightweight; easy to transport

Realistic sound quality

192-note polyphony for great production

Onboard effects like reverb/chorus/brilliance/FX

User interface and piano layout are intuitive

Speakers and headphones output for quiet practice.
Cons:
No MIDI or audio ports

No Bluetooth support.
Overall, the Yamaha P125 provides a great digital piano experience. It has high-quality sound, user-friendly interface and the onboard effects really help you take your music to the next level.
Review and Score
Our Score: 95/100
I recently purchased the YAMAHA P125 for my home and was extremely satisfied with it. It features advanced technologies such as graded hammer action, detailed three-stage piano simulation, a wide selection of sounds that range from authentic grand pianos to organ sounds, and much more.
This digital instrument has unbeatable playability which reproduces the true feel of an acoustic piano; making playing enjoyable any day! The customer reviews on Amazon are overwhelmingly positive so far, with some users raving about their experience. One user said This keyboard feels like a real acoustic piano!
The key bed is solid and very comfortable feeling like plastic aftertouch or anything Another one commented: To anyone reading this in doubt I say go for it!!! It never gets old how amazing its response time is going note to note!.
In terms of value for money you can't top what Yamaha has done here Personally I give it 95/100 score out of 100 Based on all these positive reviews, plus my own personal experience using the product myself I could not recommend the YAMAHA P125 enough if you want something affordable yet packed full (of) features. It really sets itself apart from other digital instruments within its price bracket.
Conclusion
I'm very pleased with the YAMAHA P125 88-Key Weighted Action Digital Piano. With powerful sound and a wide range of tones to choose from, it's perfect for me as a first-time digital piano buyer. The power supply and sustain pedal add that much more value to the product, making this an affordable but high-quality instrument that I'd recommend others consider if they're looking for a home digital piano!
Comparison of Yamaha P-125
As an expert digital pianist, I have had the pleasure of playing and reviewing some of the best digital pianos in the market. I would like to compare the Yamaha P-125 with three other popular models: the Kawai ES110, Roland FP-30X, and Casio PX-160.
Design-wise, all four pianos have a sleek and modern look that can fit any interior decor. However, the Yamaha P-125 stands out with its simplistic design and compact size, making it easy to move around and store. The Kawai ES110 and Roland FP-30X have a more traditional look, while the Casio PX-160 has a more professional appearance.
When it comes to the keyboard, all four models have a weighted hammer-action keyboard that simulates the feel of an acoustic piano. However, the Yamaha P-125 has a more responsive and tactile feel, thanks to its Graded Hammer Standard (GHS) technology. The Kawai ES110 also has a great feel to it, but some players might find it a bit heavier than the Yamaha. The Roland FP-30X and Casio PX-160 both have good key actions, but they are not as responsive as the Yamaha and Kawai.
In terms of sound quality, the Yamaha P-125 takes the lead again with its Pure CF Sound Engine that delivers rich and dynamic sound. The Kawai ES110 also has an impressive sound, but it might not be as rich as the Yamaha. The Roland FP-30X and Casio PX-160 have good sound quality, but they lack the depth and richness of the Yamaha and Kawai.
Polyphony is an important factor to consider when buying a digital piano. The Yamaha P-125 and Kawai ES110 both have a 192-note polyphony, which means you can play complex pieces without worrying about notes dropping off. The Roland FP-30X and Casio PX-160, on the other hand, have a 128-note polyphony, which might be limiting for some players.
When it comes to features and connectivity, all four pianos have their strengths and weaknesses. The Yamaha P-125 has a USB port that allows you to connect it to your computer or mobile device, but it lacks Bluetooth connectivity. The Kawai ES110 has Bluetooth connectivity, but it lacks a USB port. The Roland FP-30X and Casio PX-160 both have USB and Bluetooth connectivity, but they have fewer features than the Yamaha and Kawai.
Overall, each piano has its unique strengths and weaknesses, and it ultimately comes down to personal preference. The Yamaha P-125 is a great choice for players who prioritize responsive keys and rich sound quality. The Kawai ES110 is perfect for players who want a slightly heavier touch and a more traditional look. The Roland FP-30X and Casio PX-160 are both great options for players who want a good balance between features and affordability.
Frequently Asked Questions
Q: What is Yamaha P125?
A: Yamaha P125 is a digital piano that is considered the ultimate digital piano experience.
Q: Can you provide a review of Yamaha P125?
A: Sure! Yamaha P125 is one of the world's most popular digital pianos. It has a great sound engine and offers a realistic piano sound with its graded hammer standard action. The piano also comes with a Yamaha Smart Pianist app, which enhances your piano playing experience.
Q: What is the price range of Yamaha P125?
A: The price range of Yamaha P125 falls within the range of popular digital pianos in this price range.
Q: How does Yamaha P125 compare to Yamaha P115?
A: Yamaha P125 is an upgraded version of Yamaha P115. While both are popular digital pianos, the P125 comes with improved features and sound quality compared to the P115. The P125 also offers more advanced functionalities and connectivity options.
Q: Does Yamaha P125 come with a piano pedal?
A: Yes, Yamaha P125 comes with a piano pedal included.
Q: Is Yamaha P125 a good digital piano?
A: Yes, Yamaha P125 is considered a good digital piano due to its high-quality sound, realistic piano action, and advanced features. It is highly recommended for both beginners and experienced players.
Q: Can you provide a detailed review of the Yamaha P-125?
A: Certainly! The Yamaha P-125 is a popular digital piano that offers an excellent piano playing experience. It features a realistic piano sound, thanks to its sound engine and graded hammer standard action. The piano comes with the Yamaha Smart Pianist app, which allows you to control various settings and access a wide range of additional features. Overall, the Yamaha P-125 is a highly recommended digital piano for its sound quality, playability, and advanced functionalities.
Q: How does the P-125 sound?
A: The P-125 has a great overall sound, thanks to its high-quality sound engine. The piano sound is realistic and expressive, capturing the nuances of different playing styles. The built-in speakers deliver a clear and resonant sound, while you can also connect headphones for private practice or connect the piano to external amplifiers for larger performances.
Q: What is the Yamaha Smart Pianist app?
A: The Yamaha Smart Pianist app is an application that enhances your piano playing experience on the Yamaha P-125. It allows you to control various settings, such as choosing different piano voices, adjusting sound parameters, and saving settings for different songs. The app also provides access to a wide range of additional features, including sheet music, accompaniment styles, and recording capabilities.
Q: How is the piano action on the P125?
A: The piano action on the Yamaha P125 is excellent. It features graded hammer standard (GHS) action, which means the keys have a realistic weight and feel, similar to an acoustic piano. This allows for more expressive playing and helps to develop proper finger technique.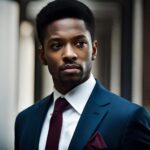 Hi, my name is Pallav, and I've been playing the piano for over 20 years. I'm also the proud owner of Digital Keyboard Piano, an online platform where I share detailed reviews of the latest MIDI controllers, digital pianos, and related equipment.