As a keyboardist and synthesizer aficionado who has played everything from funky vintage organs to the latest high-tech workstations, I was excited to finally get my hands on the renowned Korg MicroKorg.
This compact, affordable synth has achieved an almost legendary status among electronic musicians since its release in 2001.
In this comprehensive review, I'll share my experiences and impressions after extensively testing out MicroKorg's sound, features, design, and real-world usability.
A Little Background
First, for those unfamiliar with the MicroKorg, here's a quick rundown. The MicroKorg is a 2-octave, 37 velocity-sensitive key, polyphonic virtual analog synth with a built-in vocoder. It features multiple waveforms and algorithms that can generate classic analog-style sounds as well as more futuristic tones.
The MicroKorg also provides flexible real-time editing of sounds, with dedicated knobs for tweaking parameters like cutoff and resonance. It can run on batteries or via USB power, making it highly portable. The synth has become popular for its great sound, versatility, and approachable price point.
Initial Impressions – A Fun, Feature-Packed Synth
Upon unboxing the MicroKorg and powering it on for the first time, I was immediately struck by its fun, playful vibe. The compact design with brightly-colored buttons and retro fonts gives it an energetic, almost toy-like appeal. However, the sturdy construction, responsive keys, and weight of the unit make it feel like a quality instrument.
Diving into the sounds, I was thrilled by the large variety of wavetable oscillators and diverse selection of filters. From rich, warm analog emulations to harsh digital tones to strange, alien soundscapes – this little synth can produce an impressive sonic palette. I also appreciated the number of hands-on editing controls, allowing for easy real-time sound tweaking.
The built-in vocoder with included gooseneck mic is a nice bonus, making it simple to experiment with classic robotic vocal effects. Overall, the MicroKorg comes packed with capabilities in a fun, approachable package.
Sound Quality – Vintage Analog Flavor
Of course, the most important factor for any synth is how it actually sounds. I spent many hours playing with the MicroKorg's presets and programming my own patches to get a good feel for its character and capabilities.
The MicroKorg excels at delivering rich, fat analog tones reminiscent of vintage synths from the 70s and 80s. It's capable of very convincing analog emulations ranging from squelchy, funky leads to warm, creamy pads. The filters have a great retro vibe, especially when the resonance is cranked up.
I was particularly impressed by the bass sounds – the MicroKorg can produce some fantastically deep and bubbly bass patches that really pack a punch. From old-school acid grooves to deep Moog-like riffs, this little synth delivers bass tones that can anchor a mix.
The more aggressive, abrasive digital sounds are also well-represented. The MicroKorg can conjure up convincing metallic, C64-style leads as well as crystalline digital pads. While it may not be the ultimate synth for EDM-style sounds, it's certainly no slouch when it comes to hard, cutting tones.
Overall, the MicroKorg's audio engine is very well designed. With a bit of tweaking, it's possible to create amazingly authentic vintage synth sounds ranging from retro sci-fi tones to fat, juicy analog flavors. The sound quality far exceeds what one might expect in this price range.
Ease of Use – Approachable yet Deep
Considering its unusually small size, the MicroKorg packs in a remarkable number of direct hands-on controls. The front panel puts essential parameters like filter, envelope and oscillator settings at your fingertips. I love being able to shape sounds in real-time by turning knobs and flipping switches – it encourages experimentation and happy accidents.
The LCD display provides clear visual feedback on settings, while the 4-way cursor keys make it simple to quickly access various sound parameters. I'm pleased that Korg included dedicated knobs for filter cutoff, resonance and amp envelope – these are crucial controls for sculpting sounds.
Yet despite the immediacy of the front panel, the MicroKorg is also a deceptively deep synth. Under the hood, it's dividing the signal into multiple digital oscillators with complex modulation capabilities. The editing possibilities via the LCD menus can be extensive for those who want to dig deeper.
For beginners, the MicroKorg is the perfect gateway into synthesis, providing quick gratification plus room to grow your skills. At the same time, experienced sound designers will appreciate its versatility as both a performance instrument and a programming tool. Overall, it strikes a great balance between accessibility and depth.
Build Quality & Portability
Considering its affordable price tag, the MicroKorg feels reassuringly sturdy and well-built. The chassis is constructed from tough plastic that seems like it could withstand some abuse. The knobs and buttons have a nice resistance and snap to them. After extensively using the MicroKorg, I did not encounter any issues with loose connections or shoddy controls.
The 37-key keyboard is velocity-sensitive, though not fully weighted. The keys have a light, springy synth action that I found very playable. For leads and basses, the keyboard is certainly adequate. It might leave something to be desired for playing more expressive piano parts, but that's not what this synth is designed for.
At under 2 pounds, the MicroKorg is highly portable. It can run on 6 AA batteries, so it's easy to toss in a backpack and use anywhere inspiration strikes. The inclusion of a built-in speaker is handy for informal jam sessions. The optional battery power and small form factor make the MicroKorg an ideal travel companion.
Creative Potential – A Powerhouse in a Small Package
Though the MicroKorg is modestly priced and sized, it has some seriously robust capabilities under the hood. This is a synth that can keep delivering fresh inspiration over years of use. The dual oscillators per voice, multiple waveforms and algorithms, flexible routing options and deep modulation features give the MicroKorg tons of sonic range.
From thick, detuned leads to evolving soundscapes to sequenced arpeggios, this little powerhouse can produce an endless array of textures and effects. The vocoder opens up even more creative possibilities – it's a blast to robotize vocals or create harmonies between synth and voice.
Despite its vintage vibe, the MicroKorg can also generate weird, futuristic sounds ranging from video game blips to alien atmospherics. This synth covers a lot of ground sonically, which is essential for sparking new ideas and avoiding creative ruts.
Value Proposition – A Whole Lotta Synth for the Money
Considering its robust feature set, versatile sound engine, and tank-like build quality, the MicroKorg delivers absolutely outstanding bang for your buck. Street prices currently hover around $400, which frankly seems like an insanely good deal.
The MicroKorg has the capabilities of synths several times its price. It's difficult to think of another analog modeling synth that provides the same depth of programming options and sound-shaping controls in this price class. Factor in the built-in vocoder, battery power option, and portable form factor, and the value proposition is outstanding.
For beginners, the MicroKorg is ideal as a first synth, providing endless room for growth. For professionals, it's a great sketchpad and live performance tool. Whether trying to recreate vintage sounds or warp into uncharted sonic territory, the MicroKorg is a nearly endless source of inspiration at a bargain price.
Drawbacks – Understandable Limitations
With its small form factor, mini keys, and focus on portability, the MicroKorg may not be ideal as a main controller keyboard for the studio. The keys' light action facilitates playing fast leads, but lacks the full dynamic expression a piano-style keyboard provides.
The interface can feel a bit cramped, especially for those with larger fingers. Tweaking sounds relies heavily on the LCD menu diving, which slows down experimentation somewhat. I found myself wishing for a few more direct knobs for hands-on control.
It's also worth noting that the MicroKorg only has 2 octaves of keys. Experienced players may find the reduced key range somewhat limiting when playing intricate parts or wide chords.
While the MicroKorg can produce amazingly authentic analog tones, it lacks the true warmth and instability of real analog circuitry. There's an inherent sterility to the digital oscillators that analog purists may find objectionable.
Finally, the built-in speakers sound decent but quite small. To really hear the MicroKorg shine, you'll want to run it into a larger sound system or studio monitors.
However, considering the MicroKorg's tiny footprint and very affordable price point, these limitations seem generally understandable and acceptable. This is an instrument with a target audience of musicians on a budget seeking portability. For what it aims to provide, the MicroKorg hits the nail on the head.
Alternatives Worth Considering
The Korg MicroKorg has stood the test of time, but there are a few other synths worth considering as alternatives depending on your needs:
Korg Minilogue – With true analog oscillators and a larger keyboard, the 4-voice polyphonic Minilogue offers an authentic vintage synth experience with more hands-on control in a similarly compact form factor. However, it lacks the MicroKorg's digital waveforms and vocoder.
Novation Bass Station II – This analog mono synth recreates classic sounds from the past while adding modern touches like USB MIDI integration. The Bass Station II is more focused on bass and leads rather than pads.
Arturia MicroFreak – The MicroFreak has a unique digital oscillator design capable of strange, experimental sounds. The paraphonic architecture allows limited chords, but it's mainly focused on leads.
Modal Skulpt – A very compact virtual analog synth with touch controls and advanced modulation options. The Skulpt excels at vivid, futuristic tones.
Conclusion – A Modern Classic
Pros
Bargain price
Potent analog sound
Easy-to-operate interface
Compact and mobile size
High-quality effects and sounds that can be personalized
Numerous patch memories let you switch presets without losing custom settings
Cons
Low polyphony (4 voices) may limit complex chords or sounds for more experienced users
Limited memory stops the user from having plenty of patches/tones stored simultaneously
Newer synthesizers provide less features
Over 22 years after its initial release, the Korg MicroKorg still delivers exceptional value and versatility for electronic musicians. Its compact size, battery power option, and affordable price make it an ideal portable synth solution. While the interface can feel cramped at times, there's no denying the MicroKorg gives you tons of programming depth under the hood.
Most importantly, the MicroKorg sounds fantastic. From warm, squelchy analog emulations to bizarre alien warbles, this unassuming little synth can produce an inspiringly wide palette of sounds. Between the solid construction, great sound, and approachable workflow, the MicroKorg makes an outstanding first synth for beginners. Yet it has plenty to offer experienced producers and performers as well.
The MicroKorg has secured its reputation as one of the most popular and best-selling synths of the 2000s for good reason. It just gets so many things right, balancing power, portability, and playability. In the world of contemporary virtual analog synths, the Korg MicroKorg stands tall as a modern classic.
FAQs
Q: What is a Korg MicroKorg?
A: The Korg MicroKorg is a powerful synthesizer that offers a compact design with mini-keys, built-in presets, a sound editor, and MIDI capabilities.
Q: What are the key features of the Korg MicroKorg?
A: The key features of the Korg MicroKorg include its mini-keys, built-in presets, sound editor, MIDI functionality, and its compact size.
Q: Can the Korg MicroKorg replicate the sounds of the Korg MS2000?
A: Yes, the Korg MicroKorg is designed to replicate the sounds of the Korg MS2000. It offers similar capabilities and presets.
Q: Does the Korg MicroKorg have an arpeggiator?
A: Yes, the Korg MicroKorg features an arpeggiator which allows you to create rhythmic patterns and sequences.
Q: Does the Korg MicroKorg have a built-in microphone?
A: No, the Korg MicroKorg does not have a built-in microphone. However, it does have MIDI connectivity for external microphone control.
Q: Can I sync the Korg MicroKorg with other MIDI devices?
A: Yes, the Korg MicroKorg can be synced with other MIDI devices using MIDI clock signals.
Q: How many notes can the Korg MicroKorg play at the same time?
A: The Korg MicroKorg has four-voice polyphony, which means it can play up to four notes simultaneously.
Q: Does the Korg MicroKorg have stereo output?
A: Yes, the Korg MicroKorg has two audio outputs which can be used for stereo sound.
Q: Can I connect an external audio source to the Korg MicroKorg?
A: Yes, the Korg MicroKorg features an audio input that allows you to route external audio through the synthesizer.
Q: How many presets does the Korg MicroKorg have?
A: The Korg MicroKorg comes with 128 factory presets and the ability to overwrite them with your own customized sounds.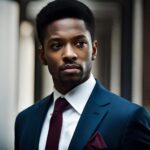 Hi, my name is Pallav, and I've been playing the piano for over 20 years. I'm also the proud owner of Digital Keyboard Piano, an online platform where I share detailed reviews of the latest MIDI controllers, digital pianos, and related equipment.