As a piano teacher for over a decade, I'm always on the lookout for quality yet affordable digital pianos to recommend to my beginning students. One model I've been impressed with is the Alesis Recital Pro, an 88-key digital piano with built-in speakers that retails for around $350.
After testing the Recital Pro for several weeks, I'm ready to share my thoughts on who this digital piano is best suited for and how it stacks up to other entry-level instruments.
Overview of the Alesis Recital Pro Digital Piano
The Alesis Recital Pro is an 88-key weighted hammer action digital piano with built-in 20W speakers. It has 12 voices including Acoustic, Electric, and Synth pianos, as well as Organs, Strings, and Bass. It also has built-in chorus, reverb, and modulation FX. There are four selectable reverb types (Room, Hall 1, Hall 2, Plate), and the modulation FX include Tremolo, Vibrato, Rotary, and Chorus.
The Alesis Recital Pro has full-size semi-weighted keys with adjustable touch response. There are two modes: Light (for softer playing) and Heavy (for a more realistic piano feel). The keys are also touch-sensitive, meaning the volume changes based on playing dynamics. This is an important feature for beginners learning proper technique.
Some other noteworthy features include Lesson Mode which splits the keyboard in two with the same pitch ranges for teacher/student practice, a metronome with adjustable tempo and time signatures, and 20 demo songs to play along with. The Recital Pro has stereo RCA outputs to connect to speakers, as well as a 1⁄4" headphone jack. It comes with a power adapter, music rest, and sustain pedal. The unit weighs just 26 lbs for easy portability.
Design
The Alesis Recital Pro looks sophisticated. A high-gloss wooden panel below the keys complements its 88-key hammer action keyboard. The backlit LCD display and controls are easily read and laid out clearly. They are simple and intuitive, perfect for those without a digital piano.
The foot pedal, included with the Recital Pro, adds expressive possibilities. It supports half-pedaling for smooth transitions and blending notes. It also has assignable controllers so players can quickly adjust settings. The package includes a power adapter, music rest, and a damper pedal. This increases control over sound production.
Keyboard
The Alesis Recital Pro features full-size, semi-weighted hammer action keys. The keys have a heavier touch in the bass and lighter touch in the treble, accurately emulating an acoustic piano. Each key is individually weighted, unlike organs with uniform resistance. The weight and movement feel solid under the fingers.
The keys respond well to changes in playing dynamics from pianissimo to fortissimo. The touch response can be adjusted between Light and Heavy modes. Light mode allows for softer playing, while Heavy requires more deliberate force on the keys. This is useful for building finger technique and strength.
The action is not graded hammer action like higher priced digital pianos, so the weight is consistent across the keys rather than progressively heavier from left to right. But this action surpasses organs or synths with non-weighted keys which do not build proper piano technique. For the price, the Recital Pro provides quality key weighting.
Sound and Speaker Quality
The Alesis Recital Pro utilizes Alesis Studio Grand Piano samples for its acoustic piano voices. The piano sounds are rich, natural, and nuanced. There is good dynamic range when playing soft to loud. The timbre changes realistically from the lower to higher registers to emulate an actual grand piano.
The electric pianos and synth pads also sound authentic to my ear. Organ and strings voices have good warmth and presence. The variety of tones allow for versatility no matter the musical genre. Even with the built-in 20W speakers, the sounds are full and vibrant without distortion at higher volumes.
Connecting external speakers via the RCA outputs noticeably boosts the sound quality and volume potential even further. However, the onboard speakers are sufficient for practice and small performances. I would not hesitate to use the Recital Pro's piano voices in live performance situations.
Effects
The Alesis Recital Pro is good for keyboardists and pianists craving a solid digital piano with many tone customization options. It has over 120 built-in sounds, from acoustic to electric pianos, keys, organs, strings, brass and choirs.
Plus, 20 adjustable effects, such as phaser and chorus. EQ controls give you more tone control to form the sound of the Recital Pro. Four intensities of reverb and chorus are available to fit any genre or application.
There's also a master volume controller to keep the level of the digital piano in check when you're playing live or recording in the studio.
So many effects make finding the perfect sound for any situation easy.
Polyphony
Polyphony is when a keyboard or synth can play many notes at once. The Alesis Recital Pro has 128-note polyphony. This allows users to make complex chords and add various sounds to the mix.
High polyphony is important to get the best out of a digital piano. Playing long notes may run out of notes with less polyphony. 128-notes can easily handle ensembles or complex songs. It also allows players to layer and split their sounds while preserving each note's clarity and quality. This is key for digital pianos that strive to sound like acoustic pianos.
Features
The Alesis Recital Pro has several features that make practice more productive and engaging for beginner to intermediate players.
Lesson Mode – This splits the keyboard into two identical pitch ranges for teacher/student practice. The teacher can play one side while the student plays the other, allowing the student to watch and listen.
Metronome – An adjustable metronome with different time signatures helps develop timing and rhythm skills.
20 Demo Songs – Built-in demo songs provide accompaniments to play along with. This further engrains proper technique through targeted practice exercises.
Reverb Effects – Four different reverb effect types (Room, Hall 1, Hall 2, Plate) add expressiveness and inspire more creative practice sessions.
Modulation Effects – Modulation effects like Tremolo, Vibrato, Rotary, and Chorus allow for further customization of sound.
While some more advanced digital pianos offer more robust learning features, the Recital Pro provides core essentials for beginner to intermediate development at an unbeatable price point. The targeted practice tools make skill-building more engaging and measurable for students.
Modes
The Alesis Recital Pro offers useful modes to suit everyone's needs. Starting with Typical Mode, users can adjust the metronome, transpose the scale, record, and have split-key layouts.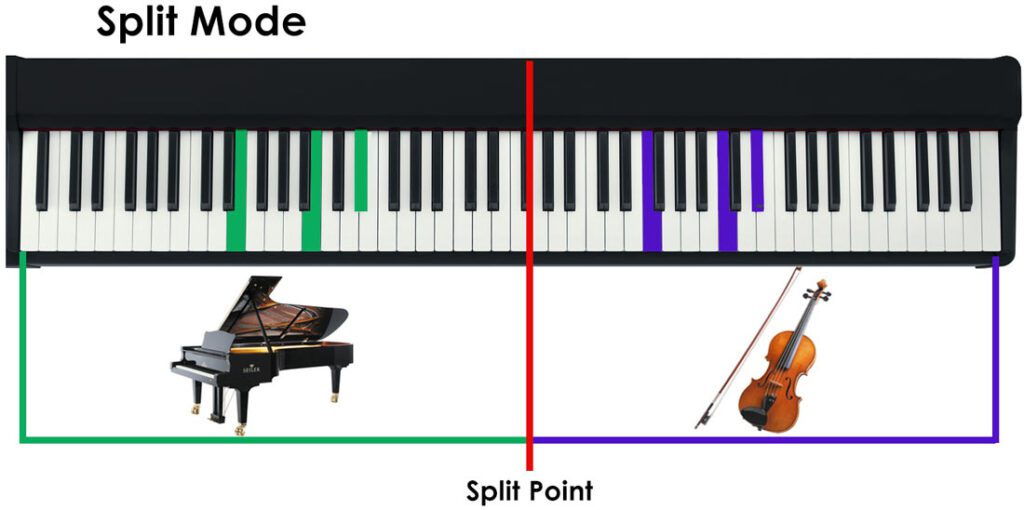 Advanced Mode is for experienced piano players. Variable Tempo and Metronome settings and Layer mode for stacking up to five sounds are included. Reverb Types and Chorus effects are also available.
Performance Mode is great for creativity. It has Strum and Fan chords plus a One-Touch setting that remembers 10 preselected voices and effects. The Focus Piano feature is great for playing with other instruments or accompaniments. All these options make the Alesis Recital Pro a favorite among musicians!
Functions
The Alesis Recital Pro is an advanced electronic keyboard. It has realistic piano-style weighted keys and powerful speakers. Its 88-keys have 20 built-in voices, layer/split capabilities, effects processors and 5-pin MIDI output. Plus, electric piano tones, organs, strings, and synthesizers.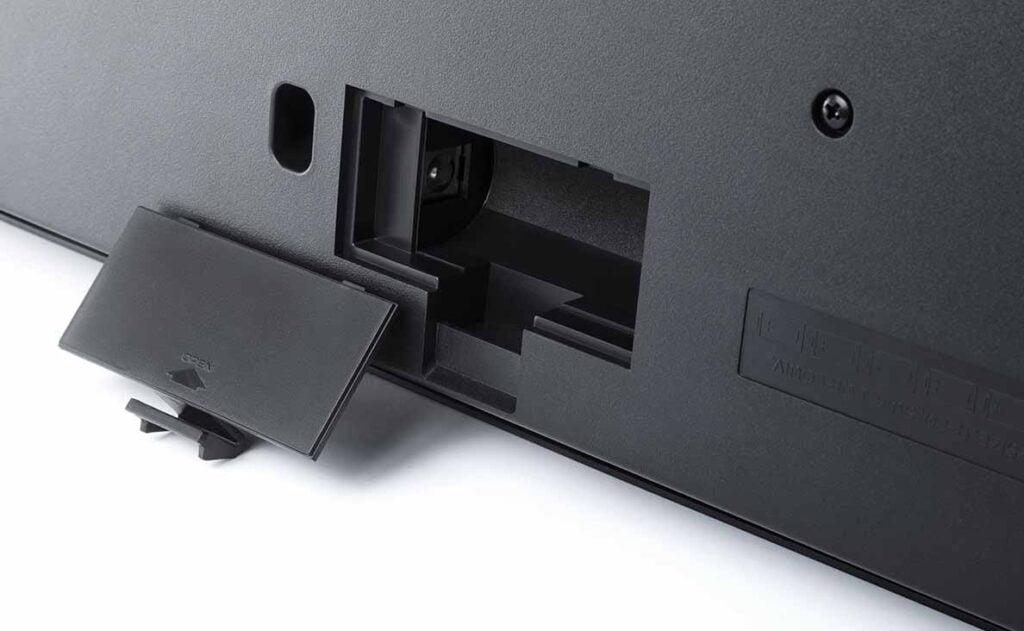 It has helpful functions for students and professionals. Interactive lessons teach playing from basic to intricate pieces. Grade Mode lets instructors assign and manage assessments. Metronome feature keeps time, with adjustable tempo settings from 20 to 280 bpm.
This keyboard is advanced yet user-friendly. It makes each experience easy and enjoyable.
Connectivity
Despite its budget price, the Alesis Recital Pro provides good connectivity capabilities for performances and recording. It has standard 1⁄4" headphone and sustain pedal jacks for silent practice or performances. The RCA stereo outputs allow you to connect the Recital Pro to speakers, mixers, or amplifiers to project sound for larger audiences.
The Recital Pro does not have built-in recording or MIDI connectivity. However, the headphone jack can be connected to a computer via an adapter cable for recording into a DAW. The RCA outputs can be connected to an audio interface with RCA inputs for multi-track recording.
While the connectivity options are more limited than higher end digital pianos, the Recital Pro provides the essentials for performing live or recording song ideas. At this price point, it exceeds expectations for those producing demos or gigging at small venues.
Accessories
The Alesis Recital Pro is ideal for all players, with 88 full-sized semi-weighted keys and 12 velocity sensitivity options for maximum control and expression. You get an adjustable stand, a music rest, and a sustain pedal.
There's an Aux input on the front side, a headphone port and a USB MIDI port. Plus, two 5-watt speakers built in. You can also access 10 voices, such as electric piano, organ, strings and pad sounds. The Recital Pro is compatible with the Skoove Premium lessons software, ideal for beginners, and has 128 built-in rhythms.
Summary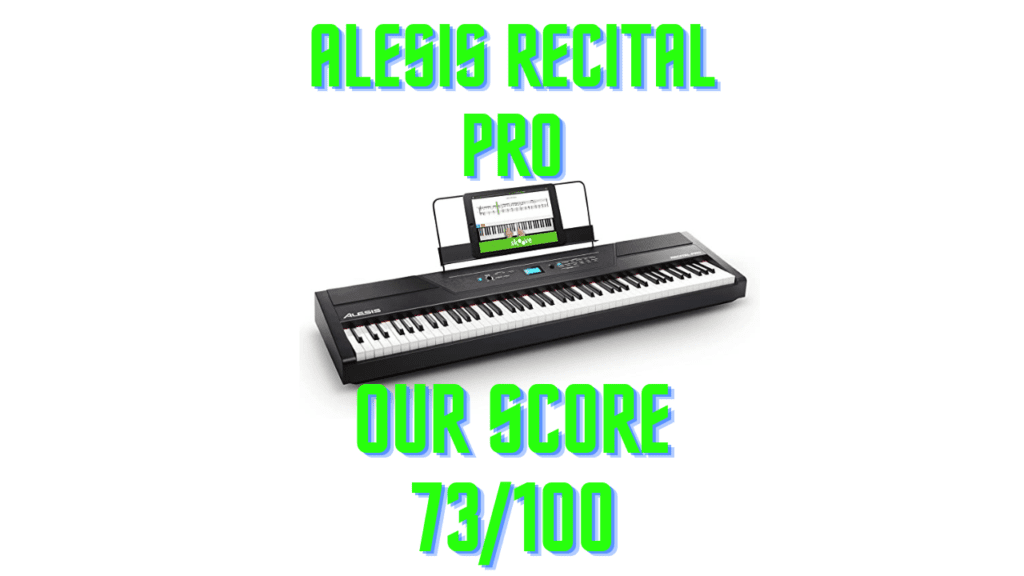 Pros
Authentic feel with 88 full-sized keys with hammer action and adjustable touch sensitivity
12 built-in voices that are customizable with modulation and reverb effects
Connectivity options allow for easy connection to a computer or other devices via USB-MIDI or Bluetooth MIDI
Built-in speakers produce a rich and full sound
Split mode feature allows you to divide the keyboard into two different sounds to play at once
Cons
No sustain pedal included (must be purchased separately)
Speakers may not be loud enough for playing in noisy environments or at high volumes
Some users have reported issues with the sustain pedal input being too sensitive, causing notes to sustain longer than intended
After thoroughly testing the Alesis Recital Pro, I can confidently recommend it as an excellent entry-level digital piano for beginner students. The weighted hammer action keys provide a great foundation for building proper technique. The plethora of sounds, built-in practice features, and connectivity empower creativity and skills development.
The Recital Pro's compact design and affordable price point make it accessible for aspiring musicians of all ages to start their musical journey. As a teacher, I would feel comfortable recommending the Recital Pro to any of my students as their first digital piano.
So whether you're a parent surprising your child with their first instrument, or an adult finally learning to play for yourself, the Alesis Recital Pro is a trusty choice to launch your musical passion.
The price tag might be a bit high, but it's worth the investment if you're serious about learning or developing your piano skills.
Alesis Recital Pro vs. Similar Entry-Level Digital Pianos
To evaluate the Recital Pro's capabilities and value, I compared it to some other comparable digital pianos under $500:
Yamaha P71: 88 fully-weighted keys, 10 voices, no built-in speakers ($400)
Casio CDP-S100: 88 scaled hammer action keys, 10 voices, 8W speakers ($299)
RockJam 88: 88 semi-weighted velocity-sensitive keys, 10 voices, 20W speakers ($299)
The Recital Pro equals or surpasses these models in number of keys, speaker power, and features like voices, FX, and connectivity options. The Yamaha P71 offers graded hammer action similar to an acoustic, but no built-in speakers. The Casio has the most authentic key action but weaker speakers. The RockJam is comparable in price and features, but has less realistic key weighting.
Overall the Recital Pro holds its own against or beats these competitors in the same price bracket. The combination of weighted hammer action keys, ample practice features, and built-in speakers makes the Recital Pro a standout affordable option. The Recital Pro has the edge over other brands for a beginner's first digital piano.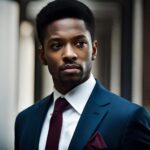 Hi, my name is Pallav, and I've been playing the piano for over 20 years. I'm also the proud owner of Digital Keyboard Piano, an online platform where I share detailed reviews of the latest MIDI controllers, digital pianos, and related equipment.