Digital pianos have become increasingly popular over the years, and it's not hard to see why. With advancements in technology, digital pianos can now replicate the sound and feel of an acoustic piano almost perfectly.
They are also more affordable than their acoustic counterparts and take up less space, making them a fantastic option for musicians who live in small apartments or homes. The pandemic has also contributed to the demand for digital pianos.
More people are staying at home and looking for ways to pass the time or learn new skills. Digital pianos offer an excellent opportunity to do just that, allowing people to pursue their musical hobbies from the comfort of their own homes.
Key Takeaways
1. Online marketplaces such as Amazon, eBay, and Reverb offer a wide selection of digital pianos and competitive pricing.
2. Manufacturer websites like Yamaha, Casio, and Roland offer direct access to their latest products and customer support.
3. Music retailers like Sweetwater, Guitar Center, and Musician's Friend specialize in musical instruments and provide expert advice.
4. Online classifieds, such as Craigslist and Facebook Marketplace, provide local and used options for budget-conscious buyers.
5. Online communities like forums and Reddit can provide valuable insights, reviews, and user experiences to inform purchasing decisions.
6. Always consider factors such as warranty, return policy, and shipping costs when buying a digital piano online.
7. Compare prices and models across different platforms to ensure you're getting the best deal for your needs.
The Importance of Finding the Best Place to Buy a Digital Piano Online
Purchasing a digital piano online can be daunting, especially if you're unfamiliar with the various brands and models available. Finding a reputable online store that offers high-quality products at fair prices is crucial. You don't want to end up with a low-quality instrument that doesn't meet your needs or expectations.
In addition, finding a good online retailer will ensure you access excellent customer service and support throughout your buying journey. This can include assistance with product selection, shipping options tailored to your needs, troubleshooting help if something goes wrong with your piano after purchase, etc.
When shopping for digital pianos online, it's important to do your research thoroughly before making any purchases. By doing so, you can ensure you get an instrument that meets all your needs while enjoying peace of mind knowing that you bought from a reputable retailer.
Top Online Stores for Digital Pianos
The internet has made it easier than ever to buy a digital piano from the comfort of your own home. However, with so many options available, choosing the right online store can be overwhelming. This section will provide an overview of some of the most popular and reputable online stores for purchasing digital pianos.
Prices and product selection comparison
When buying a digital piano online, price is often one of the main factors people consider. Some popular online stores known for competitive pricing include Amazon, Sweetwater, and Guitar Center.
Amazon is well-known for offering low prices on a wide range of products, including digital pianos. Sweetwater is another popular option due to its large selection of high-end pianos and exceptional customer service.
Guitar Center offers competitive pricing on both new and used digital pianos. Product selection is another important consideration when choosing an online store to purchase your digital piano.
Piano manufacturers such as Yamaha and Casio offer their own line of high-quality instruments that can be purchased directly from their websites or through authorized dealers such as Sam Ash or Musician's Friend. Other popular options include zZounds and Kraft Music, which offer a wide variety of brands and models at competitive prices.
Shipping policies and customer service comparison
The shipping policies vary greatly between different online stores selling digital pianos. Some retailers offer free shipping, while others may charge based on location or weight.
When comparing prices between different stores, it's important to consider these shipping costs. Customer service is another factor worth considering when buying a digital piano online because, despite the careful packaging, sometimes damage can occur during transport, especially if you live in a rural area.
Most major retailers have excellent customer service departments, but some are better than others. Sweetwater, for example, is known for going above and beyond to ensure customer satisfaction, while Guitar Center and Amazon have mixed reviews.
When choosing an online store to purchase your digital piano from, it's important to consider all factors, including price, selection, shipping policy and customer service, before making a decision. By doing so, you'll ensure that you're buying the best possible instrument at the best possible price from a reputable retailer that cares about your satisfaction.
Niche Online Stores for Digital Pianos
Introduction to Niche Stores
While larger online stores such as Amazon and Best Buy offer a wide range of digital pianos, smaller niche online stores specialize in selling digital pianos exclusively. These niche stores often have a more focused selection of high-quality pianos and accessories from well-known brands like Yamaha, Casio, and Roland. Some of these stores might also offer personalized customer service or specialized support for musicians.
Advantages of Shopping at Niche Stores
One major advantage of shopping at a niche store is the level of expertise and personalized service that you can expect. The staff at a specialized piano store will likely have in-depth knowledge about the products they sell and experience working with musicians and music educators. This can be especially helpful if you're unsure which piano model would best fit your needs.
Another advantage is that these smaller retailers often have lower overhead costs than large chain stores, which can translate into lower prices for shoppers. Additionally, some niche stores might offer unique promotions or bundle deals exclusive to their customers.
Disadvantages of Shopping at Niche Stores
While there are many benefits to shopping at a niche online store specializing in digital pianos, there are also some potential disadvantages worth considering before making a purchase. One potential disadvantage is that these shops may have limited inventory compared to larger retailers like Amazon or Guitar Center. This can make it harder to find exactly what you're looking for, especially if you're looking for something specific or rare.
Another disadvantage is that smaller retailers may not offer the same level of shipping speed or convenience as larger retailers, who have more resources to devote to logistics and delivery services. It's important to read reviews from other customers before making a purchase from any online retailer to ensure that they have a track record of providing reliable service.
Manufacturer Websites
When shopping for a digital piano online, it's important to consider buying directly from the manufacturer. This option can give you access to exclusive deals and promotions you may not find elsewhere, and it also ensures that you are purchasing a genuine product from a trusted source. This section will provide an overview of some of the major digital piano manufacturers and their websites.
Yamaha
Yamaha is one of the most well-known and respected brands in the musical instrument industry. Their website offers a wide range of digital pianos for sale, accessories, and replacement parts. One benefit of buying directly from Yamaha is access to their financing options, allowing customers to purchase an instrument with low monthly payments.
In addition, Yamaha's website provides detailed product information, including specifications, customer reviews, and videos demonstrating how to use various functions and features. The company also offers free shipping on many models with extended warranty coverage options available for purchase.
Casio
Casio is another popular brand offering a range of digital pianos. In addition to traditional models, Casio also offers several hybrid models combining the look and feel of an acoustic piano with innovative technology found in digital pianos.
Casio's website features detailed product descriptions along with video demonstrations showcasing each instrument's unique features. The site also offers financing options, including interest-free payment plans for qualified customers.
Kawai
Kawai is known for its high-quality sound and craftsmanship in creating acoustic and digital pianos. Their website includes detailed information about each model, including specifications such as key action type, sound technology used in producing each note, and numerous demonstration videos showcasing unique feature sets accompanied by audio samples. Another benefit of purchasing from Kawai directly is their complimentary online lessons and resources, which are excellent for beginners.
Overall, buying a digital piano from the manufacturer can provide benefits such as financing options, exclusive deals/promotions, access to detailed product information, and customer support. Be sure to research and compare all options before making a final purchase decision.
Used Piano Marketplaces
Buying a used or refurbished digital piano can be a great way to save money while still getting a quality instrument. However, it's important to approach these purchases cautiously and research to ensure you're getting a safe and reliable product.
Digital Piano Marketplaces
One popular option for buying used digital pianos is through online marketplaces like eBay or Craigslist. While these platforms can offer great deals, they also come with risks.
For example, you may not be able to physically inspect the piano before purchase, leaving you vulnerable to scams or damaged goods. To minimize risk when buying from marketplace sites, start by researching the seller's reputation.
Look at their ratings and reviews from past customers and consider only purchasing from sellers with a high rating and positive feedback. Additionally, always communicate with the seller before making a purchase to ask questions about the condition of the piano and any other concerns you may have.
Digital Piano Retailers
Another option for buying used digital pianos is through retailers who specialize in selling refurbished instruments. These retailers often have more rigorous product inspection processes and may offer warranties or return policies to protect buyers.
When considering purchasing from one of these retailers, look into their background and reputation in the industry. Check out customer reviews on third-party websites and testimonials on the retailer's website to get an idea of their track record with past customers.
Tips for Ensuring a Safe Purchase
No matter where you decide to buy your used digital piano, there are several steps you can take to ensure that your purchase is safe and reliable:
Ask detailed questions about the condition of the piano before making a purchase
Get as much information as possible about the seller or retailer, including their reputation and history in the industry
Consider purchasing from a seller or retailer that offers warranties or return policies to protect your investment
Take the time to thoroughly inspect the piano in person before finalizing your purchase if possible
Be wary of deals that seem too good to be true – they often are!
By following these tips and doing your due diligence before making a purchase, you can feel confident that you're getting a great deal on a used digital piano without sacrificing quality or safety.
Customer Reviews & Ratings
As with any online purchase, reading customer reviews and ratings is essential in the research process. By looking at what other people have experienced with a particular digital piano, you can better understand its overall quality, performance, and value. When it comes to buying a digital piano online, there are several websites that offer reliable customer reviews and ratings.
One of the most popular is Amazon.com. Not only does Amazon sell a wide variety of digital pianos from different brands and manufacturers, but they also provide detailed product descriptions as well as verified customer reviews with star ratings.
In addition to Amazon, other websites like Sweetwater.com and Musician's Friend also offer customer reviews for their digital piano products. These sites often feature more specialized or niche brands that may not be available on larger retail websites.
The Importance of Reading Customer Reviews Before Making a Purchase
Reading customer reviews before making a purchase is crucial for many reasons. Firstly, it allows you to see how others have used the product and their experiences. This can help you determine if the digital piano will meet your needs and expectations based on those who have already purchased it.
Furthermore, customer reviews can provide valuable information about any potential issues or problems with the product that may not be immediately apparent from its description or features list. If multiple customers mention similar issues in their reviews, this could indicate an underlying problem with the product that you should be aware of before making a purchase.
Reading customer reviews can help you decide which digital piano to buy based on your budget and preferences. Comparing various models' pros and cons highlighted by different customers using them in different contexts allows for better decision-making.
Best Websites to Find Reliable Reviews and Ratings on Digital Pianos
As mentioned earlier, Amazon.com, Sweetwater.com, and Musician's Friend are all excellent websites for finding reliable customer reviews and ratings on digital pianos. These sites offer a wide range of products from different brands at different price points, giving you plenty of options to choose from. Another website to consider is PianoWorld.com.
This site features an extensive forum where customers can discuss digital pianos and share their experiences with different models. While not as structured as Amazon or Sweetwater, the forum allows for more in-depth discussions about specific models' pros and cons.
Manufacturer websites like Yamaha.com or Roland.com may also provide valuable information in the form of customer reviews or testimonials. These websites often feature detailed product descriptions as well as instructional videos that can help you get a better sense of what the digital piano is capable of.
Additional Considerations
Warranty Policies
When buying a digital piano online, it's important to consider the warranty policy the retailer or manufacturer offers. A good warranty can help protect your investment and provide peace of mind in case something goes wrong with your instrument.
Look for retailers offering at least a one-year warranty on their products, and read the fine print to understand what is covered and what is not. Some manufacturers may also offer extended warranties for an additional fee.
Return Policies
Before making a purchase, it's important to check the retailer's or manufacturer's return policy. Ideally, you want to buy from a store that offers free returns within a reasonable timeframe (typically 30-60 days).
This gives you enough time to test out your new digital piano and make sure it's right for you without feeling rushed. However, be aware that some retailers may charge restocking fees or only offer store credit instead of cash refunds.
Financing Options
Digital pianos can be expensive, so financing options can be attractive for those who want to spread out their payments over time. Some online stores offer financing plans through third-party providers like Affirm or Klarna, which allow you to pay off your purchase in instalments with interest rates ranging from 0% APR up to 30% APR depending on your credit score. However, be aware that financing comes with additional costs in the form of interest payments and late fees if you miss a payment.
In addition to these considerations, it's worth researching customer service policies and reputation when choosing where to buy a digital piano online. Look for stores with responsive customer support teams who are able to answer any questions or concerns you may have before and after making a purchase.
Reading reviews from other customers can also give valuable insights into their experiences with a particular retailer or manufacturer. By taking the time to consider all of these factors, you can feel confident in your decision and enjoy your new digital piano for years to come.
You Might Also Like: Best Portable Keyboard Pianos for Under $150
Conclusion
Purchasing a digital piano online can be a great way to find the perfect instrument for your needs. The key is to carefully consider all of the factors involved in the buying process and choose a reputable and reliable seller.
By doing so, you can take advantage of the convenience and affordability of online shopping while still enjoying the quality and performance of a high-quality digital piano. When shopping for a digital piano online, it's important to remember that many different options are available.
From major retailers like Amazon and Best Buy to niche stores specialising in musical instruments, each seller has advantages and disadvantages. By taking the time to research each option thoroughly, you can find the best place to buy a digital piano online for your specific needs.
Another important consideration when buying a digital piano online is customer reviews and ratings. These can provide valuable insight into the quality of the instrument itself and the seller's reliability and customer service.
Be sure to read through reviews carefully before making your purchase, paying special attention to any recurring issues or concerns mentioned by other customers. Overall, with careful research and consideration, buying a digital piano online can be an excellent choice for musicians at all levels.
Whether you're looking for an affordable beginner's model or a top-of-the-line professional instrument, there's sure to be an option that perfectly meets your needs. With so many great options available today, now is truly an exciting time to be shopping for a digital piano online!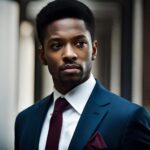 Hi, my name is Pallav, and I've been playing the piano for over 20 years. I'm also the proud owner of Digital Keyboard Piano, an online platform where I share detailed reviews of the latest MIDI controllers, digital pianos, and related equipment.